Fitbit deals are everywhere this month. Whether you're at the gym or working out from home, a good deal on one of the best Fitbits can help you track and achieve your fitness goals.
If you're not familiar with the brand, Fitbit activity trackers are among the best fitness trackers you can buy. These wearable devices are excellent for helping you monitor and reach your fitness goals. However, there are multiple trackers and watches to choose from and finding the best Fitbit deals isn't always an easy task.
Generally speaking, Amazon tends to offer the best Fitbit deals. Stores like Best Buy and Walmart usually price match Amazon. While a bit harder to find, we've also spotted Fitbit accessory deals, which can take from $10 to $60 off select Fitbit bands.
Looking for more deals? Check out our lists of the best Apple Watch deals and the best headphone deals available right now.
Best Fitbit deals right now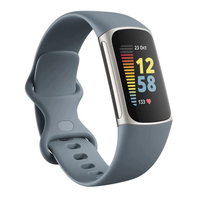 (opens in new tab)
Fitbit: deals from $59 @ Amazon (opens in new tab)
Amazon is the place to go for Fitbit deals right now. The retailer is slashing the prices of Fitbit products with deals starting from $59. Need help choosing? Our best Fitbit, the Fitbit Charge 5 is $119 at Amazon (opens in new tab) right now.
FitBit Charge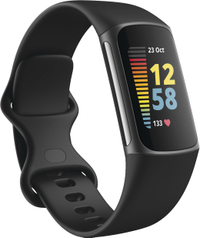 (opens in new tab)
Fitbit Charge 5: was $149 now $119 @ Amazon (opens in new tab)
The Fitbit Charge 5 is a brilliant little tracker, with a bright color screen and a number of features usually reserved for Fitbit's more premium watches — including an electrodermal activity sensor (EDA) and an electrocardiogram sensor (ECG).
Fitbit Inspire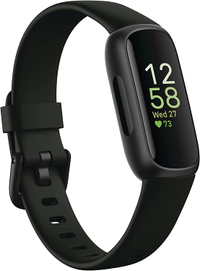 (opens in new tab)
Fitbit Inspire 3: $98 @ Amazon (opens in new tab)
The Fitbit Inspire 3 is one of the best Fitbits you can buy, especially if it's your first time using a fitness tracker. This Fitbit has a bright screen, excellent battery life, and comes included with a 6-month free trial of Fitbit Premium.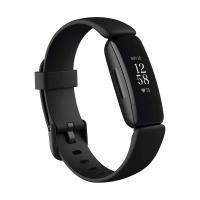 (opens in new tab)
Fitbit Inspire 2: was $99 now $55 @ Amazon (opens in new tab)
This easy-to-use fitness tracker is one of the best on the market for under $100. It's affordable, comfortable and the lightweight design is perfect for use 24/7. It's a brilliant option for first-time fitness tracker users.
Fitbit Sense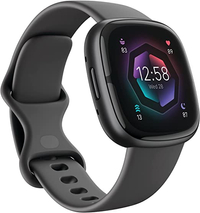 (opens in new tab)
Fitbit Sense 2: $299 @ Best Buy (opens in new tab)
This advanced fitness watch has built-in GPS and can track everything from your activity and workouts to stress and your sleep. Like all of the best Fitbits, the bands are interchangeable, so you can swap this out for a colored silicone band, or a metal or leather band should you wish.
Fitbit Luxe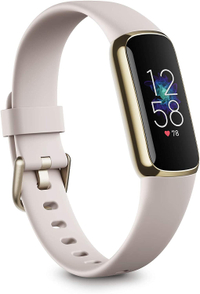 (opens in new tab)
Fitbit Luxe: was $149 now $128 @ Amazon
(opens in new tab)There's no doubt about it, this is one of Fitbit's most stylish fitness trackers. It's got a lightweight, attractive design, a color touchscreen, and Fitbit's health management tools. There's no in-built GPS with this one, but if that doesn't bother you, it's a great buy.
Fitbit Versa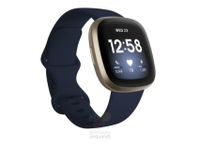 (opens in new tab)
Fitbit Versa 3: was $229 now $149 @ Amazon (opens in new tab)
The Fitbit Versa 3 is an attractive mid-range smartwatch with advanced fitness tracking and reliable battery life. It has a slightly larger display than the Versa 2, a comfortable sleek design, and an onboard GPS.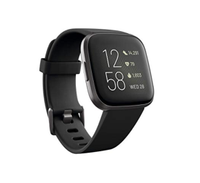 (opens in new tab)
Fitbit Versa 2: was $199 now $174 @ Walmart (opens in new tab)
The previous-gen Fitbit Versa can't beat the Fitbit Versa 3, but it still has an attractive design, good battery life and offers sleep tracking and customized training programs. It lacks built-in GPS, though.
Fitbit Ace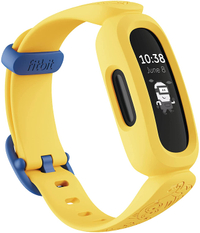 (opens in new tab)
Fitbit Ace 3: $79 @ Fitbit (opens in new tab)
If you want to help your little one track their activity, this is the Fitbit to buy. It comes in a range of fun colors, offers parental controls, and can track your kids' sleep. Rather than seeing metrics such as calorie burn or body fat percentage on the device, the Fitbit Ace 3 offers achievements and trophies that can be unlocked by getting active.
Google Pixel Watch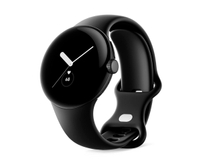 (opens in new tab)
Google Pixel Watch: $349 @ Fitbit (opens in new tab)
The Google Pixel Watch features an AMOLED screen, Wear OS by Google, and Fitbit fitness tracking. The watches are water and scratch-resistant and can measure your heart rate, monitor your sleep, and track your heart rhythm with ECG. You'll also get a 6-month subscription to Fitbit Premium free with the watch. (Amazon (opens in new tab) also offers this deal.)
Other Fitbit products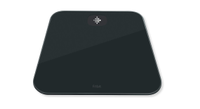 (opens in new tab)
Fitbit Aria Air: $49 @ Amazon (opens in new tab)
If you want an easy way to both view and log your weight, the Aria Air smart scale has you covered. It automatically logs everything with the Fitbit app via Bluetooth, and can automatically distinguish between different users and sync accordingly.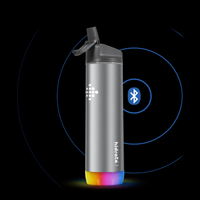 (opens in new tab)
HidrateSpark Steel Smart Bottle: $74 @ Fitbit (opens in new tab)
Need a reminder to stick to your hydration goals? The HidrateSpark Steel is an insulated stainless steel smart water bottle that connects with the Fitbit app. The LED light at the bottom flashes when it's time to take a drink. Plus, this bottle can keep your water cold for up to 24 hours.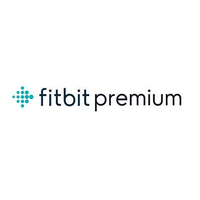 (opens in new tab)
Fitbit Premium: now $9 @ Fitbit (opens in new tab)
If you're looking to get the most out of your fitness tracker, try Fitbit Premium. This will get you access to workouts, challenges, recipes, mindfulness and meditation, as well as advanced sleep tracking and daily readiness score.
Which Fitbit should I buy?
The Editor's Choice Fitbit Charge 4 is the best fitness tracker in Fitbit's arsenal. We love it because it has everything you could want from a fitness tracker including built-in GPS, heart rate sensor, great design, and a 7-day battery life.
The Charge 4 is the first Fitbit fitness tracker with built-in GPS. In our Fitbit Charge 4 review, we found that the device's GPS is quick to pick up a signal and accurate. The Fitbit Charge 4 also sports an SpO2 pulse oximeter sensor (also found in the Charge 3, Versa, and Ionic). The sensor helps you understand your sleeping patterns. Meanwhile, a new Restoration metric shows not just your heart rate while sleeping, but also your restlessness and estimated oxygen variation.
In terms of deals, the Fitbit Charge 4 hit an all-time low of $129 this past Father's Day. We expect it to hit a new low of $99 once Prime Day comes around.
The Fitbit Charge 3 is a fitness tracker that takes your activity tracking to the next level. It also sports an SpO2 sensor for sleep insights, which makes it useful beyond the gym workouts.
In our Fitbit Charge 3 review, we found that the device's large screen makes it easier to view health stats at a quick glance. The screen is actually 30% larger than the screen on the Charge 2. That means you can now read entire messages and notifications without having to follow side-scrolling text. The screen is also fully touchscreen.
There is no built-in GPS, but this model can lock onto your phone's GPS in just a second and it delivers fairly accurate metrics. It also offers a new swim mode, which makes it useful for workouts beyond the gym and treadmill.
As far as Fitbit Charge 3 deals are concerned, the popular device has hit an all-time low of $99 quite a few times. There's also the Fitbit Charge 3 Special Edition for $119 (opens in new tab). This model includes Fitbit Pay, which lets you make secure payments on the go.
The Fitbit Versa 2 edges closer to overthrowing the Apple Watch's reign. In our Fitbit Versa 2 review, we liked its sleek, lightweight design, 5-day battery life, and female health-tracking features. It's also the first smartwatch to have Alexa built in.
The Versa 2's AMOLED touch screen is about 1.4 inches. It features an always-on option that shows the time, date and battery life. This screen is simply black and white in this mode. You have to wake the Versa 2 to get the full color screen.
The Versa 2 has a Sleep Score, which looks at all your sleep data from the night before and boils it down to a number from 1 to 100. The higher the number, the better you've slept. It's reductive, but handy. Meanwhile, Smart Wake aims to rouse you from bed more gently. Tell the Versa 2 what time you want to wake up, and it will look for a time when you're in a light sleep cycle to wake you up. (It'll wait within 30 minutes of your actual alarm time, so this isn't a feature you'll use if you need to be up at a specific time).
Fitbit Versa 2 deals tend to take $50 off the watch's full $199 price. However, on major holidays we've seen the watch drop down as low as $128.
The Fitbit Ace 2 is Fitbit's dedicated fitness tracker for kids. It tracks steps, active minutes, and sleep. You can also set custom goals in the Fitbit app. Kids are encouraged to hit their goals with virtual badges and fun on screen celebrations when they reach their accomplishments.
The device has built-in parental controls, so parents have control over their kids' social interactions in the Fitbit app. Although it sells for $69, the Fitbit Ace 2 has dropped down as low as $49 in the past.