Fitbit deals are everywhere this month. Whether you're at the gym or working out from home, a good deal on one of the best Fitbits can help you track and achieve your activity.
If you're not familiar with the brand, Fitbit activity trackers are among the best fitness trackers you can buy. These wearable devices are excellent for helping you monitor and reach your fitness goals.
Stop the presses! The newest Fitbit, the Fitbit Charge 6 is $99 at Amazon for Black Friday, which is $60 off its usual price. The Fitbit Charge 6 features a new haptic button for easier navigation, 20 new workout modes and 60% more accurate heart rate tracking. It's also kitted out with Google apps like Google Maps and Google Wallet. It takes the crown for the best fitness tracker we've tested.
If you're interested in options from other brands, check out our lists of the best fitness trackers and the best Garmin watches.
Best Fitbit deals right now
FitBit Charge
Fitbit Inspire
Fitbit Sense
Fitbit Luxe
Fitbit Versa
Fitbit Ace
Google Pixel Watch
Other Fitbit products
Which Fitbit should I buy?
The Editor's Choice Fitbit Charge 5 is the best fitness tracker in Fitbit's arsenal. We love it because it has everything you could want from a fitness tracker including built-in GPS, heart rate sensor, great design, and a 7-day battery life.
In our Fitbit Charge 5 review, we found that the device's GPS is quick to pick up a signal and accurate. The Fitbit Charge 5 also sports an SpO2 pulse oximeter sensor (also found in the Charge 3, Versa, and Ionic). The sensor helps you understand your sleeping patterns. Meanwhile, a new Restoration metric shows not just your heart rate while sleeping, but also your restlessness and estimated oxygen variation. We also love the Fitbit Charge 5's new ECG monitor and bright always-one display.
The Fitbit Charge 5 usually retails for $149, but can be found on sale. It often drops to around $124, or as low as $99 during major sales events.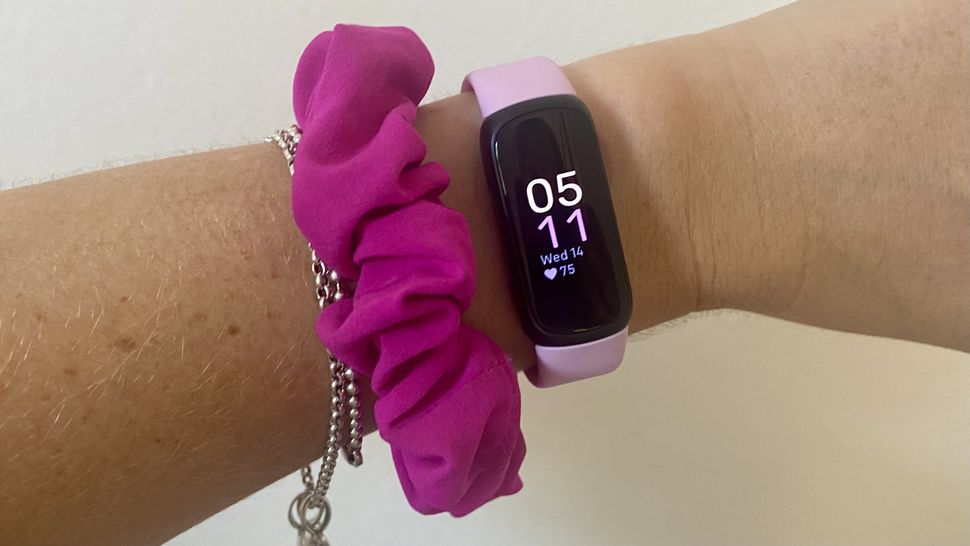 The Fitbit Inspire 3 is an entry-level fitness tracker that's perfect for anyone buying an activity band for the first time. At a starting price of just $99, it won't break the bank and offers all the essentials.
In our Fitbit Inspire 3 review, we praised this fitness tracker for its lightweight design, bright AMOLED screen, and long battery life. It's small enough that you can comfortably wear it 24/7, and we found the fitness tracking metrics to be very accurate. Best of all, the Fitbit Inspire 3 can last up to 10 days on a charge.
However, dedicated fitness fans might want a little more out of a fitness tracker. There's no built-in GPS with the Fitbit Inspire 3, and it's hard to see your metrics on the small screen during training. If you're just getting started on your fitness journey, though, the Fitbit Inspire 3 does everything you could want.
The Fitbit Inspire 3 usually sells for $99, but can sometimes see small discounts during retail holidays. The lowest price ever for the Fitbit Inspire 3 is $69.
If you want a fitness tracker that also functions as a smartwatch, the Fitbit Sense 2 is the Fitbit for you. It has more features and tracking metrics compared to the mid-range Fitbit Versa.
In our Fitbit Sense 2 review, we praised this device for its holistic approach for health, comfortable fit and long battery life. The cEDA function can read your heart rate, heart rate variability (HRV), and skin temperature to track how you're feeling and suggest activities like meditation when you're stressed. And the Fitbit Sense 2 can also count your steps, track your activity, track your sleep, and give you a Daily Readiness Score before exercise.
We wish the Fitbit Sense 2 had better third-party app support, but Google Maps, Google Pay, and other essentials like mirrored smartphone notifications, weather reports, timers and voice control via Alexa are available.
In terms of deals, the Fitbit Sense 2 sells for $299 at full price, and can sometimes be found discounted to around $249. The lowest price ever for the Fitbit Sense 2 is $199.
If you're looking for a Fitbit smartwatch at a lower cost than the Fitbit Sense 2, the Fitbit Versa 4 is it. This version of the smartwatch sports an upgraded interface, as well as a physical button on the side to help navigate the watch. We also love this watch's comfortable fit and 6-day battery life.
However, this smartwatch isn't all perfect. In our Fitbit Versa 4 review we had some issues with the accuracy of the Versa 4's fitness tracking. And no third-party app support means you're limited to the apps Fitbit provides.
In terms of deals, the Fitbit Versa 4 usually retails for $199. It can be found discounted to around $169 during sales events. The lowest price ever for this Fitbit is $149.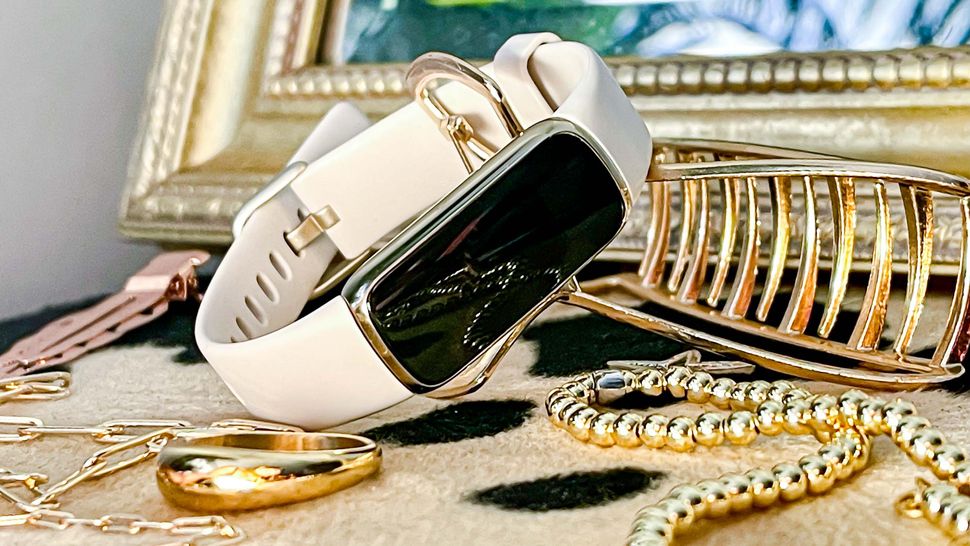 The Fitbit Luxe is the best-looking fitness tracker we've seen from Fitbit. Its stainless steel casing, metallic finishes and color touchscreen make it look stylish enough to wear alongside jewellery or on a night out.
In our Fitbit Luxe review, we were impressed by this fitness tracker's lightweight design and variety of useful tracking features: Fitbit's Activity Zone Minutes, sleep tracking, stress management tools are included here. However, there's no built-in GPS or NFC for contactless payments.
The Fitbit Luxe usually goes for $149, although it can regularly be found on sale for around $119. The lowest price ever for the Fitbit Luxe is $79.
The Fitbit Ace 3 is Fitbit's dedicated fitness tracker for kids. This model offers parental controls, meaning adults can help set appropriate fitness goals for little ones. Rather than tracking calorie burn or body fat percentage, the Fitbit Ace 3 tracks steps, active minutes, and sleep and offers achievements and trophies as rewards for getting active.
The Fitbit Ace 3 retails for $79, though it can often be found discounted by around $5-$10. The lowest price ever for the Fitbit Ace 3 is $49.
Alright, the Google Pixel Watch isn't technically a Fitbit. But it does offer full Fitbit fitness tracking integration, and many retailers like Amazon bundle it with a 6-month subscription to Fitbit Premium. Close enough, right?
In our Google Pixel Watch review, we praised this smartwatch for its sleek design, and loved that it included the full suite of Google services and apps. The Pixel Watch can track more than 40 workout types, count steps, monitor your heart rate, take ECGs and more. We wish it had longer battery life, though, as GPS tracking drains the battery fast.
In terms of deals, the Google Pixel Watch usually costs $349, and can sometimes be found discounted by around $50. The lowest price ever for the Google Pixel Watch is $269.
The Fitbit Aria Air is a smart scale that integrates with Fitbit's fitness tracking service. In our review, we praised it for its ease of use, attractive design and variety of app features. However, we wish it included body composition measurements and metrics like body fat, muscle mass, bone, and water weight.
In terms of deals, the Fitbit Aria Air usually sells for $49. It's not seen on sale often, but the lowest price for this smart scale is $39.