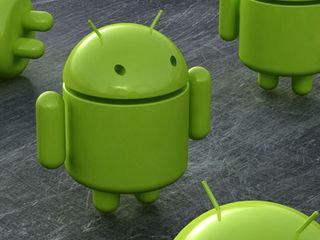 According to Gartner, Google held a share of 3.9% in 2009. In 2010, it passed Microsoft (8.7% in 2009), iOS (14.4%), and Blackberry (19.9%). In 2010, Android accounted for 22.7% of the global smartphone market, behind Symbian, which dropped from 46.9% in 2009 to 37.6% in 2010. Blackberry dropped to 16.6%, iOS climbed to 15.7% and Microsoft declined to 4.2%.
"In the smartphone operating system (OS) market, Android grew 888.8% in 2010 and moved to the No. 2 position," Gartner said. "Android sales in the fourth quarter of 2010 continued to be driven by broad availability of many high-end products from HTC (Desire range, Incredible and EVO), Samsung (Galaxy S) and Motorola (Droid X, Droid 2)." Android platform sales reached 67.2 million units in 2010, up from 6.8 million in 2009. Total smartphone sales came in at 296.6 million units, up from 172.4 million in 2009.
The entire cell phone market hit a new high of 1.6 billion units in 2010. Nokia's market share dropped dramatically from 36.4% in 2009 to 28.9% in 2010, but the company was still able to increase its cell phone sales slightly to 461.3 million devices. Samsung was second with 281.1 million phones, followed by LG with 114.2 million , and RIM with 47.4 million.
"Apple sold 46.6 million units in 2010, 87.2% growth from 2009," Gartner said. "This growth is largely due to expansion into new countries and the ending of exclusivity deals, which has made the iPhone available through 185 communication service providers (CSPs) around the world. The end of exclusivity deals also encouraged CSP competition on tariffs and data plans, making the total cost of iPhone ownership more in line with other high-end smartphones."