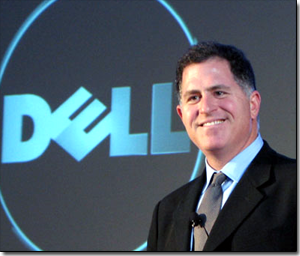 On one hand we've got Android, which, compared to the likes of HTC, Motorola and Samsung, Dell hasn't got as much experience with. On the other hand, we've got Microsoft's Windows Phone 7, which hasn't yet launched in the U.S. However, Dell does have a Windows Phone 7 device (the Venue Pro) and the company also has Android phones in its repertoire, so we guess the company's CEO is entitled to air opinions on which is easier to develop for. InformationWeek reports that while speaking at an event in Hong Kong, the Dell CEO said that according to feedback from developers, developing for Windows Phone 7 was less hassle than developing for Android.
According to GottaBeMobile, Dell also revealed that his company plans to launch several more tablets in the next year.
"We're going to have a significant number of new tablets in the next year. There're lots of debate about the size of the market, who's buying these devices, and those questions always emerge when there's a new form factor," said Dell.
Any Android/Windows Phone 7 devs in the audience care to voice their opinions?
Source: Gotta Be Mobile, Reuters (via InformationWeek)