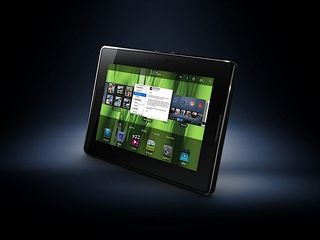 Business Insider originally wrote an article claiming that former RIM executive Raymond Reddy believed that the upcoming BlackBerry PlayBook tablet would fail. However the piece was updated shortly after its publication based on a request by one of Reddy's representatives. Apparently the headline and overall sentiment conveyed in the article was incorrect, and that Reddy only pointed out problems that the PlayBook will ultimately face.
Reddy, who was in corporate development for RIM, moved on to create music software company PushLife back in 2008. Currently the company's tablet strategy is focusing on the Android platform even though PushLife originally launched on the BlackBerry platform. He points to three major flaws with RIM's tablet: timing of the launch, a minimal number of 3rd-party apps at launch, and minimal support for accessing corporate BlackBerry email accounts on the Wi-Fi model.
According to the revised article, Reddy claims that it's proving to be more difficult for RIM than expected to port the traditional BlackBerry interface and experience to the new QNX operating system used by the PlayBook tablet. It will also be difficult to convince developers to port their apps from the BlackBerry OS to QNX, however he added that RIM may work around this issue by adding an Android emulation layer.
Reddy also said that the first Wi-Fi model won't be able to connect to many corporate BlackBerry email accounts unless the PlayBook is tethering an Internet connection from a BlackBerry phone. This is reportedly due to security reasons and the uncertainty that users would be connecting to their accounts over a secured Wi-Fi connection. Until RIM releases the 3G model, users will be required to connect via a tethered BlackBerry phone.
Despite all the negatives, Reddy said that RIM's choice to develop QNX was the right thing to do in the long run. Although it's more efficient than the BlackBerry OS, transitioning to the new OS will take some time and effort. He also gave thumbs up to the PlayBook's Flash support which brings an "entire development ecosystem to the device."
The BlackBerry PlayBook is still scheduled to ship in Q1 2011.