Facebook is officially giving its Oculus Quest a full update, by introducing the Oculus Quest 2. This all-in-one virtual reality headset will look to improve upon the success of its predecessor and add in some new slick features. 
Such upgrades come in the form of a faster 90Hz refresh-rate display, which should help reduce any feelings of motion sickness that can come with the wearing of VR headsets. It's also getting a boost in screen resolution, which promises to enable sharper and clearer VR experiences, from games to virtual tours and watching movies in faux cinemas. 
Due to be released in a matter of days, the Oculus Quest 2 is shaping up to be a rather slick all-in-one VR headset. So read on for everything we know about the headset so far.   
Oculus Quest 2 cheat sheet: What you need to know 
What it is: The follow-up to Oculus's standalone VR headset, the Oculus Quest.
Release date: October 13
Price: $299
Oculus Quest 2 release date
The Oculus Quest 2 is set to be released on October 13. And you can ensure you have one as soon as possible by pre-ordering from Oculus, as well as other retailers. Expect the headset to be a rather popular piece of tech for the holiday season.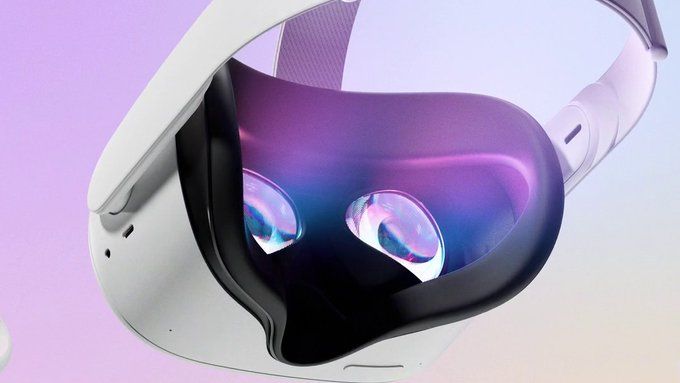 Oculus Quest 2 price 
The Oculus Quest 2 starts at $299 for the 64GB version, and costs $399 for a 256GB variation. That's a pretty aggressive price, especially when you consider that the original Quest launched at $399.
Here's how you can pre-order the Oculus Quest 2.
Oculus Quest 2 specs 
CPU: Qualcomm Snapdragon XR2 
RAM: 6GB 
Resolution: 1832 x 1920 per eye
Refresh rate: 90 Hz
Storage: 64GB / 256GB
Nearly all of the Quest 2's specs were revealed early on Facebook's Blueprint website before being announced officially, showing off what looks like a major upgrade for Oculus' headset. The VR headset will get a Snapdragon XR2 processor, which should be a marked step up from the Snapdragon 835 on the original.
Other key upgrades include 6GB of RAM (up from 4GB), 256GB of onboard storage and a 50 percent increase in pixels per eye with a 1832 x 1920 resolution for each eye. The headset also gets a 90Hz refresh rate bump from the original's 72Hz.
Oculus also says that the headset is 10% lighter to make it more ideal for long game sessions. Additionally, Quest 2 supports a built-in IPD (interpupilary distance) adjustment mechanism to let you easily adjust the lens to your liking.
Oculus Quest 2 controllers 
The Oculus Quest 2 includes an improved version of the Oculus Touch controllers that debuted with the original model. The new controllers promise more efficient tracking for when you're fighting or climbing in-game, and aim to offer four times the battery life as the original controllers. 
The Quest 2 will also support additional accessories, including the Elite Strap with Battery to double the headset's endurance while giving you better ergonomics. There's also a Fit Pack with swappable face covers to fit different face shapes and sizes.