Buying a new smartphone is an investment. Some of the best phones start at around $1,000. That's a lot of money for a responsible adult, let alone to spend on tech for a kid who's going back to school. I am a responsible adult (using the word responsible loosely here), and the back of my iPhone 12 just shattered falling out of my pocket a day ago while doing yard work. And that's not the first phone I've broken because of a silly accident.
Kids can be extra hard on their belongings. They toss remote controls around like they are pillows. They leave things behind. They drop things. They spill stuff on things. You get the picture; it is a scary endeavor to buy a brand new smartphone for your kid. But do they need a new smartphone for the school year? Or is there a way to get them a new(er) smartphone without you having to shell out for new phone prices?
New phones are expensive
Beyond the latest features, display and camera tech, new smartphones, and any new tech for that matter, are desirable above used items for one obvious reason — nobody else has used it before you.
You get a fresh battery, no scratches, chips or dents, no prior potential spyware or anything potentially dangerous installed without you knowing. Buying a new phone is a clean slate.
On the other hand, you pay an arm and a leg for new tech. Here is a quick rundown of the latest phones and their price tags:
Phone 14 Pro: $999
iPhone 14 Pro Max: $1,099
Samsung Galaxy S23 Ultra: $1,199.99
Samsung Galaxy Z Fold 5: $1,799.00
Google Pixel 7 Pro: $800
All of the above prices are base-model storage pricing. That's anywhere between $800 and $1,800 for a new phone. Are you ready to drop that kind of cash and hand over that delicate new phone to your teen? The good thing is, you don't have to (if you don't want to).
Older phones still get software support
Before we talk about used smartphones, one of the best ways to get your kid or teen back-to-school ready with a new(ish) phone is by getting them one that is an older version. For instance, an iPhone 12 (which I bought brand new for $1,000 and still works fine aside from the shattered glass back from dropping it) is available from the Apple Store for $599.
While new phones might not have the most up-to-date hardware, Apple's iOS is constantly being updated, so your teen's phone will still have the latest software as a new phone. In fact, the impending iOS 17 release will support iPhones as far back at the iPhone 11. Meaning, those still holding onto that will be able to tap into some of iOS 17's best new features — such as StandBy Mode, contact posters, FaceTime gestures, and much more.
This is important because a healthy software support pipeline means you'll get more years out of your 'older' phone. Quite frankly, new software features could essentially make an old phone feel like new again.
The same goes for Samsung, who has one of the most generous software support policies around. You can get a Galaxy S22 for $619. Both phones are nearly half the cost and are equipped with amazing cameras and features that your teen will appreciate. Add in the fact that they're backed by the best software upgrade policies around, you're probably going to be less inclined to buy your kid or teen a brand new phone for back to school.
Carriers are always having deals on older phones
Another way to get a newer (new to your child at least) for free (yep, you read that right), is through deals that pop up through AT&T, Verizon and T-Mobile. I spoke with Tess Sucher, who is a registered nurse and mother of two. A year ago, she got her oldest son his first phone. When asked about what she considered between going with a new one versus an old one or refurbished smartphone, it was a no-brainer. "We got him an iPhone 12 mini for free. It was free through our AT&T plan," said Sucher.
At the time of this writing, for example, you can get a new Motorola Edge from AT&T for opening a new plan. Verizon has similar deals, one of which where you can get an Apple iPhone 13 that is certified pre-owned for free when you get a new online plan.
If you want a new phone without the new phone price, look for one of these deals through a major carrier like AT&T, Verizon or T-Mobile is a smart option.
Also consider refurbished
If you're looking for an even more inexpensive way to get your kid a new phone before the school year starts, I recommend looking at refurbished phones. Refurbished phones are used, but are repaired, tested and often certified to be resold.
Phones aren't always returned because of faulty equipment. A previous owner may realize they were happy with their previous phone and return a new one. Or, in other cases, a phone can be returned because of a defect, say the screen flickers or the battery unexpectedly goes kaput. These phones are often repaired by the manufacturer itself, or a certified reseller.
Refurbished phones are repaired, factory settings restored (wiped clean of all previous data), and graded by the reseller. These gradings let you know the condition the phone is in. Phones that have the highest grade (ie. "Excellent Condition," "Like New," "Grade A") will likely cost a little more than lower graded phones, but still maintain a significantly lower price tag than buying an older phone brand new.
For instance, that same iPhone 12 that is sold from Apple for $599, you can get refurbished for under $400 at various resellers like Back Market, Rebello, Amazon and Walmart. The same goes for the Samsung S22 example above. You can find multiple refurbished options for $350 and under.
Cragslist could be hit or miss
This is a relatively quick note on buying a used phone direct from another person. If you decide to forgo refurbished phones and want to purchase a phone straight from another person, seller, or give your teen a hand-me-down, the best advice is to wipe the phone and factory reset it.
If you buy from a peer-to-peer website like Craiglist, Facebook Marketplace, or from your local digital classified ads, wiping the phone and factory resetting it is the best way to ensure the safety of the phone. Buying a phone direct from another person is also a great way to get a new phone for relatively cheap.
However, there are no assurances when it comes to how long they'll work. You're simply relying on blind luck in the hope that nothing goes bad. But then again, depending on the sale price, it might still be worth pursuing.
Kids don't need new phones for back to school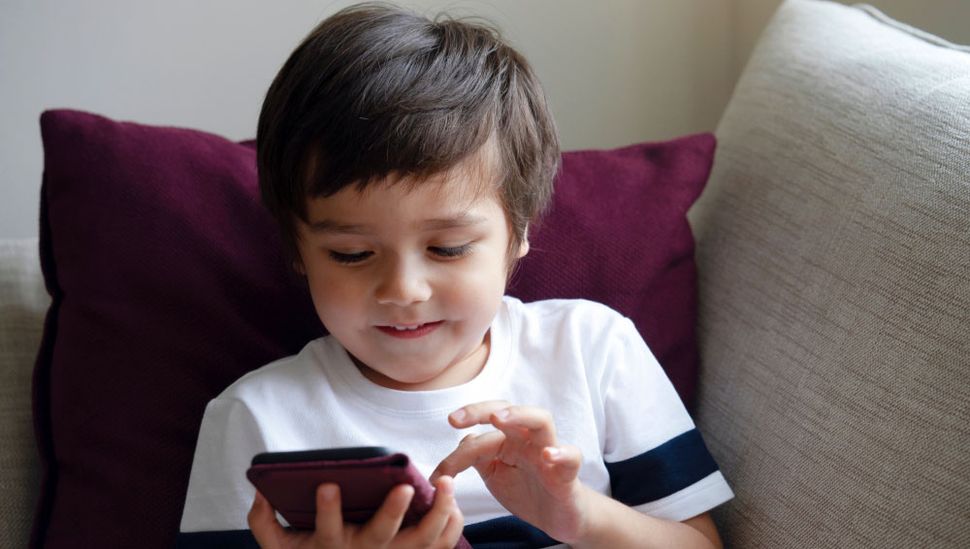 We've made the case — don't buy your kid a new phone. If you want to buy them a new (never been used before) product, go with an older model. But for accident prone kids, a refurbished phone is a great choice. You can generally get two refurbished phones for the price of one new phone. So even if the kiddo breaks one refurbished phone, it's almost like you get a mulligan for the same price as a new phone.
Going with older or refurbished models will save you money, a headache and heartache — plus (and this is the best part) they won't know the difference between a refurbished and new model.
More from Tom's Guide