Editor's note: Our full PSVR 2 review is now live, so go and check it out to see why Sony's new virtual reality headset is brilliant.
The PlayStation VR2 could be the first real litmus test for VR headsets in 2023. The gaming headset is set to launch on February 22 and already there are reports that shipments have been cut in half due to low pre-order numbers — though Sony has since disputed those claims.
But these aren't the first concerns we've heard about the second-generation PlayStation VR headset. When it was announced, the $549 price tag raised eyebrows almost immediately, though some here at Tom's Guide felt the graphical performance boost would be worth the extra money spent.
If that was the only issue with an otherwise perfect headset, I could be inclined to agree. Unfortunately, I think there are some minor issues — combined with one major one — that could add up to an underwhelming launch for the PS VR2.
PS VR2 problems: The little things matter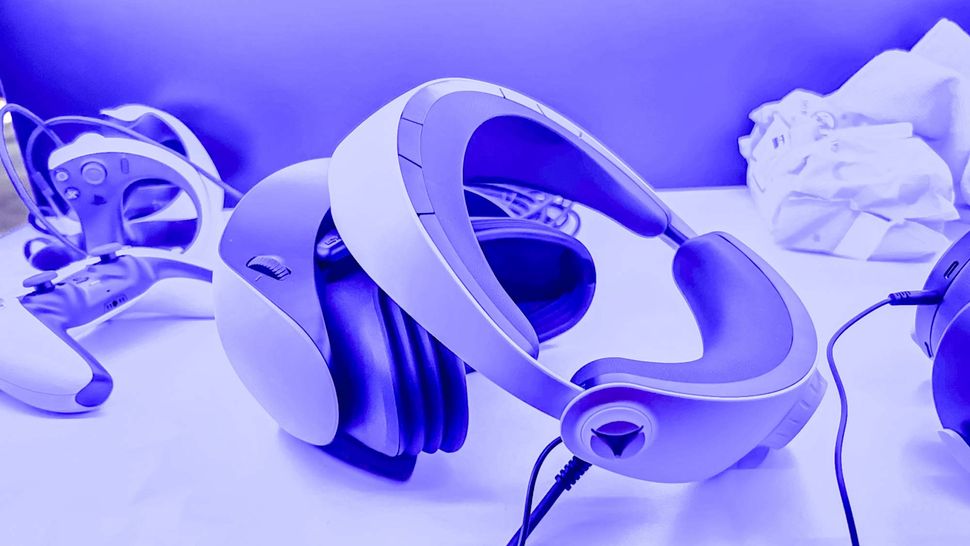 One of the little issues that have arisen in the lead-up to the PS VR2 launch is that the cable that tethers the PS VR2 to a PlayStation 5 doesn't appear to detach from the headset. Subsequent reporting has determined that it can be detached, but only by dismantling parts of the headset, so we don't advise it. Given that the PS VR2 headset has to be tethered to a PS5 in order to work (more on that later) this presents an issue for a couple of reasons.
It doesnt look like the #PSVR2 cable will be detachable as alot of people hoped. 👀🧐🤔 pic.twitter.com/OnafceuySxJanuary 6, 2023
First, there are issues of repairability and player safety. From a repairability standpoint, the inability to remove the cable would make it much more difficult to repair the headset in the instance that the cable was damaged. Again, you cannot use the PS VR2 without tethering it to a PS5 via cable, so if that cable doesn't work, your $549 VR headset becomes a very nice-looking paperweight.
From a safety standpoint, a detachable cable would increase player safety by allowing easy detachment from the headset and PS5 in the instance a player tripped on the cable. While the cable can still detach from the PS5, adding an extra detachment point wouldn't hurt.
Finally, the lack of a detachable cable hurts the potential versatility of the PS VR2 headset. Not only does it eliminate the likelihood of a future wireless connection between PS VR2 and PS5, but it also eliminates the ability to replace the stock cable with a longer cable in case you needed to move further out from where your PS5 is located.
While these are minor issues, it feels like an unforced error from Sony. Making the cable a USB-A to USB-C or USB-C to USB-C cable that is detachable from both the headset and console feel like such an easy feature to include, and there isn't a logical performance reason for not going this route. Nobody will likely decide to skip the PS VR2 because of this shortcoming, but it is a mark against the PS VR2 nonetheless.
PS VR2 problems: No PC compatibility
PS VR2's lack of PC compatibility, however, is a much bigger problem, especially since other VR headsets offer it as a feature.
This isn't a massive surprise to be fair. Sony wants users to rely on the PlayStation ecosystem so that gamers chose it and its games over PC, Xbox, Switch, etc. More importantly, since consoles are often loss leaders for software revenue, Sony needs PS VR2 users buying PS VR2 games and PlayStation Plus subscriptions so it can continue to make a profit. It doesn't want users going to Steam and playing games from there on Sony hardware given the hardware-only margins are so thin (if not in the negative).
Still, that doesn't prevent it from being a disappointment. When most other competitors allow their VR headsets to a VR-capable PC, allowing users to play VR games from Steam such as Half-Life: Alyx, the PS VR2 missing out on it is a notable absence. Especially since it further shrinks its potential game library compared to the Meta Quest 2, which is just $399 and can be connected to a PC wirelessly or via a cable to play PC VR games.
PS VR2 problems: At the end of the day, it's a very expensive VR headset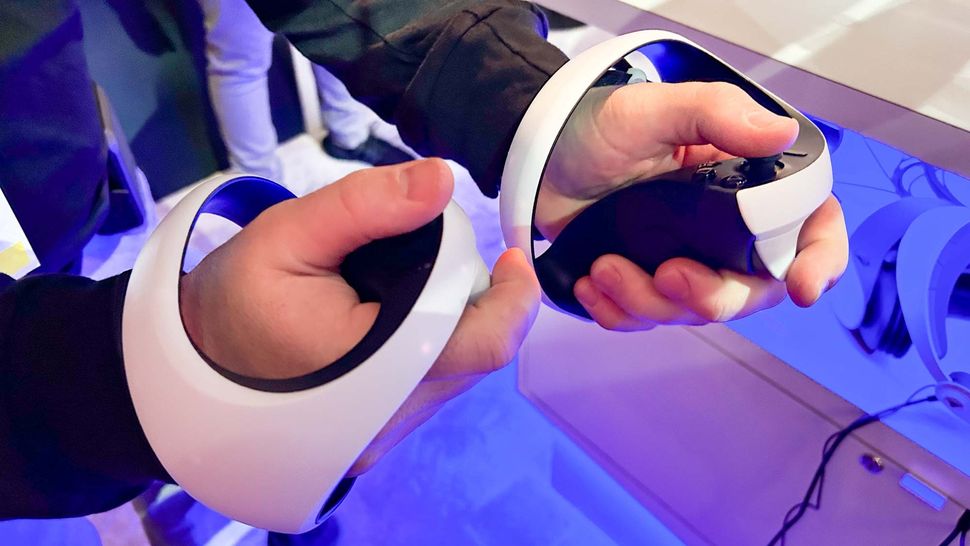 This is still the elephant in the room: the PS VR2 is very expensive. At $549, it costs more than the popular Meta Quest 2. Add in the cost of the PS5 you need to run it, and it approaches the price of a Meta Quest Pro or HTC Vive XR Elite.
However, there are levels of nuance to this problem. Most importantly, most arguments against the price of the PS VR2 fail to account the cost of the VR-capable gaming PC you need to play PC VR games. That adds likely $1,000 (at least) to the cost needed to fully unlock these VR headsets, at which point you are spending more than the cost of a PS VR2 and a PS5. So while the PS VR2 is expensive — especially when added to the cost of a PS5 — it may be the cheapest way to play VR games with high-quality graphics.
I am aware it's hard to compare a wireless mobile chip (Quest 2) to a tethered console chip (PS5)But gamers will only see stuff like this at the end of the day pic.twitter.com/k9sqpoqfGqFebruary 3, 2023
That leaves us, and Sony, with one question: is graphical performance the end all, be all for a VR headset to succeed. If it is, then the PS VR2 could be destined for great success. Our early hands-on review left us incredibly impressed with the graphical prowess of the PS5-powered VR headset. A recent graphical comparison tweeted [ex] by VR analyst Brad Lynch further highlights the graphical divide, showing a Quest 2 running Grid Legends that pales in comparison to the graphics of a PS VR2 running Gran Turismo 7. As Lynch notes, it's hard to compare the graphics of a mobile chipset-powered standalone headset to a VR headset tethered to a powerful gaming console. The console-powered headset wins in a landslide.
But if graphics aren't the ultimate consideration for your typical VR headset user, then Sony could have a real problem on its hands. While graphically inferior, the Quest 2 provides a cable-free standalone headset that can be wirelessly connected to a PC to play Steam VR games — all for $399.
So if VR users can stomach the inferior graphics, the Quest 2 remains a clear winner over the PS VR2. Unfortunately for Sony, I think the average VR user could have a very strong stomach indeed.