As the years roll resolutely by, it becomes more and more important to keep an eye on your general health and fitness. Something that's made much easier with the help of one of the best fitness trackers or best smartwatches.
But which one to choose? I've been a loyal Fitbit user for over 10 years. Then the company forced my hand and now, more often than not, you'll see an Apple Watch on my wrist when I lace up for a run. And I'll explain why.
Fitbit was among the first wave of wearable technology companies to offer trackers a decade or so ago. Along with the likes of the Nike Fuelband and Jawbone UP, the Fitbit Flex was the best way to prod us sedentary types into getting our 10,000 steps a day. And while those two rivals gradually fell by the wayside, Fitbit went from strength to strength.
The company moved on from the Flex to the Fitbit Charge to the Fitbit Surge (President Obama had one of these), adding heart-rate, sleep and GPS tracking to its wearables. All run-of-the-mill stuff today, but it was a big deal at the time.
Isn't it ionic...
In 2017, Fitbit launched a device that, in my estimation, was the pinnacle of its product offering: the Fitbit Ionic. It was a beast of a device; the smartwatch equivalent of Tesla's Cybertruck. It offered everything that I wanted: multi-day battery life, heart-rate and GPS, offline music storage, third-party apps like games and alarms and a stopwatch.
It also helped that Fitbit's app was clean, fun and compatible with both iOS and Android. There was a community, challenges and goals you could set for yourself and your friends. All was good in the world of Fitbit. But since Google stepped in, things have taken a turn for the worse.
Fitbit was acquired by Google in January 2021 for $2.1 billion. Google insisted it would leave well enough alone, but things haven't quite panned out that way. There was never a successor to the Ionic (in fact, the model had to be recalled over burn hazard reports) but instead we got a parade of smartwatches that seemed progressively less competent when compared to the rise of the Apple Watch.
I stuck with Fitbit, though. I liked the app and the battery life and interoperability between Apple and Google platforms. But times change. And in Fitbit's case, it hasn't been for the better Because the company's products keep losing features rather than gaining them.
Fitbit features: Going, going, gone
Third-party app support was the first to go. Then the latest devices — the Fitbit Sense 2 and Fitbit Versa 4 wearables — were shipped with Wi-Fi support deactivated and no support for local audio playback. Also, at the end of this month (March 27), Fitbit will switch off community features in the Fitbit app like Challenges and Adventures. Virtual Trophies have already been axed.
It seems like a clear push to wean users off Fitbit devices and push them towards the Google Pixel Watch.
Meanwhile, Apple has consistently improved and upgraded the Apple Watch models year after year: bigger screens, advanced tracking, Fitness+. Eventually, I took the plunge and moved over to Apple's wearable.
And now when I head out for a run with an Apple Watch Series 8, I've got the same feeling I had with the Ionic years ago. A capable, easy-to-use device with all the functionality I could need built into a software platform that lets me get as granular as I want when it comes to my health.
I want to be able to leave my phone at home when I'm running, cycling or hiking, but I still need capable GPS and offline music/podcast playback. The Apple Watch has that as well as the added security blanket of features like Fall Detection and Emergency SOS. And while I've got no idea what future Fitbit updates will look like, I can be reasonably confident Apple will keep its cadence when it comes to improving the Apple Watch. Just look at the Apple Watch Ultra.
Forging ahead with Apple Watch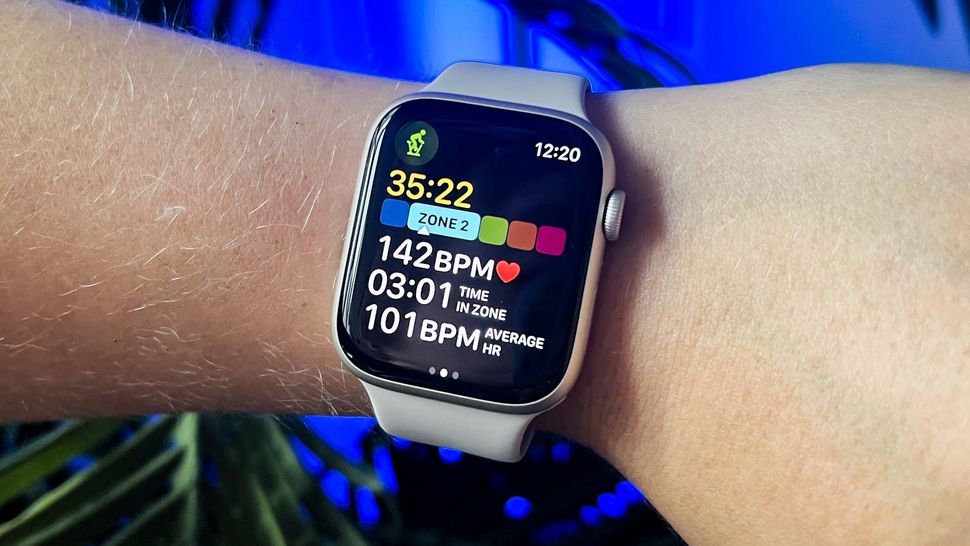 There are still some things I miss about Fitbit, sure. I don't like being locked in to Apple's ecosystem and I still prefer Fitbit's sleep tracking and the battery life on some of its mid-range fitness trackers. But ultimately, as I said, times change. And Fitbit hasn't been able to keep pace with Apple.
Whether or not I'll ever return to Fitbit remains to be seen. More than likely, I'll end up on a future Pixel Watch model. If you needed further proof of what lies ahead for Fitbit, Google has announced that all existing Fitbit accounts will be migrated to Google accounts by 2025.
In the meantime, perhaps I'll dust off my trusty Charge 4 for a few more miles before next Monday, when my Fitbit Adventures will come to an abrupt end.
More from Tom's Guide