Tech leaks are strange beasts, confirming and denying things in equal measure. Case in point: somewhat reputable tipster @OreXda on Twitter hinted that we'll see what's likely a Nintendo Switch 2 come with an Nvidia Tegra chip built on Samsung's 4-nanometer process node, but then the tipster refuted it a day later and say the Tegra chip has been dropped by Nintendo.
Such a rollercoaster ride of claimed leakage has left me scratching my head and pondering what could end up powering the Switch 2. I'm not a betting man but I'd take a relatively strong punt and say Nvidia will provide the chipset for a next-generation Switch.
First off, there have been too many rumors percolating over the past couple of years to suggest that Nintendo will stick with an Nvidia chipset rather than one from the likes of AMD. While AMD provides chips for the Xbox Series X, PS5 and a custom chipset for the Valve Steam Deck, Nvidia is likely to be the incumbent silicon slinger for the Switch 2.
In practical terms, this would likely be the case as Nintendo has an established relationship with Nvidia and from that has produced a wildly successful hybrid games console that seemingly turned around the fortunes of Nintendo. So upsetting the apple cart, so to speak, wouldn't seem sensible.
Nintendo and Nvidia could be a great combo for the Switch 2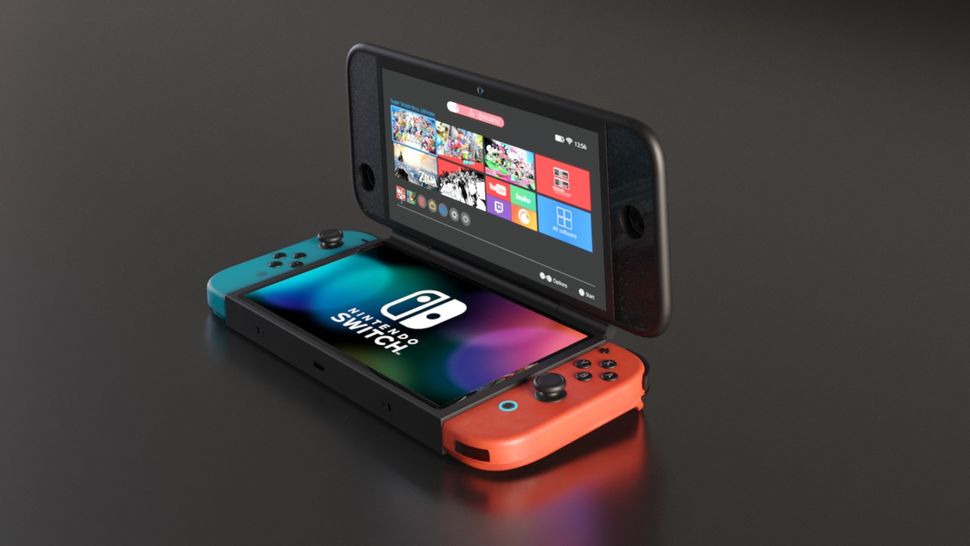 Putting aside the business sensibilities of the Nintendo and Nvidia combination, it could also be a smart one from a technology perspective.
Even if the Switch 2 doesn't use a Tegra chip, Nvidia has plenty of experience in making mobile chips or condensing down GPUs for use in slim and light laptops. So Team Green seems the sensible company to go for a Switch 2 custom chip.
Sticking with Nvidia would likely pave the way for easy backward compatibility between the Switch and Switch 2, letting people play the best Nintendo Switch games on newer hardware, given the underlying silicon could use the same or related instruction sets and APIs as the older console. We can see that with the Xbox Series X and PS5's backwards compatibility, though the former does better at this than the latter.
As for the chip at the heart of the Switch 2, it could use a variation of the Orin series of system-on-a-chip (SoC) boards, only with a focus on gaming by making use of a GPU that has Nvidia's Ampere or Lovelace architecture (respectively used in the GeForce RTX 30-series and 40-series graphics cards) at its core. This could also be applied to the Nvidia Thor family, which was announced back in September 2022, but has yet to come into use.
While Orin and Thor are SoCs primarily work with Nvidia's Drive platform for autonomous cars, they share a lineage with the Switch's Tegra X1 meaning they could be customized for a next-generation Switch. But this is all speculation on our part.
Send me now some DLSS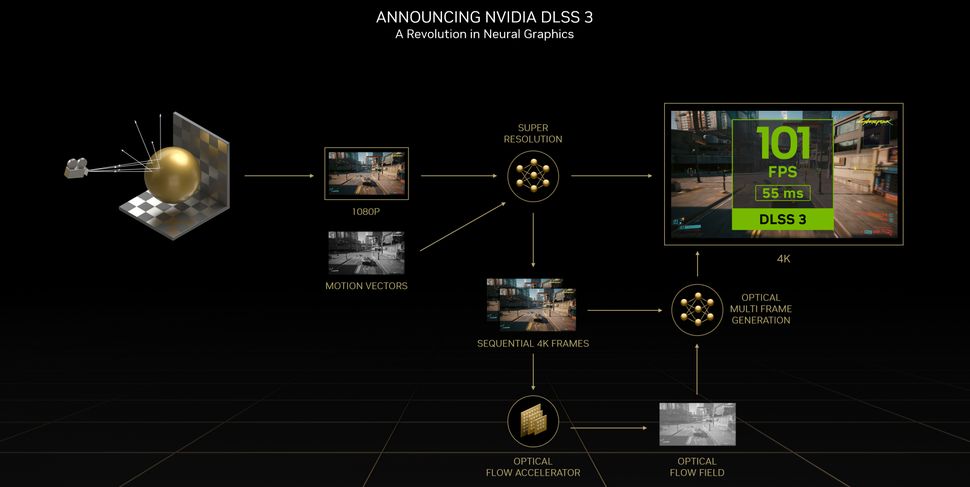 Nevertheless, if Ampere or Lovelace GPU architecture finds its way into the GPU of the Switch 2, it could open up access to Nvidia's DLSS tech.
This deep learning super sampling basically lets a GPU render graphics below a target resolution and then smartly use AI tech to construct an image that meets the desired resolution or beyond. Using DLSS rather than native resolution can see a boost in frame rates in games, yet very little in the way of a visual downgrade; it's arguably one of the biggest strengths of recent GeForce RTX graphics cards.
DLSS could be the solution in providing a Switch console that can output a form of 4K image to some of the best TVs without needing to have the space to house and cool a powerful 4K-centric graphics card.
Previous rumours have suggested this could be the case for a while. At first, I was sceptical, but the advancements brought in by the Lovelace architecture could see Nvidia create an SoC that could have the processing power and components needed to make DLSS viable in a handheld console. Add in the extra power while being docked, as well as a potential rumoured co-processor for upscaling video output, and we could end up with a next-gen Switch that works well with the latest and best 4K TVs.
With no official information from Nintendo or Nvidia, the only thing I can be pretty sure about is that Nintendo is working on new hardware. Whether it'll be the Switch 2 or something else is open to speculation.
But I feel Nintendo will likely stick with the successful Switch formula only with more power and capabilities. And that in itself is an exciting prospect; I just hope the Japanese gaming giant announces a 'Switch 2' sooner than later, as the current Switch is now a venerable games console.
More from Tom's Guide