The Google Pixel Tablet ($499) is potentially the most exciting Android tablet coming out this year. Unveiled during Google I/O 2023, the first-ever Pixel Tablet will function as both a standard tablet and as a smart home hub. The latter use case could make it a core component for folks who use Google's applications and devices.
We'll have to test the Pixel Tablet to see how it stacks up against the best Android tablets. But based on what we've seen so far, there are several reasons to be excited about this device. Conversely, there are also reasons you may want to skip it. Below, we'll detail the pros and cons of getting the Pixel Tablet.
Reasons to buy
Charging Speaker Dock included
The Pixel Tablet comes bundled with the Charging Speaker Dock. This peripheral — which is included free of charge — is the secret weapon the iPad can't match. When paired with the Pixel Tablet, the Charging Speaker Dock turns the slate into a smart home hub.
As Google demonstrated at I/O 2023, the Pixel Tablet magnetically attaches to the dock. When it does, the slate enters Hub mode. From there, you can use it hands-free through voice commands and configure it to serve as a media hub or even as a photo frame. You'll be able to adjust your lights, lock doors and see if packages have arrived all from the slate when it's in Hub mode.
Google claims the dock's built-in speakers pump out "room-filling" sound and deliver four times the bass of the tablet. Considering how Google is pitching the tablet with dock as a digital media hub, this should serve as a great way to listen to music or watch videos.
Functionality with the Charging Speaker Dock effectively makes the Pixel Tablet into a portable Google Nest Hub — which is an exciting prospect. We'll need to test this for ourselves to see how well it works, but we applaud the idea. After all, who doesn't like devices that serve multiple functions?
Elegant and smart design
The Pixel Tablet is every bit as elegant as Pixel phones like the Google Pixel 7a. Its rounded aluminum chassis and matte nano-ceramic coating give the device an air of sophistication. The three available color options: Hazel, Porcelain and Rose — only serve to make an already fetching device appear more distinguished.
The tablet measures 10.2 x 6.7 x 0.3 inches and weighs just over a pound — which makes it just slightly larger and heavier than the iPad 2022. That means you shouldn't have trouble carrying it around inside your house or when you're outdoors.
One design choice I appreciate is the built-in stand on the back of the tablet. This will be useful when using the slate when you're out and about. It's also nice that folks don't have to purchase a separate peripheral like an Apple Smart Folio to prop this tablet up.
Center of a Google ecosystem
If you frequently use Google's applications and devices, the Pixel Tablet could serve as the center of the company's ecosystem.
Google claims to have optimized over 50 of its own apps for the 11-inch display on the Pixel Tablet. We're not sure how many third-party developers are doing the same, but it'd be great to see them jump on board. Google also claims that the Pixel Tablet is the first slate with built-in support for Chromecast. When the tablet is in Hub mode, you'll be able to cast media right from another device.
As the first tablet to pack Google's Tensor G2 chip, the Pixel Tablet features similar software and AI-like functionality seen in Pixel phones. This includes the protection afforded by the Titan M2 security chip and effects like Magic Eraser from Google Photos. These features, and more, should help the Pixel Tablet feel like a true Google device.
Reasons to skip
You don't care about smart home features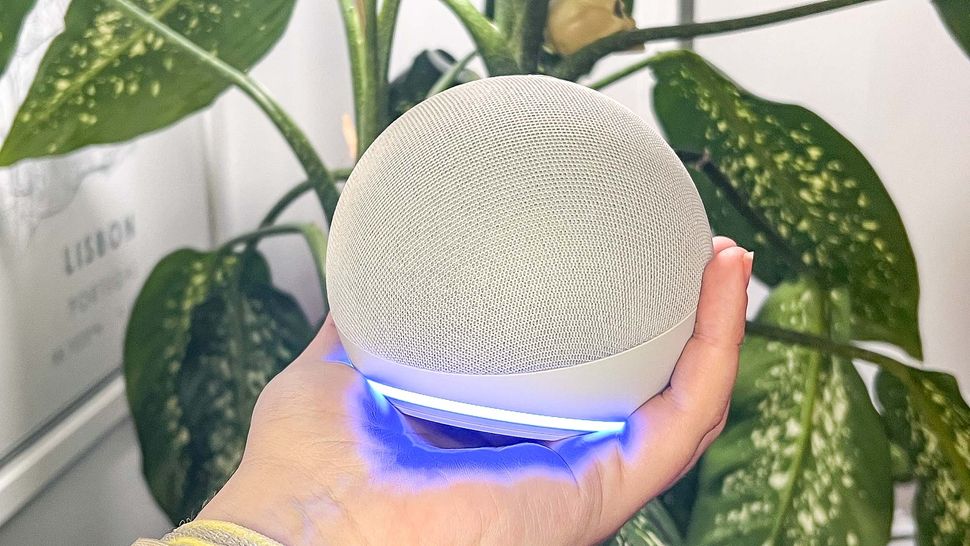 Integration with the Charging Speaker Dock seems to be the Pixel Tablet's main selling point. However, if you don't want or need smart home functionality, the tablet and its dock won't be particularly useful. This is especially true for folks like me who live in apartments they can't convert into a smart home.
If you're already married to a smart home platform such as Amazon Alexa and Apple HomeKit, you might not be inclined to switch over to Google's system. Having the Pixel Tablet function as both a slate and smart display is nice, but even that might not be enough to get people to ditch Alexa.
You don't want or need an Android tablet
Without the Charging Speaker Dock, the Pixel Tablet is just an Android tablet. If you're in the market for such a device, you can opt for the OnePlus Pad, which costs $20 less than the Pixel Tablet. The $249 Samsung Galaxy Tab A7 is another solid option that's even more affordable. And of course, if you're a fan of Apple slates like the iPad Air 5 or iPad Pro M2, you likely won't give the Pixel Tablet a second glance.
Again, we need to test the Pixel Tablet ourselves to see what it has to offer. But based on what we know, it might not offer much as a stand-alone Android tablet. That would make it a hard sell even to Android aficionados.
Outlook
It's tough to say whether or not the Pixel Tablet will be the ultimate smart home device Google wants it to be. If the slate and its dock work as advertised, it should provide an excellent hub for all your Google apps and products. But as we said, these same features might not mean much to certain consumers.
The Pixel Tablet will release sometime in May 2023. We'll have a full review posted soon, but in the meantime, be sure to read our Google Pixel Tablet hands-on preview to hear our initial thoughts on the upcoming slate. Stay tuned for more!
More from Tom's Guide