Apple will inevitably release MacBooks featuring the long-rumored Apple M3 chip, and it could be sooner than expected. According to Bloomberg's Mark Gurman, we'll see the first Macs with M3 chips in October. Specifically, the iMac, 13-inch MacBook Air and 13-inch MacBook Pro. The analyst also claims we'll likely see M3-powered 14- and 16-inch MacBook Pros in 2024.
Though we should take this report with a healthy dose of skepticism, I'll reiterate my previous point that M3-driven MacBooks are inevitable. If MacBooks with the M3 chip start releasing as soon as this fall, I think it'd be wise to reconsider buying a MacBook with an M2 chip. In fact, I think you should flat-out wait for M3 MacBooks to arrive before buying any MacBooks. I'll explain why below.
M3 could be a game-changer
As I previously wrote in my editorial titled the MacBook Pro M3 could be my first MacBook, Apple's M-series chips revolutionized the computing world thanks to their stellar performance and power efficiency. Even now, the MacBook Air M1 from 2020 runs circles around some of the best Windows laptops. The M2 chip wasn't as massive a leap as when Apple switched from Intel chips to its own silicon, but the new processor still outperformed the M1 chip in our benchmarks.
According to reports, the M3 chip will use TSMC's new 3nm process instead of the 5nm process used for the M1 and M2 chips. Per an App Store developer log Mark Gurman obtained, the M3 Pro will pack a 12-core CPU, an 18-core GPU and support up to 36GB of unified memory (RAM).
In comparison, the M2 Pro chip features a 10-core CPU, a 16-core GPU and 16GB of RAM. That's a big upgrade, with two extra CPU and GPU cores, along with double the memory. If the above is accurate, the core count increase over the M2 Pro would be identical to the jump from M1 Pro to M2 Pro. In other words, the Apple M3 chip could potentially deliver incredible performance gains over M2 — not to mention Windows laptops.
That kind of power could serve professional video and photo editors, who'll no doubt tear through projects faster than on older MacBooks. And if Apple gaming ever becomes a thing, games like Resident Evil Village — which made me a Mac gaming believer — could be even better.
But even if you're like me and spend most of your non-gaming time using computers for office work, writing manuscripts or watching YouTube videos, you'll still benefit from a faster processor — not to mention have a computer that will potentially be viable for many years.
If you own an M1 MacBook or even an older Intel-powered notebook, it's best to skip M2 MacBooks at least until Apple officially announces its M3-driven computers. This brings me to my next point.
Price drops are coming
Even if you don't care about owning the most cutting-edge Apple laptop, it'd still be wise to wait until M3 MacBooks arrive for another reason: Price drops on some of the existing best MacBooks.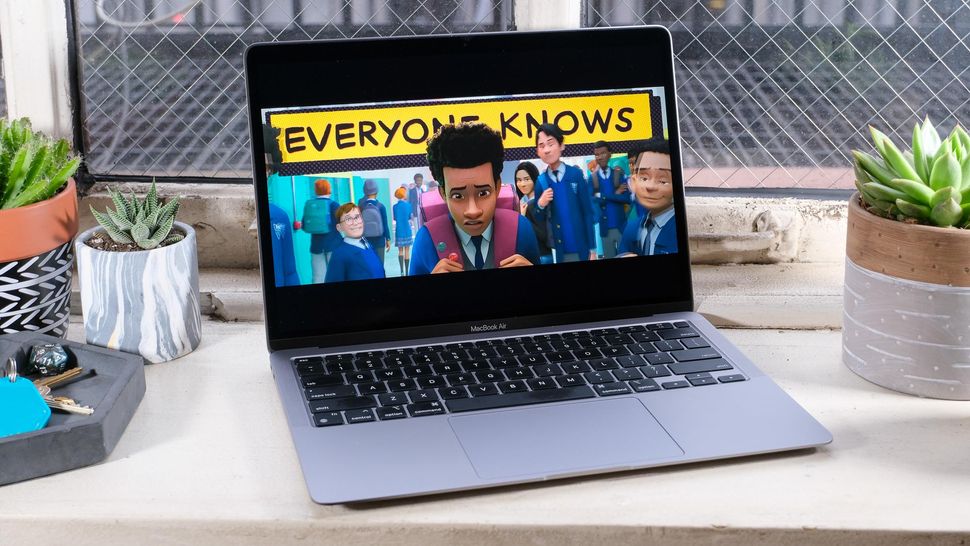 In all fairness, Apple doesn't usually offer steep discounts on its products. However, we always see vendors like Amazon or Best Buy shave a few hundred dollars off older MacBooks when newer models release. For instance, the still great MacBook Air M1 normally costs $999 to start but we typically see it discounted to $899 or even $799 (or less). The same is true for some of the best iPads and the best MacBooks.
If you're patient and don't mind buying an older MacBook, then it'd be a good idea to wait until M3 MacBooks arrive to potentially save hundreds of dollars. And as I said before, even M1-powered MacBooks are still extremely powerful, so you won't sacrifice much in terms of performance and power efficiency by purchasing an older computer. But if you want an M2 MacBook, it's still better to hold off on buying one until M3 arrives.
Outlook
The Apple September event will be here before you know it with news around the iPhone 15, Apple Watch 9 and more. But that won't be all of Apple's big news for the year. If Gurman's report about M3 MacBooks shipping in October is accurate, then we could be in for a major upgrade. At that time, we'll finally see what the M3 chip can deliver and if it'll be as revolutionary as the original M1.
That being the case, it's better to wait until October before purchasing a MacBook — whether that's one of the new M3 computers or an existing model at a reduced price. You stand to win either way.
More from Tom's Guide