The war between Windows laptops and MacBooks has raged for decades. The Windows vs macOS debate is even more heated these days given the power of Apple's own M-series processors, which have had a seismic effect the computing landscape. As our in-house benchmarks have shown, MacBooks sporting Apple silicon like the M1 chip and M2 chip often run circles around notebooks running Microsoft's operating system.
But that isn't to say Apple MacBooks running macOS Ventura are objectively superior. That might be the case for some people, particularly those invested in the Apple ecosystem. But I'd argue that Windows 11 laptops are better suited for a wider variety of users. Below, I'll how you what I mean by detailing 5 ways Windows 11 laptops beat MacBooks (in my opinion).
A more common operating system
As of November 2022, Windows is the most commonly used operating system for desktop and laptop computers. According to StatCounter, 71.78% of computers worldwide run on Windows, with macOS accounting for 16.26% and platforms like Linux, ChromeOS and others filling out the rest.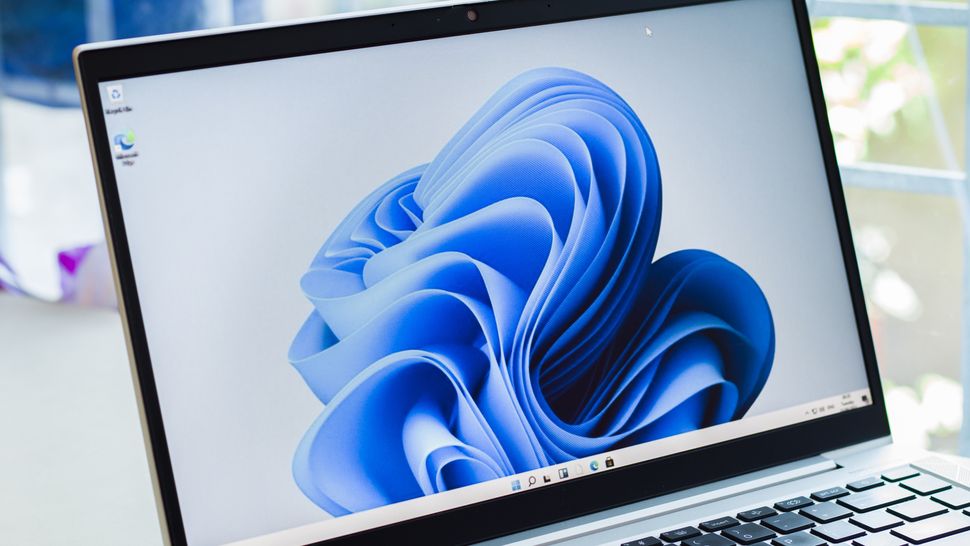 If nearly 3 out of every 4 PCs on the planet runs Windows, Microsoft has something of a home field advantage. Many of us end up using Windows at some point in our lives, either at work or at school (though certainly not always), and Windows laptops are thus often more familiar and easier to use (for many people) than Apple's notebooks.
The ubiquity of Windows is due in large part to Microsoft's fervor for licensing it out, which is why there's a smorgasbord of Windows laptops out there to choose from (more on that later). And if you're traveling abroad, the fact that Windows is more common than macOS means Windows users are more likely to be able to interact with PCs they find on the road.
Plugging in a USB drive to print some photos or your boarding pass is no trouble in your average hotel business center if you have a Windows 11 laptop, for example, but if you have a machine running macOS you're likely in for some compatibility headaches.
Greater variety of laptops
MacBooks are some of the most elegant laptops on the market. These notebooks not only look great due to their minimalist machined aluminum design, but they also feel good to hold. And of course, MacBooks are also pleasing to work on thanks to the Magic Keyboard and responsive touchpad.
While some Windows laptops might appear dull compared to MacBooks, there are a wider variety of them. That's because, unlike Apple which designs its own products, there are a slew of laptop manufacturers with different design philosophies. If you want a machine to fit your particular visual style, Windows laptops offer more options. You can get one of the best 2-in-1 laptops if you want one that can transform into a tablet, for example, or one of the best touchscreen laptops if you like a good touchscreen, something Apple seems uninterested in adding to its MacBooks.
Regarding design, there are certainly some Windows laptops that look gorgeous. As you can see in the photo above, the Dell XPS 13 Plus is as striking as the MacBook Air M2. So if you're looking for a laptop that will turn heads, you should be able to find a Windows laptop that fits that bill.
More affordable options
As stated above, MacBooks are premium-looking laptops, and they also bear a premium price. The most affordable Apple laptop is the MacBook Air M1, which currently costs $999 on Apple's online store. The MacBook Air M2 and MacBook Pro 13-inch M2 start at $1,199 and $1,299 (respectively), while the new MacBook Pro 14-inch 2023 and Macbook Pro 16-inch 2023 cost $1,999 and $2,499, respectively. Even if you find these machines at discounted prices, they're still very expensive.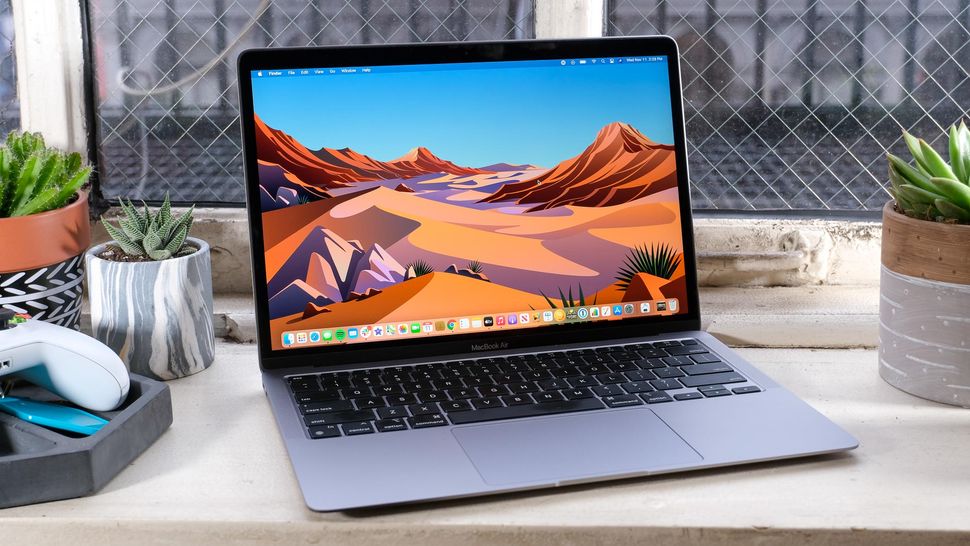 Though some Windows laptops can cost as much as Apple's offerings, you can find notebooks that are hundreds of dollars cheaper. Machines like the $285 Microsoft Surface Go 2 and $334 Acer Aspire 5 are some of the best budget laptops for those who just need a machine for everyday computing. If you want more power but want to remain under $1,000, the $708 Asus ZenBook 13 OLED or $949 Microsoft Surface Laptop 5 are some of the best Windows laptops out there.
Affordability is always an important aspect to consider, especially given the current state of the world's economy. Because of that, some of the moderately priced Windows notebooks could be better for those seeking a new laptop.
Better app and accessory support
You can download third-party apps on both Windows and macOS via the web or the platforms' respective app storefronts. This is a major selling point of a laptop or desktop PC — the promise that you can download files and software directly to your device, without being limited to what's on offer in an app store.
However, the variety of software available is generally more diverse on Windows than on Mac. This is especially true of PC games, which are generally designed for Windows PCs and only sometimes offer native Mac versions (more on that in a bit).
While any software that runs on Windows can be made to run on macOS if you emulate a Windows environment on your Mac using software like Parallels, which requires a fair bit of effort. Because of that, it's smart to consider the types of software you need to use regularly, then check and see if that software is available on Windows, Mac, or both.
There is greater peripheral support for Windows laptops and desktops. For instance, I can use my Razer DeathStalker V2 Pro wireless keyboard with a MacBook but I can't use the Razer Synapse app to customize its lighting because there is no Mac version of the app. I can buy an accessory like a gaming keyboard or gaming headset and not think twice about compatibility with Windows. The same isn't true with Macs, where some research could be required.
If you're an Android phone user, you can use Microsoft's Phone Link app to read and reply to text messages, view photos, use Android apps and even make and receive calls. This function works especially well with the best Samsung phones like the Samsung Galaxy S23 Ultra.
Better gaming experience
If you want to play the best PC games on your laptop, MacBooks won't suffice. Sure, there's Apple Arcade and a version of Steam store on macOS. But these pale in comparison to what's available on Windows laptops. In fact, it's not even a contest.
Game launchers like Steam and GOG have robust gaming libraries — from the latest graphically intensive titles to beloved decades-old classics. Windows 11 comes with the Xbox app, which allows you to play purchased games from the Microsoft and Xbox stores. Microsoft's Xbox Game Pass subscription service offers hundreds of downloadable and streaming games from the company's own first-party studios and third-party publishers. There is also a healthy emulation scene on PC.
macOS is decidedly behind on gaming in comparison to Windows. However, Apple has taken steps that finally give us hope for Mac gaming. Resident Evil Village running on the MacBook Pro 16-inch 2021 and MacBook Pro 16-inch 2023 made me a Mac gaming believer. Capcom's survival-horror title demonstrates that high-end gaming is possible on Macs, provided publishers optimize titles for Apple's hardware.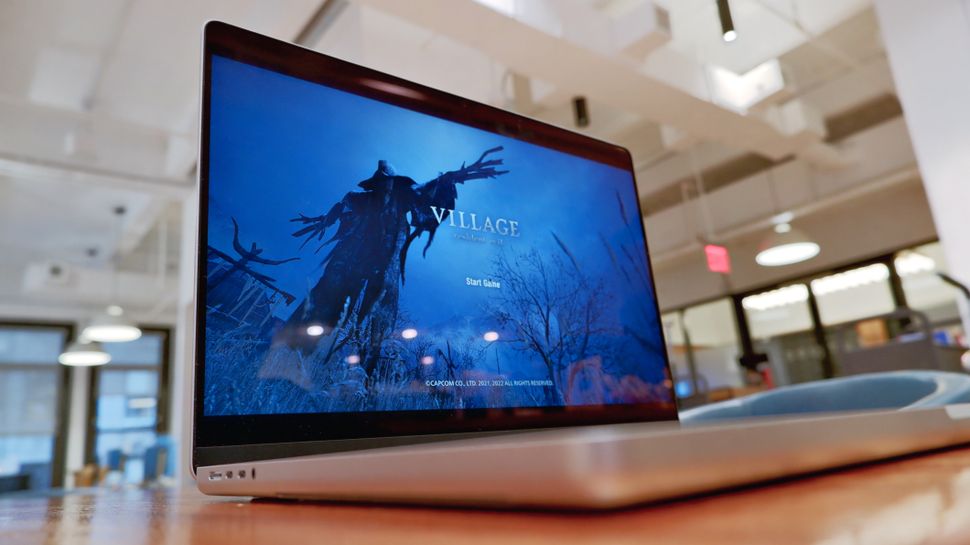 Macs might eventually be a fantastic way to play the latest and greatest video games. But for now, Windows is the best gaming platform outside of dedicated home video game consoles like the PS5 and Xbox Series X.
Bottom line
Apple MacBooks are hands-down some of the best laptops on the market. They're stylish, powerful and integrate seamlessly with other Apple products. MacBooks are also great for professional video and audio editors (Apple specifically courts them with its powerful MacBook Pros), and macOS is arguably the easiest operating system for first-time PC users to learn because of its intuitive interface.
But if you're a long-time Windows user, then a Windows laptop is the only choice you'll likely consider. You get a familiar operating system and a wider variety of affordable laptops to choose from. And if you're into PC games or own an Android phone, Windows laptops are the best option out there.
More from Tom's Guide