Verizon 5G, the first 5G network to launch in the U.S. two years ago, boasted the fastest speeds out of the gate — though with a crucial caveat about just how far those signals could reach. Now, as Verizon continues to build out its network with nationwide coverage, it's looking to make sure its fastest 5G speeds reach more areas.
Part of that will be to continue expanding millimeter wave-based 5G coverage in dense urban areas, while relying on lower-band spectrum to provide coast-to-coast 5G. And in the near future, Verizon hopes to ensure that more of its customers will be able to benefit from faster 5G through the use of something called C-band spectrum.
If it sounds confusing, that's because it is. After all, Verizon threw the switch on its initial 5G coverage in April 2019, and there's still plenty of ways to go before 5G really takes hold.
Here's a closer look at Verizon 5G — including coverage maps, plans, 5G phones, 5G home internet, hotspot use and more.
Verizon 5G network: How it works
To get its 5G network off the ground in 2019, Verizon leaned heavily into millimeter wave (mmWave), which Verizon markets as its Ultra Wideband network. While both AT&T and T-Mobile have used mmWave to some extent, their initial 5G efforts have concentrated more on using lower-band spectrum for more extensive coverage.
The different approaches explain the contrasting experience you might have on the carriers' respective 5G networks up until now. Verizon's Ultra Wideband 5G is fast, as we'll detail below. But it has a hard time going around obstacles or penetrating walls and glass. The sub-6GHz spectrum that makes up the bulk of 5G coverage for AT&T and T-Mobile has a more extensive reach, but speeds were only marginally faster than LTE at launch.
Verizon isn't relying solely on mmWave for its 5G network any more. It's turned to a technology called dynamic spectrum sharing that will allow the wireless carrier to share spectrum between 4G and 5G, with more demanding tasks like downloads and live streams getting the higher spectrum. "We're going to have low band, mid band, high band, and we'll be using use cases to direct the right usage for the right network," said Nicki Palmer, Verizon's chief product development officer when we spoke to her at the end of 2019.
To that extent, Verizon announced the launch of a nationwide 5G network at the same time the iPhone 12 launched last fall. The speeds aren't as fast as Verizon's Ultra Wideband deployment, but it reaches more people. Verizon's nationwide 5G coverage now reaches 230 million. That's not as extensive as the T-Mobile 5G network, which covers 287 million people, but it's better than it was when Verizon solely relied on Ultra Wideband for 5G.
Verizon 5G coverage map
As of this writing, Verizon offers Ultra Wideband service in 71 cities. That, combined with the slower nationwide coverage, gives Verizon a wider reach than before, as you can see from the 5G coverage map on Verizon's website.
Just because Verizon has Ultra Wideband coverage in a particular city, that doesn't mean the entire city is covered. Rather, Verizon's high-speed 5G coverage is usually concentrated in highly trafficked areas downtown. You also generally need to be within line of sight of a Verizon 5G small cell in order to get 5G coverage — so don't expect 5G to be everywhere you roam. Verizon's working on expanding coverage in the cities where it already has Ultra Wideband even as it works to add more cities to the mix.
In addition to mmWave-based 5G towers in cities, Verizon has also put its high-speed 5G cells inside NFL stadiums as well as basketball and hockey arenas, which people will finally get to experience as coronavirus restrictions loosen. The 5G coverage in those venues doesn't always extend to all areas — just select sections in some cases — but Verizon is promising to have expanded 5G coverage in 28 of the NFL's 30 stadiums this year. It goes to illustrate that one of the best uses of mmWave 5G is in specific areas where there are a lot of people looking for cellular coverage.
Verizon 5G speed
Expect fast speeds if you've got a 5G-phone tied to Verizon's network, and you're around one of those Ultra Wideband towers.
Our experience with the Galaxy S20 Ultra when that phone shipped a year ago is illustrative. Using the phone on Verizon's network, we saw download speeds top 1.4 Gbps via mmWave; T-Mobile's performance over 5G was barely faster than its LTE network at the time. And while Verizon's 5G coverage was initially limited to just download speeds, fast uploads now occur over 5G as well.
Verizon CEO Hans Vestberg says that his company's download speeds can reach 4Gbps while upload speeds peak at 200 Mbps. Of course, those speeds are achieved under what Verizon calls "ideal conditions." And they likely don't reflect what you'd experience in the newly launch nationwide coverage. In fact, in December, a report suggested in some cases that those non-mmWave speeds were worse than LTE in some parts of the country.
In its report on mobile network performance for the second half of 2020, testing firm RootMetrics hailed Verizon's "strong 5G speeds," though it noted the launch of the slower nationwide network was causing average speeds to drop. (RootMetrics still ranks Verizon as the top network overall.)
OpenSignal draws much the same conclusion in its April 2021 report on 5G performance. Rival T-Mobile dominates most categories, with Verizon only managing to share top honors with AT&T in the 5G gaming experience category. In the crucial area of speed, Verizon notches an average download speed of 47.7 Mbps, trailing both T-Mobile and AT&T. Likewise, Verizon tallied the worst 5G availability score, according to OpenSignal, with subscribers getting a 5G signal 11.2% of the time. (T-Mobile dominates that category with 33.1% 5G availability.)
Verizon 5G phones
Given Verizon's status as one of the best phone carriers, if there's a 5G phone available, you'll likely find it at Big Red. That includes 5G-capable flagships from Samsung, with the 5G-ready iPhone 12 available from Verizon. The Galaxy S21 lineup is now available there, too.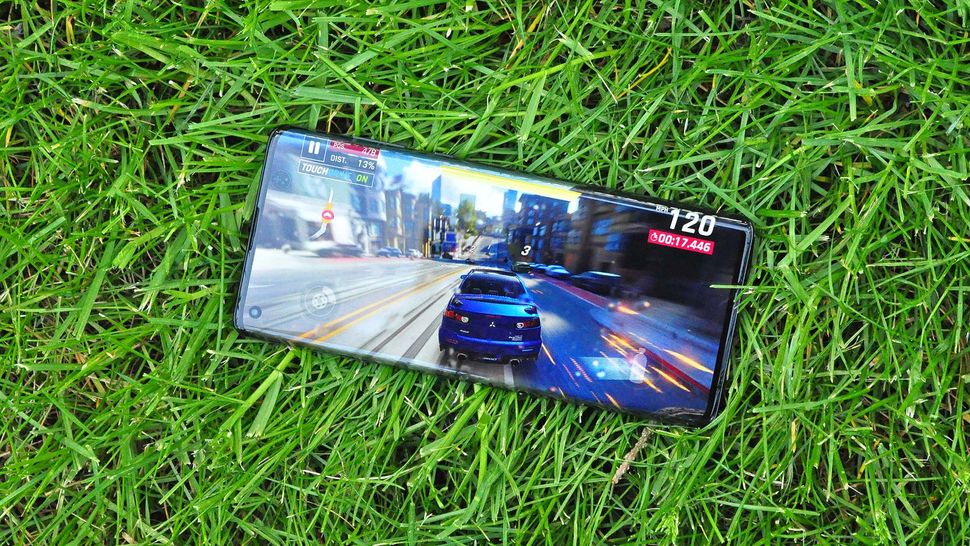 Verizon has even lined up a few exclusives for 5G phones. It's the only place you can get the Motorola Edge Plus, a $999 flagship phone from Motorola as well as the $399 TCL 10 5G UW, one of the cheaper 5G phones.
5G phones at Verizon generally cost as much as they do at other carriers, but there are some exceptions. In a few cases, phone makers have to develop special versions of phones to work with Verizon's Ultra Wideband network, and that translates to higher costs. Last year's Samsung Galaxy A71 5G, for example, debuted $649 at Verizon — a $50 premium over what other carriers charged. The LG Velvet and OnePlus 8 also cost $100 more at Verizon than they did at other carriers.
Here's a selection of some of the 5G-capable phones currently available at Verizon.
Verizon 5G plans and costs
Here's some good news — adding 5G coverage to your Verizon service won't cost anything extra. That is, if you have the right unlimited data plan.
Three of Verizon's four current unlimited data plans include 5G coverage as an included benefit. So if you want 5G at no extra cost, sign up for a Verizon Play More, Do More or Get More plan. The first two plans each cost $80 a month for a single line of data; Get More is the most expensive plan at $90 a month. There are discounts as you add more lines, so a family of four would pay $180 a month for four lines of Play More, which happens to be the best Verizon phone plan.
There's one other unlimited data plan available at Verizon — Start Unlimited. It's the cheapest of Verizon's current unlimited data options at $70 a month, but it also doesn't include 5G coverage. To get 5G with a Start Unlimited plan, you'll need to pay an extra $10 a month. At that point, you're better off opting for the Play More or Get More plans.
Prepaid customers can now get 5G coverage, too. Nationwide 5G coverage comes with every prepaid plan, including the 15GB/$45-per-month option that tops the best prepaid phone plans. Only the $70-per-month unlimited data plan for prepaid customers includes access to Ultra Wideband service from Verizon.
Verizon 5G hotspot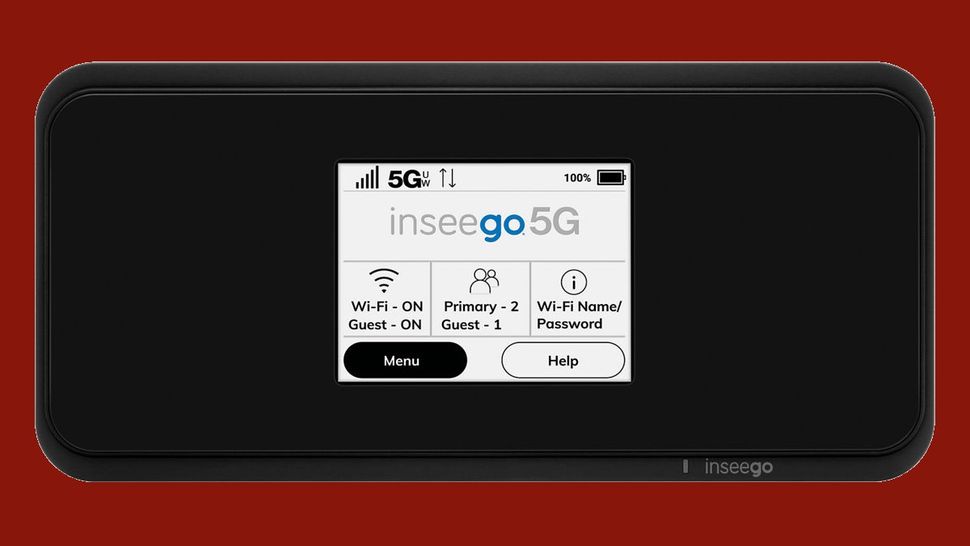 Verizon restricts hotspot speeds on its unlimited data plans to LTE. If you want a 5G hotspot, you'll need to get a dedicated device. Verizon recently upgraded the 5G hotspot device it sells to the Inseego MiFi M2100 5G UW. It costs $399, or $250 less than Verizon's previous 5G hotspot, and its Wi-Fi 6 support lets it connect to 30 devices. More importantly, it supports dynamic spectrum sharing for when Verizon uses that technology to build out is 5G coverage. No wonder we include the M2100 on our list of the best mobile hotspots.
Verizon 5G home internet
Verizon's 5G efforts extend beyond just wireless coverage. The company will offer 5G home internet service in 33 cities, once Memphis, Tenn., and San Antonio, Texas come online in early May.
You'll need to check Verizon for 5G home internet availability, but unless you live in specific parts of the 31 cities, you're out of luck until Verizon further expands its service. 5G home internet costs $50 a month if you have a qualifying phone plan with Verizon and $70 without; the first three months are free. New 5G customers get a Samsung Chromebook 4 from Verizon — thats one of the best Chromebooks available right now.
Verizon has said to expect typical speeds of 300 Mbps with home 5G coverage with top speeds reach 940 Mbps. However, new 5G home equipment released with the expansion of 5G home service to new cities has increased the peak speed to 1 Gbps.
Verizon 5G: What's next
Verizon ended 2019 with 31 cities enjoying some 5G coverage. It then went and came one city shy of doubling that footprint last year. More importantly, Verizon has moved beyond mmWave-based 5G to offer more extensive coverage, just as the most popular smartphone is adding 5G compatibility.
The focus this year is not only expanding that nationwide coverage but bringing faster speeds to more areas. The C-band spectrum Verizon recently won in an auction will play a big role in that. C-band can travel farther than mmWave, and presumably Verizon will use that to expand the reach of fast 5G speeds. At any rate, Verizon says that 100 million people will be covered by C-band by year's end.
Verizon's laid a lot of the groundwork to handle the added interest in 5G, but the Verizon 5G network remains a work in progress, especially with coverage now available to more people.