Moldy mattresses are all over the news this weekend following Costco recalling 48,000 mattresses due to mold growth as reported by 541 customers, according to the US Consumer Product Safety Commission.
The recall applies to Novafoam ComfortGrande 14" and NovaFoam DreamAway 8" mattresses bought at Costco stores in the Northwest United States and in the San Francisco Bay area. The CPSC states that, 'The mattresses could have been exposed to water during the manufacturing process.'
But what does that mean for your mattress at home? Could it ever be at risk of developing mold? This article guides you through what you need to know about mattress mold, how to spot it and how to get rid of it. If after reading you decide to buy a new bed instead, take a look at our guide to the best mattress for all sleepers for our hypoallergenic picks. We've also listed our three favourite anti-mold mattresses below.
Plus, avoid these 5 mistakes you're making when removing mold.
What is mattress mold and is it dangerous?
Mattress mold is a fungus made up of tiny organisms. Left untreated, these fungal spores will spread rapidly throughout your mattress and ruin it. Mattress mold can also spread to bedding, carpets and other hard and soft furnishings and surfaces.
On a health level, the CDC says that mold exposure can lead to a stuffy nose, wheezing or itchy eyes and skin, and it can worsen existing respiratory issues. A telltale sign of mattress mold is frequently waking up feeling congested or having a headache. Other factors can cause both of these too, including a build-up of allergens on your pillow and mattress.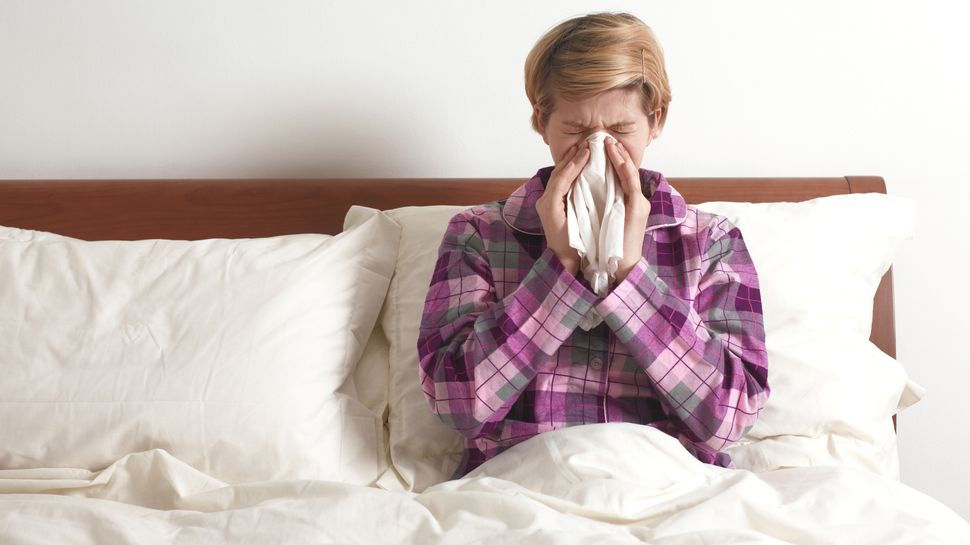 Symptoms of early stage mattress mold
Mold growing beneath your mattress is a particular problem for people who put their mattress straight on the floor instead of on a base or platform.
But even if you use a frame or base to elevate your mattress away from the floor, it can still grow mold if the conditions in your bedroom encourage mold growth. Chief among these is a dark and damp environment. Water exposure is what affected the recalled Costco Novafoam mattresses.
These are the main signs that your mattress has mold growing on it:
You can visibly see off-white, pink or fluffy black-ish spots of mold
Your mattress has a strong musty smell
Your mattress has multi-colored stains
New stains are forming and you aren't sure what caused them
You've seen mold in other parts of your bedroom
Mold stains on a mattress are usually purple, brown or green and these are bad news because it means that the mold growth is pretty established.
If you've spotted mold on your walls or furniture, there's a chance those mold spores have found their way into your soft and porous mattress too.
How to prevent mattress mold
Good mattress hygiene is the best way to stop mold from growing on your mattress. This means learning how to clean a mattress properly and how often you should do it, as well as investing in one of the best mattress protectors for safe-guarding against spores, allergens and stains.
We recommend reading the care instructions for your particular mattress first, then doing the following:
Vacuum your mattress on a monthly basis to get rid of dust mites and allergens such as dead skin and hair.
Deal with liquid spills as soon as they hit your mattress - don't let them soak in.
Remove stains as best you can with either baking soda or hydrogen peroxide if it's safe for use on your bed.
Place the mattress in direct sunlight to kill bacteria and early mold spores but be aware that this may fade your mattress cover.
Use a mattress protector at all times.
Use a good humidifier to reduce moisture levels.
If you live in a damp home, we'd recommend cleaning and caring for your mattress on a monthly basis. This is a lot of work compared to the twice-yearly clean normally recommended, but damp homes have an increased risk of mold and your porous mattress is very susceptible.
How to remove mold from a mattress
Removing mattress mold is very hard. If it has penetrated the surface, we'd recommend ditching the mattress and buying a new one that is mold-resistant and hypoallergenic (see our suggestions below).
However, if you want to try and save your mattress first and if it has very small or mild signs of mold exposure, there are a few things you can do. According to mattress brand Casper, rubbing alcohol and hydrogen peroxide are two methods to help you get mold out of a mattress.
You'll first need to vacuum the top, bottom and sides of your mattress. Next, either mix equal parts rubbing alcohol with warm water and dip a cleaning cloth into it, or mix one part hydrogen peroxide to three parts water. You'll need a cleaning brush, not a cloth, for using hydrogen peroxide.
Scrub at the mold until you have removed all visible spores, then clean your mattress deeply before leaving it to dry in direct sunlight.
Time to buy a new mattress?
You should never sleep on a mattress that has signs of mold. Even after deep cleaning, you will need to be extra vigilant to ensure the mold spores do not return. Our best advice is to consider investing in a new hypoallergenic mattress, especially if your current bed is over seven years old, is stained or showing signs of sagging.
Here are three of our favorite anti-mold mattresses on sale now: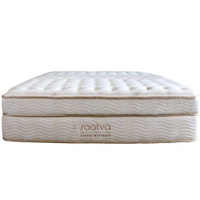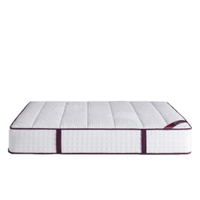 Awara Natural Hybrid Mattress: from $699 at Awara
Latex is one of the best naturally mold-resistant materials yet latex mattresses are expensive. That's because latex is long-lasting, in addition to being breathable, and those perks come at a higher cost. Awara is one of the most affordable you can buy and it comes with a year's free trial and a lifetime warranty. Take a look at our Awara Natural Hybrid Mattress review to learn why it's a recommend pick.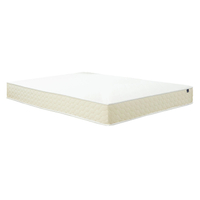 WinkBeds EcoCloud Mattress: from $1,099 at WinkBeds
The EcoCloud is made with 100% natural Talalay latex. This material is mold, mildew and dust mite resistant. Plus, it's low maintenance in terms of cleaning. Talalay latex mattresses also last 10-15 years on average, but up to 20 when well cared for. This WinkBeds mattress is excellent for greener sleep, though if you have back pain we'd suggest reading our WinkBeds Mattress review instead.