The Black Friday deals are already rolling in, bringing great savings on all things tech. And while you'll find plenty of steep discounts on TVs, laptops and headphones, there are certain brands that rarely get marked down outside of this time of year, which makes any deals that do pop up all the more enticing. One such brand is Dyson, and right now, you can save big on its top-of-the-line vacuum cleaners, air purifiers, hair dryers and more.
But you'll have to act fast: Sales on Dyson products are notorious for selling out quickly, which speaks to the level of quality you can expect in their products. Dyson is one of the few brands to consistently keep raising the bar over the years, but with that premium brand reputation comes premium prices. Dyson deals are few and far between, but they do exist, especially around annual savings events like Black Friday. That's why we've scoured the web for some of the best Black Friday savings on Dyson products. So whether you're looking to upgrade your vacuum ahead of the holidays or splurge on a new addition to your haircare routine, you can get that same great product for an affordable price.
While you're at it, be sure to check out our main Black Friday deals hub for more ways to save.
Top Dyson Black Friday deals — quick links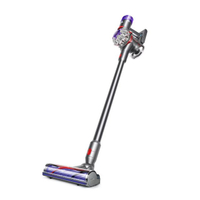 Dyson V8 cordless vacuum cleaner: was $365 now $299 @ Amazon
While not the most powerful Dyson vacuum out there, the V8 is a solid cordless vacuum that offers a good balance of cleaning power and battery life for a fairly affordable price (by Dyson standards, at any rate). It sports a lightweight design, up to 40 minutes of battery life on a full charge, and several different cleaning modes and accessories to give all the floors in your home some TLC before the holidays.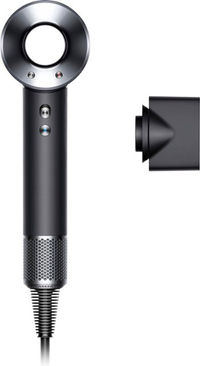 Dyson Supersonic Origin hair dryer: was $399 now $299 @ Best Buy
Dyson's Supersonic Hair Dryer is renowned for its lightweight but powerful design, and at $100 off, this is a great discount. It features 3 speed settings and 4 heat settings to suit any haircare routine needs, such as fast-drying, diffusing or setting a style. Plus, it measures the air and regulates its temperature as it dries to avoid heat damage. It comes with one Styling Concentrator attachment, which fits magnetically.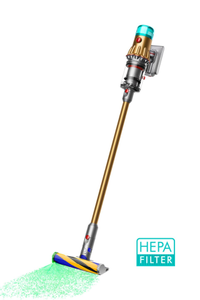 Dyson V12 Detect Slim Absolute vacuum: was $649 now $399 @ Dyson
If you've been meaning to upgrade your vacuum cleaner, Dyson is the brand worth investing in. Right now, you can get the Dyson V12 Detect Slim cordless vacuum for just $399 — a savings of $250. As one of the latest models in Dyson's cordless vacuum line, it stands out for its sci-fi-esque laser on the head to help detect hard-to-spot dust on hard floors. And despite its cordless design, it still manages to provide a powerful pickup.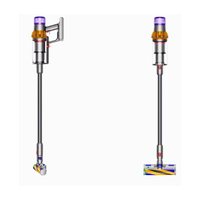 Dyson V15 Detect Absolute vacuum: was $749 now $549 @ Dyson
We called Dyson's V15 Detect cordless vacuum the lightsaber of vacuums in our review thanks to its futuristic green laser on the front that leaves nowhere for dirt and dust to hide. It also comes jam-packed with a bunch of other nifty features, including an LCD screen that displays the size of the dirt particles the V15 is sucking up as well as a sensor that automatically dials up the suction of the V15 when it stumbles across more tricky dust particles.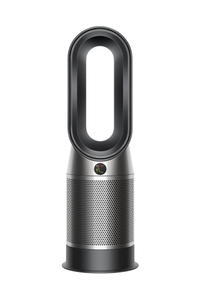 Dyson Purifier Hot+Cool HP07: was $749 now $549 @ Dyson
If you want an air purifier that can do a little more, the Dyson Purifier Hot + Cool HP07 also functions as a heater and a cooling fan in one. In fact, it ranked as one of the best space heaters we tested for its effective and even heat distribution. It comes with similar settings to those of the TP10, but it also features backward airflow mode, should you want to purify without cooling, and smart connectivity, so you can monitor and control it from your smartphone.