Best Netflix hidden gems January 2020 - Movies and shows you should watch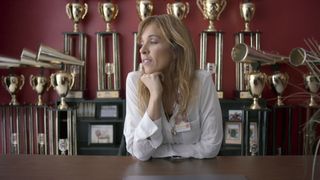 Best Kept Secrets on Netflix
The Netflix library may be known for some wildly popular strange things and melancholy cartoon horse-men, but it's full of stuff that they don't tell you about that often. So we'd be remiss if we didn't keep a list of the best lesser-known titles the way we track the comings and goings of popular shows and films. Our favorite hidden gems include a deep anime that you'll want to watch again (but not too soon), foreign movies that didn't get much attention in America and even a fresh take on zombies.
Netflix is starting to toy with week-by-week release schedules for its shows, starting with The Great British Baking Show. It's also started a section called Upcoming Titles to help you see what it's got in the future. It's clearly meant to stop subscribers from cancelling their accounts, but it seems like it should be helpful going forward. And you can watch them wherever you are with the best Netflix VPN services.
We're also tracking on the best shows on Netflix (if these are too niche for you), as well as the best family movies on Netflix. We've also got guides to the tons of original shows set to drop in the upcoming services Disney Plus and Apple TV Plus. Looking to see the latest Netflix has to offer? Check out our New on Netflix roundup.
Credit: Netflix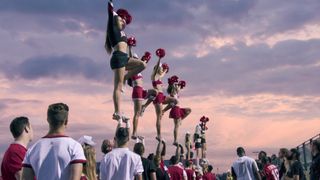 The Man Who Knew Too Little (1997)
Netflix produces so many shows that even an original docuseries on cheerleading can fall under the radar. So, meet Cheer: a riveting show that chronicles Navarro College's competitive cheer squad as they flip, fly and rally their way towards a win at nationals. Yes, that might all sound like garden variety teen drama material, but Cheer thrives with the stories of athletes both pushing forward and being set back by injury and other adversity.
100% Rotten Tomatoes
8.0 on IMDb
Rated: TV-14
Credit: Netflix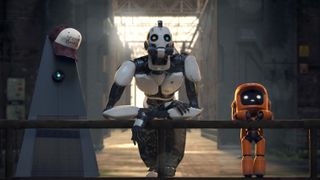 Love, Death and Robots (2019)
I ignored this show purely on the grounds of its title, which had me thinking it would be a boring and uninspiring future-shock. Turns out, I was wrong, as Exec. Producer David Fincher's delivered a great anthology series for Netflix, which moves between comedy, horror, dystopic drama and action. And at around 15 minutes a pop, you'll binge through its 18 episode before you know it. Since there's so much variance, you might not like each episode equally, and that's the risk with anthology shows.
78% Rotten Tomatoes
8.9 on IMDb
Starring: Scott Whyte, Nolan North, Matthew Yang King
Rated: TV-MA
Credit: Netflix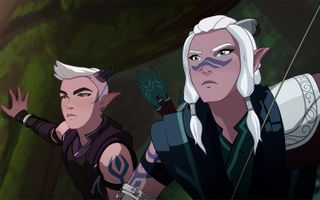 The Dragon Prince (2018 - Present)
The good word about The Dragon Prince, the latest show from writer Aaron Ehasz (Avatar: The Last Airbender) has already spread around the Tom's Guide offices, as have both the first and second seasons of the show. While his previous show bore some resemblance to Lord of The Rings, this new project certainly feels related to Game of Thrones (and the show runners don't shy away from jokes to that regard). The show's unique animation style — one half 2D anime, the other half 3D cartoon — flourishes and gives The Dragon Prince a feel that's all its own. A third season has been confirmed.
Credit: Netflix
100% Rotten Tomatoes
8.5/10 on IMDb
Stars:Jack De Sena, Paula Burrows, Sasha Rojen
Rated:TV-Y7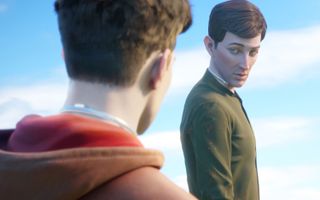 Kiss Me First (2018)
It you liked Black Mirror, Netflix is betting that you want another drip of dystopic drama, something Kiss Me First delivers in spades. In the series, protagonist Leila falls down a rabbit hole that you'll find familiar if you've ever seen The Matrix. And while Leila jumps between our world and her alternate reality, the show focuses on how addictive virtual worlds can be, as its heroes solve murder mysteries. A bleak look at how virtual reality could wreck our culture, Kiss Me First starts off slow (a crime most Netflix shows are guilty of) but shows great promise.
Credit: Netflix
57% Rotten Tomatoes
6.3/10 on IMDb
Stars:Tallulah Haddon, Simona Brown, Matthew Beard
Rated:TV-MA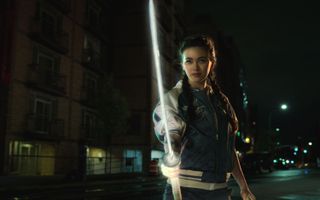 Iron Fist Season 2 (2018)
Yes, yes, we know. Iron Fist season 1 was atrociously bad, even by the lowered standards of the Marvel Netflix partnership. And that's definitely why nobody gave the show's second season a chance, which was a crucial mistake. This follow-up focuses on the magical ninja gang warfare that season 1 was so light on, and throws out nearly all of the corporate boardroom bickering that made the original such a grind to finish.
Of course, there won't be another season, as Iron Fist fell in the big culling of Marvel shows that preceded Disney Plus.
Credit: Netflix
56% Rotten Tomatoes
7.8/10 on IMDb
Stars:Finn Jones, Jessica Henwick, Jessica Stroup
Rated:TV-MA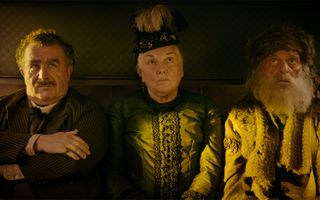 The Ballad of Buster Scruggs (2018)
The Coen Brothers (Fargo, The Big Lebowski) are back with a star-studded film-length anthology that you'll only find on Netflix. Critics applauded the The Ballad of Buster Scruggs for its consistent quality, where its 6 featurettes - which take place in the wild west - don't feel disparate or unbalanced. Stars include Coen favorites such as Tim Blake Nelson and other big names like Liam Neeson, Zoe Kazan, James Franco and Tom Waits.
92% Rotten Tomatoes
7.4/10 on IMDb
Stars: Tim Blake Nelson, Bill Heck, James Franco, Liam Neeson, Zoe Kazan, Tom Waits
Rated: R
Credit: Netflix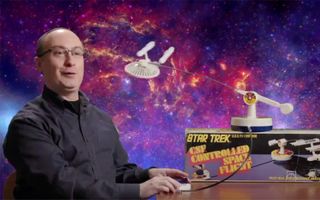 The Toys that Made Us (2017 - Present)
You can easily figure out when someone grew up by learning which toys they love, and it's that deep connection that fuels this documentary miniseries from Netflix. Episodes in the first season focus on the histories of action figures from properties such as G.I. Joe and He-Man, as well as the Barbie and Star Wars phenomenas. Its second season covers Transformers, Hello Kitty, Star Trek and LEGO, while its new third season explores everything from Power Rangers to My Little Pony, and even cover pro wrestling toys.
Credit: Netflix
100% Rotten Tomatoes
8.4/10 on IMDb
Rated:TV-14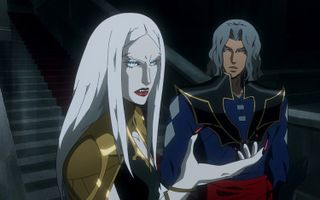 Castlevania (2017 - Present)
The history of video games adapted to other formats is very hit-or-miss, but don't be afraid of Netflix's animated adaptation of the Castlevania franchise. Instead, sit back and enjoy this bizarre -- and at times violent -- thrill ride that explains how Vlad Dracula Tepes became the mythical monster we all know, and re-introduces vampire-hunter Trevor Belmont. And while its first season is a brisk 92 minutes (spread across 4 episodes), its well-reviewed second season is twice as long, at 8 episodes of about 24 to 28 minutes a piece.
90% Rotten Tomatoes
8.1 on IMDb
Starring: Richard Armitage, James Callis, Graham McTavish
Rated: TV-MA
Credit: Netflix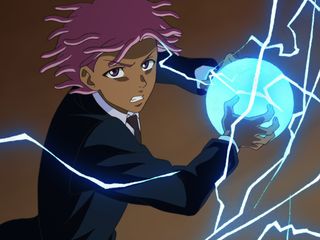 Neo Yokio (2017 - Present)
When you mix one part Anime with one part Gossip Girl, you get Neo Yokio, a bizarre new Netflix Original that takes place in a futuristic version of New York City. Its protagonist Kaz (voiced by Jaden Smith) is a style-obsessed demon-hunter who's still in mourning over the fact that his ex left him to live in San Francisco. With the assistance of his robot butler (voiced by Jude Law), the prodding of his aunt Agatha (voiced by Susan Sarandon) and the comraderie of his friends Gottlieb (voiced by Desus Nice) and Lexy (voiced by The Kid Mero), he just might make it to the top of Neo Yokio's most eligible bachelors list. The Inverse reports that fans are still looking for signs of a second season.
A Neo Yokio holiday special landed on December 7, calming worries that the show was over.
Credit: Netflix
5.9/10 on IMDb
Starring: Jaden Smith, Jude Law, Susan Sarandon
Rated: TV-MA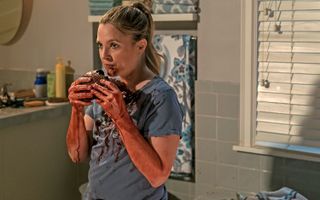 Santa Clarita Diet (2017 - 2019)
If you thought the zombie trend in pop culture was over, you're definitely not watching Santa Clarita Diet. This cold heart-warming sitcom and Netflix Original stars Drew Barrymore and Timothy Olyphant as loving parents Sheila and Joel, whose daughter Abby (Liv Hewson) is going through teenage years that are far more chaotic than the average. How bad? Well, Abby's symptoms include throwing up human flesh, not having a heartbeat and cravings for raw meat.
Unfortunately, Santa Clarita Diet bit the dust after 3 seasons, as Netflix put the hammer down on the show in late April. Its cancellation came shortly after an unspoken Netflix 3 Seasons Rule became a topic of conversation, as the shows on the service often don't see a 4th season, or land anywhere else.
81% Rotten Tomatoes
7.8/10 on IMDb
Stars: Drew Barrymore, Timothy Olyphant, Liv Hewson, Skyler Gisondo
Rated: TV-MA
Credit: Saeed Adyani/Netflix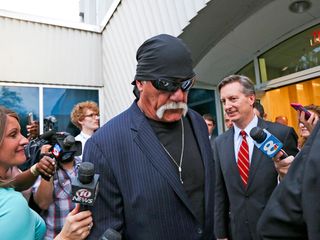 Nobody Speak: Trials of The Free Press (2017)
While this 95-minute-documentary starts with Hulk Hogan's lawsuit against Gawker Media, it's about more than that. The film is intent on analyzing how private money is used to silence voices in the media, exemplified with how Peter Thiel funded the leathery-grapler's legal funds.
Credit: Newscom/Zuma
88 % Rotten Tomatoes
6.5/10 on IMDb
Stars: Nick Denton, Hulk Hogan, Donald J. Trump
Rated: TV-1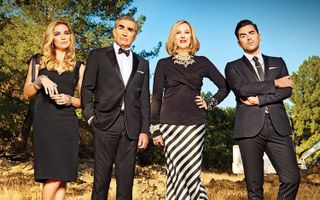 Schitt's Creek (2015 - Present)
The trope of of snotty rich people who lose their money and live like the rest of us seemed a little played out, but then veteran comedy legends Eugene Levy and Catherine O'Hara breathed life into the format. When Johnny (Levy) and his wife Moira (O'Hara) find that their bank accounts have run dry, they're forced to move to the small town of Schitt's Creek, which they bought as a laugh during their years of wasteful spending. They're also forced to deal with the inanity of their shallow adult children David (Daniel Levy, Eugene's actual son) and Alexis (Annie Murphy), who love to rattle their parents' brains with reminders how how irrelevant they've become. The series went under the radar for years, as it originally runs on PopTV in the U.S. a barely-known channel that most either don't get or don't know they have.
Credit: CBC
8.1/10 on IMDb
Rated: TV-14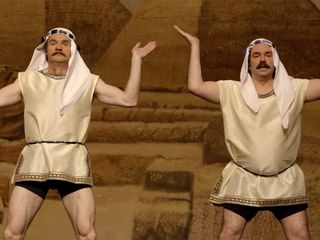 The Toast of London (2015)
The feeling of your dignity slowly eroding as you're forced into work you once thought below you is the creeping feeling at the crux of The Toast of London. The series stars The IT Crowd's Matthew Berry as Steven Toast, a middle-aged stage actor who takes himself far too seriously considering his past and present. Three seasons can be binged on Netflix, and Berry says a fourth is to come soon.
Credit: Channel 4
80% Rotten Tomatoes
8.2/10 on IMDb
Stars: Matt Berry, Robert Bathurst, Doon Mackichan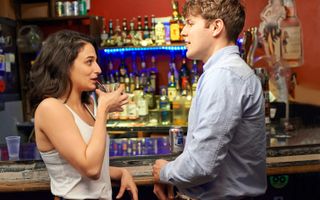 Obvious Child (2014)
Jenny Slate stars as Donna Stern, a struggling comedian who's also hit the skids in her social life, recently getting dumped by a boyfriend who's dating one of her friends. If that wasn't depressing enough, the movie challenges audiences by finding the humor in one of the last third rails: having an abortion. After a one-night stand, Donna discovers she's with child, and her local planned parenthood clinic only has openings on Valentine's Day and her mother's birthday. A strong, emotional and challenging film, Obvious Child may not be an obvious must-watch, but it's rewarding nonetheless.
91% Rotten Tomatoes
6.8/10 on IMDb
Starring: Jenny Slate, Jake Lacy, Gaby Hoffmann
Rated: TV-MA
Credit: Jill Greenberg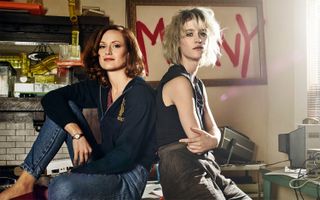 Halt and Catch Fire (2014 - 2017)
The annals of under-appreciated TV shows has a special place for Halt and Catch Fire. This AMC show about a trio of renegades didn't catch the buzz of Breaking Bad or Mad Men, as it focused on the dawn of the personal computing era, which isn't as sexy as a meth-dealing teacher or a flock of alcoholic ad execs. Still, though, you'd be a fool to skip this series which is a fantastic character-driven drama that has a seriously-strong female lead in Mackenzie Davis, that most shows would kill for.
Credit: AMC
90% Rotten Tomatoes
8.4/10 on IMDb
Stars:Lee Pace, Scoot McNairy, Mackenzie Davis
Rated: TV-14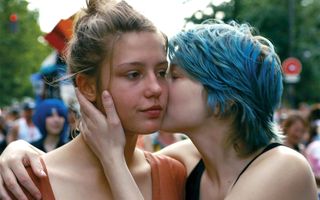 Blue Is the Warmest Color (2013)
This erotic romance film tore through art house theaters in 2013, but it's not exactly prominently promoted on Netflix. Adèle (Exarchopoulos) is an introverted 15-year-old high-school student, who seems depressed until crosses paths with a mysterious, blue-haired woman, who she finally meets after a prolonged gap of time, during which Adèle's interest turns into fantasy and attraction. Soon after they meet, flirtation begins and Adèle and Emma become a couple, even though Adèle's friends leave her, marking her as a social outcast for her sexuality. That's just the beginning of this rich, intense film, though, as much of the film spends time with Adèle and Emma as their relationship gets increasingly rocky.
Credit: Wild Bunch
90% Rotten Tomatoes
7.8/10 on IMDb
Stars:Léa Seydoux, Adèle Exarchopoulos, Salim Kechiouche
Rated: NC-17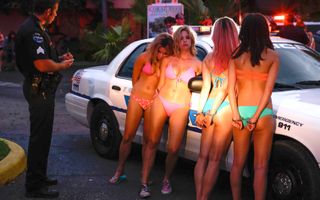 Spring Breakers (2012)
As James Franco — as a drug dealer named Alien, who yearns to be a rapper — yells "SPRING BREAAAAAAK!" you'll either chuckle or wonder why you hit Play. Yes, Spring Breakers, a neon-and-booze soaked tale of Floridian depravity is not for all. But if the thought of four college students — Candy (Vanessa Hudgens), Faith (Selena Gomez), Brit (Ashley Benson) and Cotty (Rachel Korine) — robbing fools to afford their dreams, and teaming up with Franco's braided, gun-toting menace to humanity sparks your interest, you'll be glad you tuned in.
66% Rotten Tomatoes
5.3/10 on IMDb
Stars: Selena Gomez, James Franco, Ashley Benson, Rachel Korine, Vanessa Hudgens
Rated: R
Credit: Michael Muller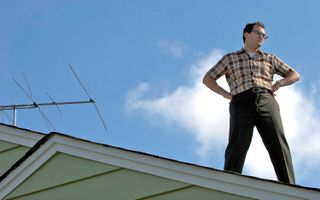 A Serious Man (2009)
The Coen Brothers, Joel and Ethan, are most well-known for their older films, such as The Big Lebowski and Fargo, but their A Serious Man is also worthy of attention. The film focuses on Larry Gopnik (Michael Stuhlbarg), a Jewish man in living in suburban Minnesota, seemingly powerless to stop his life from falling apart around him. The film's blend of hilariously dark comedy with deep, religious concepts, makes for a movie that will appeal incredibly strongly to a certain sect of audiences.
Credit: Focus Features
89% Rotten Tomatoes
7.0/10 on IMDb
Stars:Michael Stuhlbarg, Richard Kind, Sari Lennick
Rated: R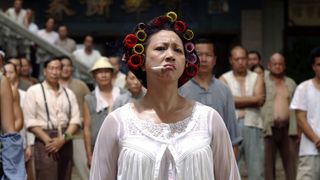 Kung Fu Hustle (2004)
How well do you know your neighbors? Kung Fu Hustle imagines a world wherein an apartment complex needs to be defended from a local gang, and its best bet are a trio of retired fighters who are more than proficient in kung fu. As funny as it is dramatic and action-packed, this film is the spiritual successor to writer-director-star Stephen Chow's Shaolin Soccer, which just left Netflix.
90% Rotten Tomatoes
7.8/10 on IMDb
Stars: Stephen Chow, Wah Yuen, Qiu Yuen
Rated: R
Credit: Sony/Everett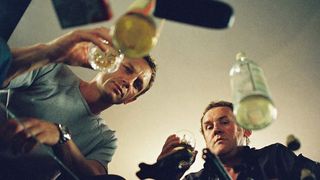 Layer Cake (2004)
Before he was James Bond, Daniel Craig made his name in Layer Cake, with a performance that practically demanded he take the role of 007. As an unnamed cocaine distributor in London, Craig's character is practically dripping in style and confidence, and acts far more calm and restrained than any coke dealer you've ever seen on screen. In fact, he wants out of the business, a request that's going to require all of his abilities.
Credit: Sony Pictures
80% Rotten Tomatoes
7.3/10 on IMDb
Starring: Daniel Craig, Tom Hardy, Colm Meaney and Sienna Miller
Rated: R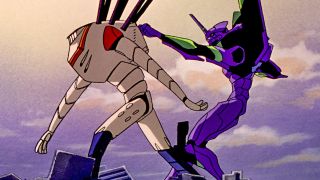 Neon Genesis Evangelion (1995 - 1996)
A cult classic brought back to audiences in America (who haven't gotten a legal version since 2005) — Neon Genesis Evangelion is a supremely divisive anime series. While it might look like an action-packed mecha-anime, you'll quickly see that Evangelion is very much focused on the lives of the 14-year-olds forced to pilot these sky-scraper tall robots in war against aliens called Angels. And while that makes for a show that can be very confusing, it's both emotionally strong and rewarding for those who stick through to the very end.
100% Rotten Tomatoes
8.6 on IMDb
Starring: Megumi Ogata, Megumi Hayashibara, Kotono Mitsuishi
Rated: TV-14
Credit: Netflix