8 Ways the Galaxy Note 9 Beats the iPhone X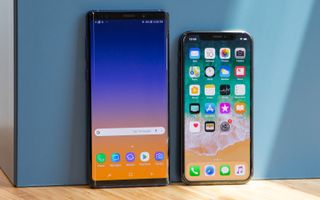 Thanks to the Galaxy Note 9's $999 price, it's natural to make comparisons between Samsung's new flagship and the similarly pricey iPhone X. And at least based on the new phone's specs and our hands-on impressions, the Note 9 already beats Apple's flagship in several ways.
The iPhone X wins on pure performance, and its Face ID feature for unlocking the device is simpler and more reliable than the Note 9's combination of iris scanning, face scanning and fingerprint sensing. Plus, Apple reportedly has three of its own new iPhones on the way in September — including a monster iPhone X Plus. But for now, the Note 9 has these key advantages.
Credit: Tom's Guide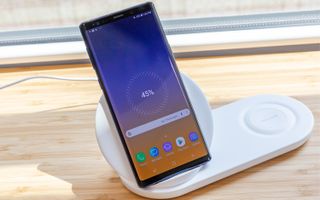 Much bigger battery
The Galaxy Note 8 with its 3,300 mAh battery lasted a very good 11 hours and 11 minutes on the Tom's Guide Battery Test, which involves continuous web surfing over LTE. The iPhone X's 2,716 mAh battery lasted 10:49 on the same test. So the Note 9 should widen that lead because it packs an even bigger 4,000 mAh battery. Samsung is promising all-day endurance, and I would expect at least 12 hours.
Credit: Tom's Guide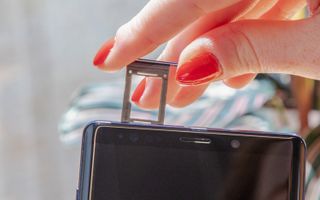 Double the storage
If you want to store more photos, videos, apps and other stuff on your phone, the Note 9 is the obvious choice. You get 128GB standard, compared with 64GB for the iPhone X. And, if you're willing to pony up $1,249, you can up that to a whopping 512GB. The $1,149 version of the iPhone X offers only 256GB of storage.
Plus, you can expand the Note 9's storage with a microSD card with up 512GB of capacity — something you can't do any iPhone.
Credit: Tom's Guide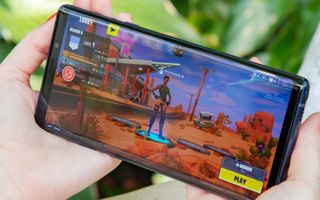 Bigger display
While the rumored iPhone X Plus may surpass the Galaxy Note 9 with a 6.5-inch screen, for now the Galaxy Note 9's display dwarfs the 5.8-inch iPhone X's with a 6.4-inch Super AMOLED panel. This makes for a much more immersive experience when playing games and watching movies, and it gives you a large canvas for using the S Pen.
Credit: Tom's Guide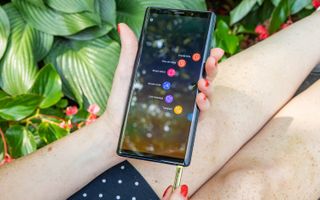 S Pen (now with more powers)
The S Pen for the Galaxy Note 9 lets you take notes, draw and scribble Live Messages for sharing on social, but it just got even better. With Bluetooth on board, the S Pen now lets you remote-control the Note 9, which allows you to take selfies by simply pressing a button on the pen. That way, you can get a great angle and not have to shoot with the hand holding the phone.
Other tricks include skipping music tracks and paging forward or back in a presentation, and there are more on the way. I don't see Apple debuting an Apple Pencil on its new iPhones, nor has such a feature been rumored.
Credit: Tom's Guide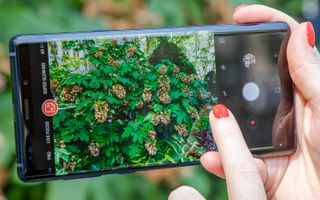 AI cameras
The iPhone X does plenty with AI, including making Face ID happen, but the Note 9 leverages its intelligence to snap the best-looking photos possible. The Note 9's Scene Optimizer feature can recognize up to 20 scenes almost instantly (food, plants, pets, etc.) and tweak the exposure, colors and white balance to get the most share-worthy shoot.
Credit: Tom's Guide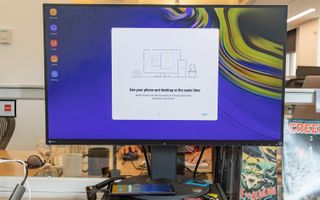 You can use it as a PC
With the latest version of DeX on the Note 9, all you need to do is to take a cable and plug this phone into a big-screen monitor to get a desktop-like experience. The previous Note 8 required a dock. You can use a Bluetooth mouse and keyboard in DeX Mode, but you can also use the Note 9's display as a touchpad. The iPhone X doesn't do anything like this.
Credit: Tom's Guide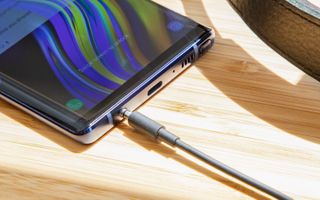 Yup, a headphone jack
Not everyone has moved on to Bluetooth headphones, so it's nice to know that you can still plug in wired headphones via the Note 9's 3.5mm jack — no dongle required.
Credit: Tom's Guide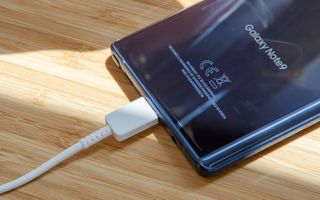 USB-C fast charging out of the box
It's likely Apple will catch up in this category soon, but for now, the Note 9 delivers fast charging via its included USB-C charger. With the iPhone X, you have to pay extra for a USB-C power brick and a USB-C-to-Lightning adapter if you want to juice up in a hurry. That's annoying.
Credit: Tom's Guide