7 SNES Classic Accessories That Make the Console Better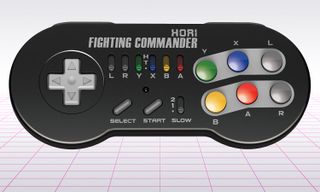 Supe up your Super NES Classic
If you just bought an SNES Classic Edition, you're probably experiencing two things: the sheer joy of actually being able to snag one, and the frustration of dealing with its short controller cables and awkward navigational issues. Fortunately, there are plenty of cheap accessories that solve these problems and make Nintendo's retro console even more of a delight to use.
Whether you're seeking a wireless controller for enjoying Super Mario World and Star Fox from the couch, or simply want a cool-looking carrying case, here are the best SNES Classic accessories you can buy right now.
Credit: Hori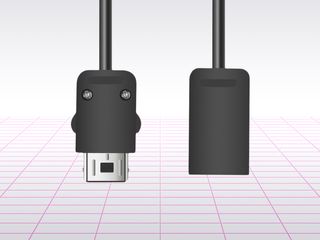 TPFoon 10-foot Extension Cable
Unless you live in a closet, the SNES Classic's 5-foot controller cables are probably too short for you to comfortably play from your couch. Thankfully, there are plenty of cheap extension cables that solve this problem, including the 10-foot TPFoon cord. Eight dollars will net you a single cable, while $10 will get you a two pack. It also works with the NES Classic, if you were lucky enough to get one of those.
Credit: TPFoon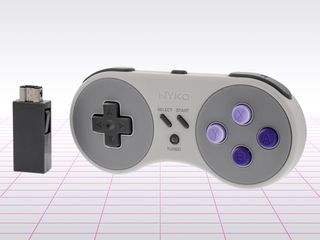 Nyko Super Miniboss
The Nyko Super Miniboss solves the SNES Classic's two biggest problems in one fell swoop. This wireless game pad lets you kick back from up to 20 feet away. Furthermore, it sports a Turbo button that allows for faster inputs, and also lets you access the home screen without having to hit the console's reset switch. The Miniboss stays pretty faithful to the standard SNES controller's design.
Credit: Nyko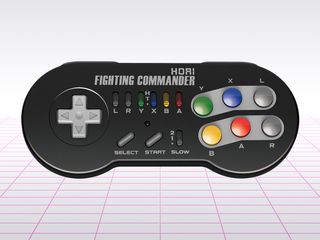 Hori Super NES Fighting Commander
If you're picking up the SNES Classic specifically to beat your friends up in Street Fighter II Turbo, you should give Hori's Fighting Commander a look. This game pad sports a six-button layout that's perfect for Street Fighter, as well as Turbo functionality that you can toggle for each individual button. Even if you're not a fighting-game junkie, the Fighting Commander's slick, black design; multicolored face buttons; and wireless functionality make it a great add-on to Nintendo's retro console.
Credit: Hori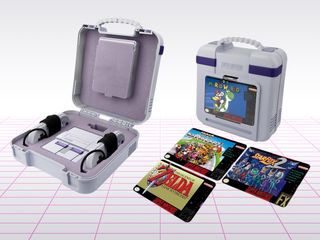 PDP Deluxe Carrying Case
PDP's SNES Classic Deluxe Carrying Case is almost as charming and nostalgic as the Super Nintendo itself. This hard plastic case sports the same white-and-purple color scheme as Nintendo's retro system, and provides plenty of padded storage space for the console, two controllers and the system's cables. But the real kicker is the set of interchangeable faceplates, which let you deck out the front of the case with box art from classics such as Super Mario World, The Legend of Zelda: A Link to the Past and F-Zero.
Credit: PDP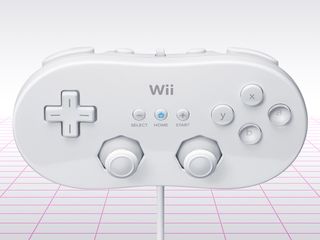 Wii Classic Controller
If you still have your Wii Classic Controller or Classic Controller Pro lying around (or manage to track one down), they work just fine with the SNES Classic. Their cables are kind of short, but unlike the stock SNES game pads, they feature home buttons for easily getting back to the main menu. The Classic Controller Pro is a particularly good choice for folks who want to experience the SNES games on a more ergonomic, modern-feeling pad.
The only downside is that these Wii accessories are kind of hard to track down. There are tons of cheap and somewhat popular knockoffs available on Amazon, but be sure to dig through the user reviews before you drop your cash on one.
Credit: Nintendo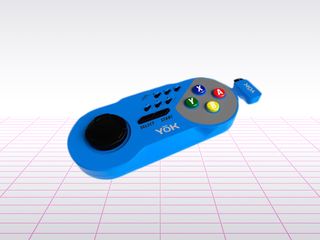 SNES YoK Wireless Controller
The Yok Wireless Controller isn't the only wireless game pad for the SNES Classic, but it's definitely the most colorful. This controller comes in vibrant red and blue variations, both of which feature multicolored face buttons and Turbo functionality that you can toggle on a button-by-button basis. The Yok also stands out by offering an analog button that you can place on top of the D pad, which aims to offer a more precise and modern control option for the SNES' old-school games.
Credit: YoK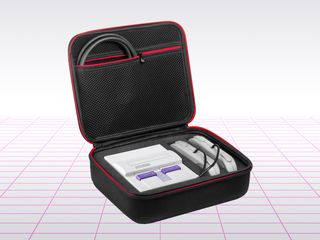 Younick Hard Travel Carrying Case
If you want a more subtle means of transporting your SNES Classic around, the Younick Hard Travel Carrying Case is worth checking out. This simple black case features removable foam cutouts that hold the system and controllers in place, while its inner mesh pocket provides an easy means of storing your cables. The case's sturdy ethylene-vinyl-acetate (EVA) construction should keep it safe from any accidental bumps or drops.
Credit: Younick