6 Ways LG G6 Beats the Galaxy S8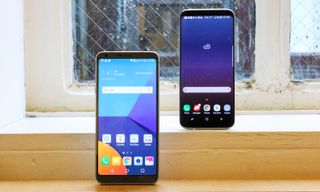 LG Has a Winner
With its jaw-dropping Infinity Display and new Bixby assistant, Samsung's Galaxy S8 is getting a lot of buzz, but it's far from the only compelling Android handset. The LG G6 also gives you a big screen in a one-hand-friendly design, and it offers some features the S8 lacks. Here's where the G6 surpasses Samsung's flagship. And be sure to check out our in-depth face-off between the two phones.
Photo credit: Shaun Lucas/Tom's Guide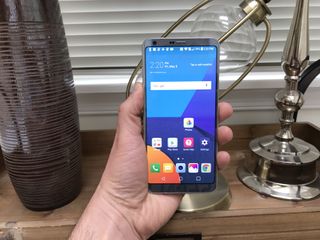 Sized just right
While the Galaxy S8 has a sexier curved 5.8-inch screen, the design almost feels too narrow in your hand. Samsung's phone measures 2.7 inches across, compared with 2.83 inches wide for the LG G6, which has a 5.7-inch display. The difference is most noticeable when you type; the S8 feels cramped as you peck away, while typing on the G6 with two thumbs feels more natural.
Photo credit: Mark Spoonauer/Tom's Guide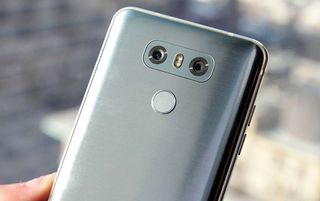 The fingerprint sensor is in the right place
Both the Galaxy S8 and LG G6 have fingerprint sensors on the back of their designs, but LG put its sensor in a much better place. The G6's reader is beneath the camera and centered, while the one on the S8 is right next to the camera, which feels awkward. To be fair, the S8 lets you log in via face and iris recognition, too, but if you prefer to use your fingerprint to unlock your phone, the G6 feels more natural.
Photo credit: Sam Rutherford/Tom's Guide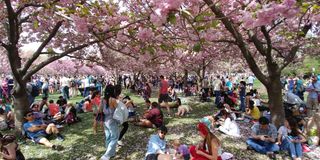 Dual cameras for awesome wide-angle shots
If you like to shoot stunning outdoor photos, you'll really appreciate the dual 13-megapixel cameras on the LG G6. The 125-degree wide-angle lens lets you snap compelling shots of wide open spaces that the Galaxy S8 just can't do with its single rear camera. The G6 also includes a fun Square mode that lets you capture four shots in a single image for social sharing or easily compose photos with one subject on top and something else on the bottom.
Photo credit: Sam Rutherford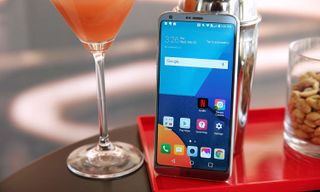 The G6 is cheaper
Pricing varies by carrier, but the LG G6 is generally less expensive than the Galaxy S8 — in some cases much cheaper. For instance, as of this writing you can get the G6 for just $500 on T-Mobile, compared with $750 for the S8. That's the difference between $20 down and $20 per month versus $30 down and $30 per month. Over on Verizon, the G6 will run you $672 (or $28 per month), compared with $756 (or $31 per month) for the S8.
Photo credit: Sam Rutherford/Tom's Guide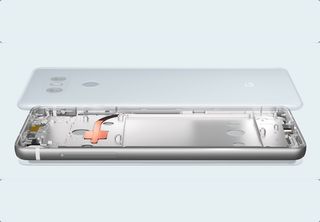 More durable
Thanks to their water resistance, both the G6 and S8 can shrug off the rain or even a shower, and they can even be submerged. However, only the G6 has passed 14 military-standard-810G tests for durability, which means it should better survive a tumble. Samsung doesn't make any such claims for the Galaxy S8, and it hasn't fared that well on drop tests.Illustration credit: LG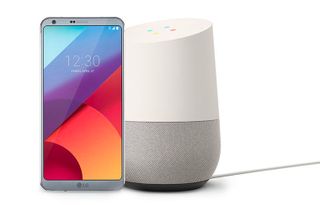 Free Google Home (for limited time)
You don't have long to act on this one, but you can get a free Google Home (a $129 value) when you buy the LG G6. AT&T, T-Mobile and Verizon are offering this freebie until May 7, while Sprint's deadline is May 11. With this smart speaker, you can get answers quickly to various questions, control these smart-home devices, queue up music and videos and more.
Credit: LG