All The Big PC Exclusives to Play in 2017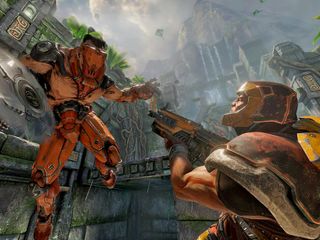 PC-exclusive games for 2017
Multiplatform games have become increasingly common, with console and PC libraries often overlapping. However, some of the biggest games of 2017 are only on PC, which is the only place you'll enjoy the highest-end graphics and freedom to play with mouse and keyboard or controller.
This year's big exclusives include massive multiplayer shooters like PlayerUnknown's Battlegrounds, light-hearted platformers like A Hat in Time, and macabre horror puzzle games like the mysterious Scorn Part 1. Who said exclusives are dead?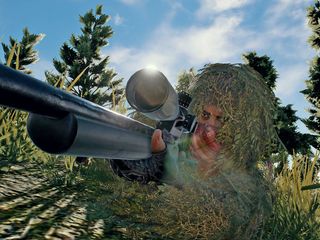 PlayerUnknown's Battlegrounds (March 23)
From one of the makers of DayZ comes PlayerUnknown's Battlegrounds: a new stand-alone game all about survival. 100 players airdrop onto a wide-open countryside in this multiplayer-only shooter. Players can go solo, with a friend, or with a team as they loot abandoned houses for the weapons and equipment necessary to survive against other players.
Confrontation is assured on this large map as a slowly constricting circle of toxic gas ensnares players into a smaller and smaller playspace.
Credit: Bluehole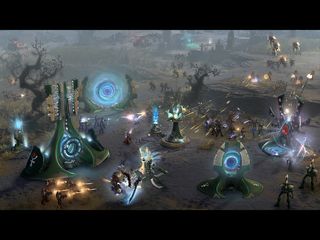 Warhammer 40,000: Dawn of War III (April 27)
The third entry in the Dawn of War series sees the return of the popular real-time strategy series. Players will control one of three factions vying for a super-powerful weapon — the Blood Raven Space Marines, the Eldar or the Orks.
Gameplay has reintroduced base-building and micromanaging elements missing from Dawn of War II, as well as other micromanagement abilities the previous game had stripped out. A single-player campaign as well as multiplayer modes will be present, this time with the objective of destroying the core situated in your opponent's base.
Credit: Sega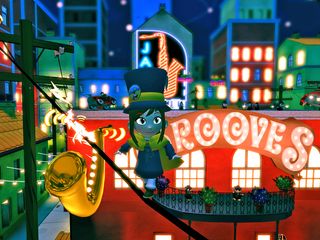 A Hat in Time (2017)
You play as Hat Kid in this cute cell-shaded collect-a-thon platformer. As one of the earlier Kickstarter successes, A Hat in Time looks to rekindle the old 3D platformer genre that had once been burnt out by games like Donkey Kong 64.
You'll explore and revisit large colorful game worlds on a quest to restore time from an evil mafia boss who stole your Time Pieces. The majority of the gameplay seems to focus on exploration and platforming, but combat also plays a role as you expand your abilities by fighting enemies.
Credit: Gears for Breakfast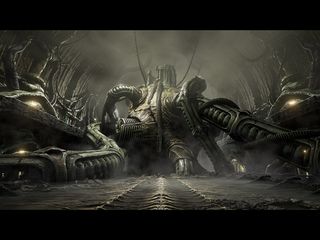 Scorn Part 1 (2017)
After several years of a troubled Kickstarter campaign, Ebb Games' Scorn Part 1 is finally scheduled to launch in 2017. The game is a disturbing first-person-horror/puzzle title, the first of two planned installments, with visuals reminiscent of an H. R. Giger painting.
Scorn provides no explanation or backstory, instead leaving players unguided to explore the nightmarish world, solve puzzles and occasionally fight off monsters. The developers said they wish to leave much of the game up to interpretation, so expect a very surreal experience.
Credit: Ebb Software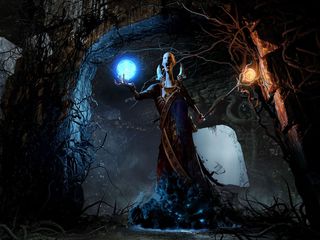 The Bard's Tale IV (2017)
inExile Entertainment, responsible for old PC revivals Wasteland 2 and Torment: Tides of Numenera, will bring back The Bard's Tale series with The Bard's Tale IV later this year. In keeping with the gameplay of the original games, you'll explore a high fantasy world in first-person. Combat takes place in a turn-based fashion with enemy- and party-member positioning being a key element of success.
Players will travel a world derived from Scottish folklore, exploring mazes and dungeons in the lush word of Caith.
Credit: inXile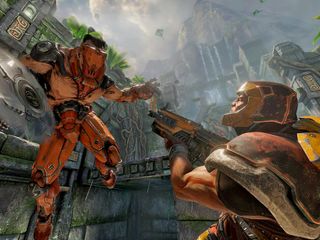 Quake Champions (2017)
Like many other dormant gaming subgenres, the Arena Shooter is poised to make a comeback in 2017, and Quake Champions will be a strong part of it. As a first-person shooter with a direct heritage to the old Quake Arena PC games, Quake Champions looks to replicate the kind of superfast shooter action only possible on a keyboard and mouse.
Players will wield rocket launchers, beam cannons and other classic weapons as they sprint and jump across tightly designed maps filled with weapon pickups and temporary buffs. Classic deathmatch modes had their start in games like this, and Quake Champions seeks to make a new home for anyone looking to relive that experience.
Credit: Bethesda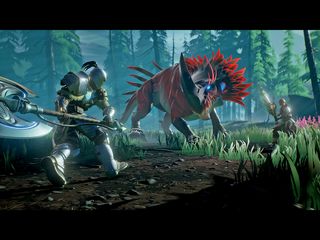 Dauntless (2017; free to play)
Dauntless is a free-to-play co-op game that takes equal parts inspiration from Monster Hunter and Dark Souls, and will be releasing later this year. Players work alone or in a party of up to four to hunt down giant beasts in a colorful and stylized fantasy world.
The game has elements of massively multiplayer online titles, as players can form guilds and party up for extremely difficult endgame content. However, the main campaign is designed to be beatable in single-player.
Credit: Phoenix Labs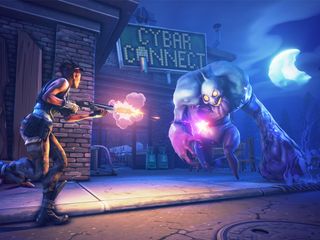 Fortnite (2017)
Fortnite is a class-based third-person shooter where a team of online players work to build up a base during the day and defend it at night from waves of enemy monsters. The game takes a cartoonish approach to world design, looking like a contemporary take on Team Fortress 2.
Fortnite is purely cooperative -- each player will need to find his or her role in defending and building the base, collecting materials and loot from the surrounding world and enemies. The game world is randomized each match, and, as the title would imply, you have 14 days to survive increasingly powerful waves of monsters.
Credit: Epic Games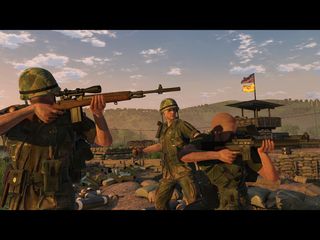 Rising Storm 2: Vietnam (2017)
Rising Storm 2: Vietnam will release later this year as a multiplayer-only first-person shooter based on the realistic military combat seen in the Red Orchestra series developed by the same studio.
Players will choose a faction, either the North Vietnamese military or the United States military. Each group will have access to its own resources and equipment. Matches will feature 64 players, although computer-controlled allies and opponents can be substituted when playing alone.
Credit: Tripwire Interactive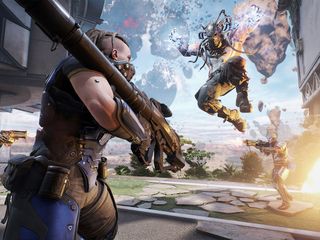 LawBreakers
Cliff Bleszinski, the creator of Unreal Tournament and Gears of War, debuts his next game later this year. LawBreakers is a class-based online first-person shooter with an emphasis on gravity manipulation and distortion. The game will feature various multiplayer objective-based modes on maps that feature modifiers that change how high you can jump and how fast you fall.
Many of the playable characters have abilities that let them hover, grapple or otherwise zip around the game world, further emphasizing aerial combat. Similarities to Overwatch are easy to make, but LawBreakers seeks to set itself apart with its unique maps and Arena Shooter pedigree.
Credit: Boss Key Productions