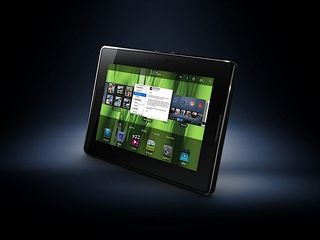 User interface design specialists The Astonishing Tribe helped shape the early look of the Android mobile OS that's taking the handset market by storm. Now those same resources will be working exclusively on BlackBerry products.
Research in Motion today said that it has acquired The Astonishing Tribe and that it will be working on BlackBerry and PlayBook products.
"Today we are pleased to confirm plans for The Astonishing Tribe (TAT) team to join Research In Motion (RIM). We're excited that the TAT team will be joining RIM and bringing their talent to the BlackBerry PlayBook and smartphone platforms," wrote David Yach, Chief Technology Officer at RIM. "For those who don't know, TAT is renowned for their innovative mobile user interface (UI) designs and has a long history of working with mobile and embedded technology. TAT focuses on delivering great user experiences, from a design, technology, and usability perspective. Their design technology is used today in a variety of industries including the consumer electronics and automotive sectors."
Aside from Android, check out some of TAT's sample work from its website.