The best Hulu movies and TV shows are here to fill your summer entertainment needs, while social distancing and pandemic closures continue. With Hulu's vast library, hours of binge-watching pleasure await. Stream everything from laugh-out-loud comedies to prestige dramas to reality TV guilty pleasures. 
Hulu is one of the best streaming services thanks to an impressive vault of award-winning originals, complete runs of popular TV shows and classic and recent film hits.  There really is something for everyone.
One of Hulu's best features is FX on Hulu, which includes past shows (like Justified, The Shield and Terriers) as well as next-day episodes of current FX series (i.e. American Horror Story and It's Always Sunny in Philadelphia). FX on Hulu also brings exclusive series to Hulu subscribers (meaning, they won't air on FX), like the recent Mrs. America.
There's so much to watch in the Hulu collection that it's almost impossible to scroll through it all. That's why we've compiled a list of the best Hulu movies and shows to help you find something good to watch. We've also highlighted some programming that's new this month, as well as some that's about to leave the service. Movies and TV don't stick around on Hulu forever, so watch your favorites while you can.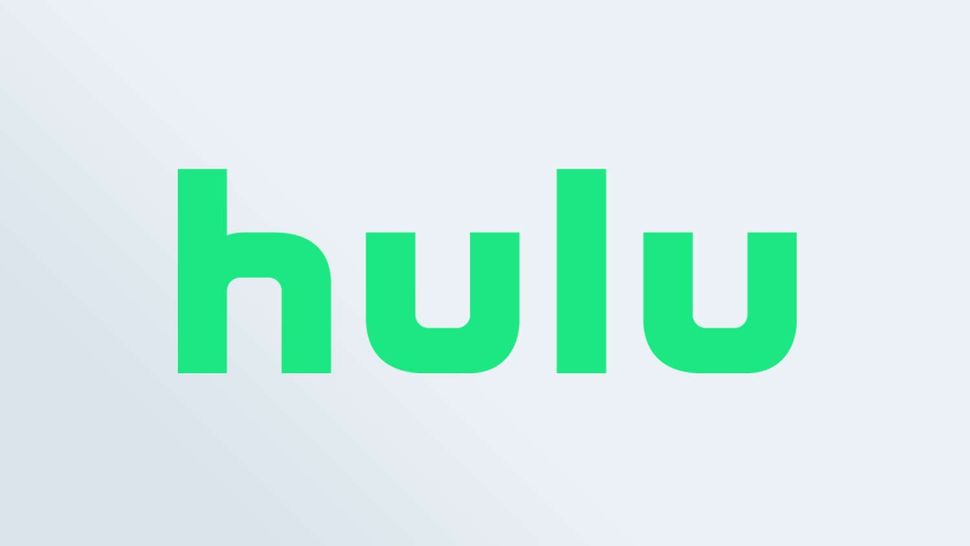 Hulu plans start at just $5.99 per month. For that, you can access to a ton of great shows and movies, plus next-day airings of current TV shows and library content from FX. Hulu also offers acclaimed original shows including The Handmaid's Tale, Ramy, Little Fires Everywhere, High Fidelity, Shrill, PEN15, Casual and more.View Deal
New on Hulu: July 2020
Palm Springs (movie)
Starts streaming Friday, July 10 at 12:01 a.m.
If Groundhog's Day had put both Bill Murray and Andie Macdowell through reliving the same day over and over again, you'd get Palm Springs. The romantic comedy stars Andy Samberg and Cristin Milioti as a pair of wedding guests who find themselves waking up on the same morning — seemingly an infinite number of times. Unable to escape the venue or each other, they start to engage in increasingly outlandish behavior. Having seen Groundhog's Day, we have a feeling about where this is all going, but Samberg and Milioti look like they have such great chemistry, we don't care if it the story is somewhat predictable.
Add to your Hulu watch list
We Are Freestyle Love Supreme (documentary)
Starts streaming Friday, July 17 at 12:01 a.m.
Years before Lin-Manuel Miranda took his shot with Hamilton (and created one of the most successful and acclaimed Broadway musicals ever), he co-founded the rap improv group Freestyle Love Supreme with Thomas Kail and Anthony Veneziale. This documentary from Andrew Fried chronicles their 15-year history, from the summer of 2005 when the group beatboxed on the streets to last year's triumphant reunion shows in New York City. It's an inspiring, uplifting tale of how far talent, grit and hard work can take you.
Add to your Hulu watch list
Here are more highlights from what's new on Hulu this month:
90 Day Fiance: Before the 90 Days: Complete Season 3 (July 1)
90 Day Fiance: The Other Way: Complete Season 1 (July 1)
A Mighty Wind (July 1)
The Color Purple (July 1)
March of the Penguins (July 1)
The Trip trilogy (July 1)
West Side Story (July 1)
Into the Dark: The Current Occupant (July 17)
Leaving Hulu this month
These great titles are expiring on Hulu in July 2020 so be sure to check them out before they're gone.
The Dark Knight - July 31 (Watch now)
The Graduate - July 31 (Watch now)
Thelma & Louise - July 31 (Watch now)
Best Hulu movies
The Lodge
Family vacations have never been this bad. 2019 horror movie The Lodge sees a family that's still in mourning go upstate around the holidays, and while dad's got plans to propose to his girlfriend Grace, his kids are still blaming her and him for their mother's death. Things get supernatural quickly, as the kids have dug into Grace's troubled past, as she was raised in a cult where everyone (but her) died. The film delves into gaslighting and cabin fever, so while it might be a little on the nose for some, others will enjoy its spooky insanity. For fans of Hereditary and Midsommar, The Lodge does well-shot suspense well, with minimal jump scares and focuses on personal trauma. Watch now
Parasite
The surprise Best Picture Oscar winner — to everyone's delight — comes from genius Korean director Bong Joon-Ho (now an Oscar winner himself). The film defies categorization; it's a mix of thriller, horror, comedy and melodrama. It is a taut, intricately-plotted tale full of twists and turns, and on top of that, is an affecting allegory about the rich and the poor and how we're all connected as human beings in the end. Parasite's excellent cast didn't get the Oscar love they should've but they did get both a standing ovation and the Best Ensemble prize at the Screen Actors Guild Awards. The appreciation for this movie runs wide and deep, and if you haven't seen it yet, now's your chance to join the fan club. Watch now
Sorry to Bother You
Sorry to Bother You has a solid premise: Cassius Green (Lakeith Stanfield) works as a telemarketer for a company called RegalView. The only trouble is that he can't make any sales — until he discovers that he can use a "white voice" (David Cross, of course) to engender trust in his middle-class customers. But as the movie progresses, it turns out that RegalView is in bed with some very, very weird companies. From there, Green enters a world of drugs, genetic engineering and voluntary-ish indentured servitude, and even the best-laid plans to get the world back to normal might not go far enough. Watch now
Portrait of a Lady on Fire 
This captivating, moving, passionate love story has as many layers as the paintings made by young artist Marianne (Noémie Merlant) of her subject, Héloïse (Adèle Haenel). At the end of the 18th century, Marianne is commissioned by Héloïse's mother to paint a portrait of her daughter, to send to her prospective husband in Milan. Héloïse refuses to be painted, because she doesn't want to get married. Marianne slowly earns Héloïse's trust and the two form a deep bond that turns romantic. But as Marianne gets close to finishing the portrait, what does the future hold for the couple? Watch now
Booksmart
Olivia Wilde's coming-of-age comedy is as funny as it is whip-smart. And it's got a ton of heart. Beanie Feldstein and Kaitlyn Dever star as two high school seniors on the cusp of graduating. The best friends decide to let loose for one night and attend a big party with their classmates, but things go comically awry and many hijinks ensue. Watch now
Best Hulu TV shows
Taste the Nation With Padma Lakshmi (original series)
The Top Chef host and cookbook author (and very entertaining quarantine chef) travels around America to taste diverse foods and cuisines across the country, exploring how immigrant groups have shaped what American food is today. Lakshmi visits a new city in each of the 10 half-hour episodes, with El Paso her first stop. In each town, she focuses on one particular dish and its history, whether it's a family recipe passed down through generations or street food. At one point, she even tries eating a rodent! (None for us, thanks.) "This is the real America," Lakshmi says. Watch now
Love, Victor (original series)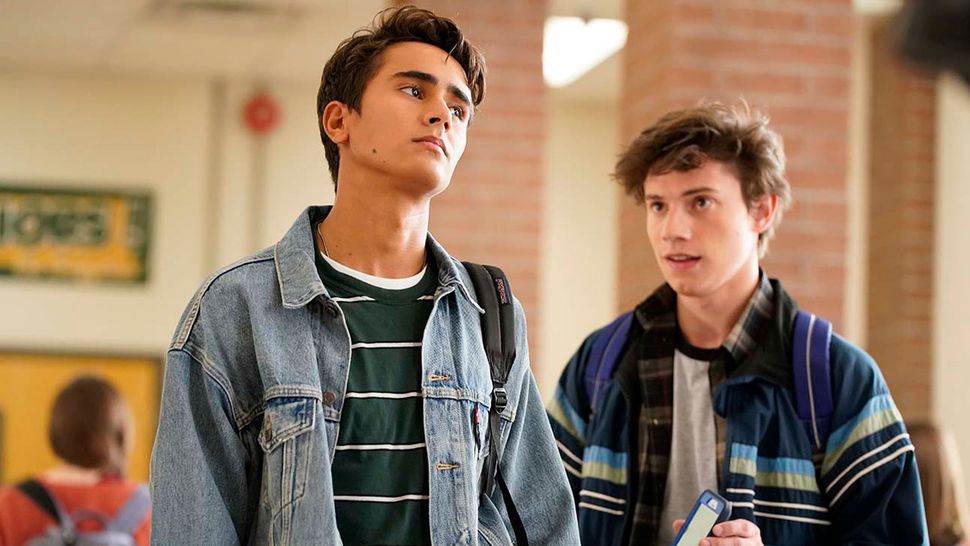 The acclaimed, groundbreaking 2018 film Love, Simon inspires this spinoff/sequel, which follows Victor (Michael Cimino), a new student at Creekwood High School. While adjusts to his new town and community, Victor is also undertaking his own journey of self-discovery as he struggles with his sexual orientation. For help and support, he reaches out to Simon (Nick Robinson, returning as narrator). Love, Victor is the kind of sweet, moving, realistic teen drama that any streaming service would love to have. Disney Plus, however, punted it to Hulu. Fine by us — Hulu is a great home for content geared to all ages. Watch now
Ramy
The acclaimed comedy surprised many people when star/creator Ramy Youssef won the Golden Globe for Best Comedy Actor, though the trophy was entirely deserved. Now, the show returns for a second season to continue following young Muslim man Ramy Hassan (Ramy Youssef) on his spiritual journey, as he grapples with a deeper commitment to his faith while still living as a modern American. Expect more nuanced perspectives on current issues, as well as interesting developments in Ramy's romantic life. Plus, the new season will feature a very special guest star: two-time Oscar winner Mahershala Ali. Watch now
Little Fires Everywhere
Powerhouse actresses Reese Witherspoon and Kerry Washington team up for this limited series adaptation of Celeste Ng's bestselling novel, which follows two families with very different backgrounds. Elena Richardson (Witherspoon) is a rich suburban mom with a picture-perfect family. She upends all of their lives by offering the mysterious new woman in town, Mia (Washington), a job as a maid after seeing that Mia and her daughter seem to be living out of a car. The story explores the weight of secrets, the nature of art and identity, the ferocious pull of motherhood – and the danger in believing that following the rules can avert disaster. Watch now
More of the best shows on Hulu right now
The Handmaid's Tale (2017-Present)
Based on Margaret Atwood's science-fiction novel of the same name, The Handmaid's Tale gives voice to fears felt by women all over the Western world. The show envisions a future in which the United States has become a patriarchal theocracy, and most women have lost the ability to bear children. Fertile "handmaids" are forced to birth babies for wealthy couples. Offred (Elisabeth Moss) is one such handmaid, who eventually finds small ways to rebel against her position, even though she risks her life by doing so. The TV series has now gone past where the book ended, for readers who were curious about what happens next. Watch now
Castle Rock (2018-Present)
Stephen King adaptations are a dime a dozen, but completely original tales using King's mythos as a springboard? Those are a little rarer. Castle Rock is a love letter to King's connected universe of stories, as well as a thoroughly decent horror yarn in its own right. The series takes place in the town of Castle Rock, Maine, which featured prominently in works like The Dead Zone, Cujo and The Body. André Holland plays Henry Matthew Deaver: an attorney called back to his hometown of Castle Rock under mysterious circumstances. Murders and supernatural thrills ensue, with a story that touches on other dimensions and intersecting realities. Watch now
Rick and Morty (2013-Present)
Part sci-fi romp, part family drama and part Lovecraftian horror, Rick and Morty isn't quite like anything else on TV. This animated comedy follows Rick, a dimension-hopping mad scientist, and Morty, his dimwitted teenage grandson, as they get themselves into trouble all around the multiverse. With joke-a-minute pacing and lots of colorful aliens to see, Rick and Morty is easy to sit down and binge. But when the three-dimensional characters start grappling with issues like mortality, individuality and existential freedom, it can get surprisingly deep, too. Few shows pull off the balance between the sublime and the ridiculous so well, all while exploring big ideas. Watch now
PEN15 (2019-Present)
This is a contender for weirdest comedy on television. PEN15 will make you laugh, cry and cringe as it takes you back to the messy, awkward days of teenagerhood. Maya Erskine and Anna Konkle play 13-year-old versions of themselves in the year 2000, navigating bad haircuts, unrequited crushes, hallway bullies and the neverending quest to be cool. The show sends up the juvenile humor and dumb references of kids that age (the title itself is a joke spelling of penis), and deftly balances the stew of emotions that every teen experiences. Watch now
Seinfeld (1989-1998)
Seinfeld may be a show about nothing, but nothing is a surprisingly rich topic to plumb. Jerry (Jerry Seinfeld) and his clueless friends Kramer (Michael Richards), George (Jason Alexander) and Elaine (Julia Louis-Dreyfus) are four average thirty-somethings in New York City, who act on every stupid desire they experience, and never have to grapple with the consequences of their actions. Along the way, they face down a Soup Nazi, get lost in a parking garage, pretend to be wealthy industrialists and celebrate the made-up holiday Festivus. If you've ever had a bad idea, Jerry and the gang have probably tried to make it a reality. Watch now
The Great (original series)
The period comedy genre doesn't have a lot of entrants, but here comes a new one about Catherine the Great, Russia's longest reigning female ruler. Elle Fanning stars as Catherine, who starts out as an idealistic, romantic young girl engaged to marry the mercurial Emperor Peter III (Nicholas Hoult). When she arrives at court, she finds a dangerous, depraved world and resolves to fix it. All she has to do is kill her husband, battle the the church, outsmart the military and get the nobles on board. Watch now