The best wireless headphones can give you the comfort and sound quality you need, without any of those pesky wires. And whether you're at the gym, walking down the street or simply sitting at home, you'd be surprised how liberating it can be to not have a cable getting in the way.
Switching from wired to wireless does change some dynamics: you'll need to start thinking about battery life, and not all Bluetooth connections are equally stable. However, you won't have to worry if you stick to the headphones in this list, as we've tested them all for sound quality, ease of use and general reliance. Read on to find out which are the best wireless headphones on sale today.
What are the best wireless headphones?
At the top of our list is the Sony WH-1000XM4, which also happens to be the top pick on our best noise-cancelling headphones roundup. These wireless cans produce category-leading sound that can be personalized through the Sony Headphones Connect app, which also grants access to a variety of other cool features that enhance the listening experience. Active noise cancellation is top tier, and several connectivity options allow for seamless pairing between devices.
In the number 2 spot is the Bose 700. Bose updated its adaptive mic system to deliver champion ANC that can be adjusted across 11 different levels via mobile app. The improvements in ANC circuitry also boost sound and call quality, giving these noise-cancellers phenomenal all-around performance.
Next up is the Apple AirPods Pro, which has dominated the wireless earbuds category with surprisingly good noise cancelation. Newer features like the pinch-gesture controls and hands-free "Hey Siri" support make operating these pearly danglers a breeze, while series hallmarks such as the 24-hour charging case and instant iOS connectivity remain intact. Similarly well-featured is the Apple AirPods Pro, Cupertino's expensive yet highly successful first attempt at a pair of over-ear, active noise-cancelling headphones.
The best wireless headphones right now
The Sony WH-1000XM4 stands as the best wireless headphones available. Sony's boomy and spacious soundstage is at the forefront, reproducing a full range of frequencies, so you can feel every low, mid, and high that blasts out of the 40mm drivers. You have the luxury of fine-tuning sound to your hearing by adjusting the EQ or selecting from a variety of presets in the Sony Headphones app, which has more cool features that extended functionality. If noise cancellation is what you really seek, the WH-1000XM4 is the closest you'll get to elite ANC next to the Bose 700. Also, the connectivity options (Bluetooth 5.0, NFC, multipoint technology) and touch controls all operate smoothly.
Not much has changed regarding design, and that's fine since the headphones still look sharp, though we wish the call quality would have been fixed.
Read our full Sony WH-1000XM4 review.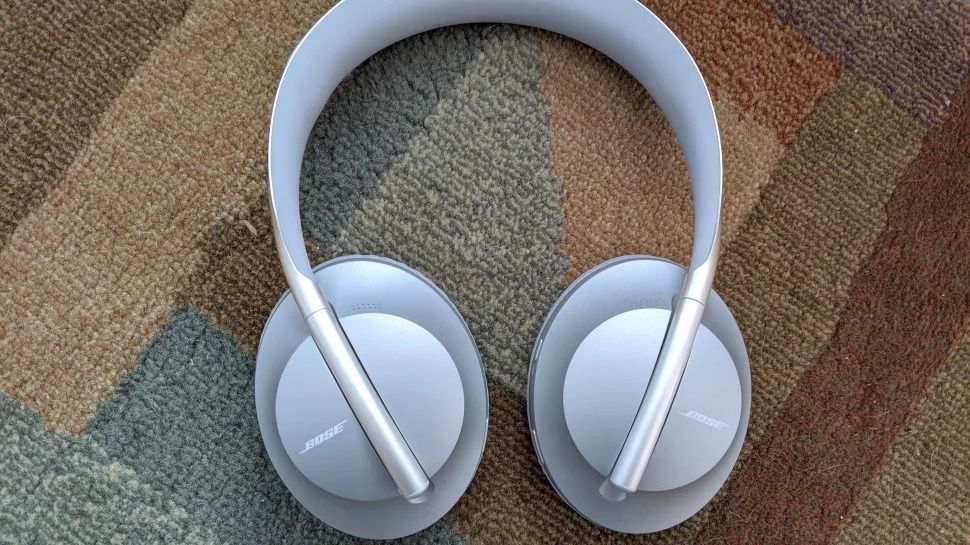 These aren't your daddy's Bose. The Bose 700 headphones have raised the bar for active noise cancelling headphones, effectively silencing outside noise while simultaneously allowing you to clearly be heard when talking to someone on the phone or cueing up a digital assistant. The 700s don't skimp on audio quality either, offering clean, balanced sound with some impressive, intuitive tech flourishes.
Right now, it's the only model engineered with 11 levels of noise cancellation to keep things quiet without adding distortion to your music, and the Full Transparency mode is similarly impressive. Battery life is standard at 20 hours, though you can spend extra on the travel charging case that holds 40 extra hours of playtime and protects the cans in style. Anyone looking to upgrade their work-from-home headphones may also want to look at the Bose 700 UC, a new version that maintains the excellent mic performance of the original and is programmed to work with third-party cloud services like Microsoft Teams, Google Hangouts Meet, and Zoom to enhance virtual collaborations.
Read our full Bose Noise Cancelling Headphones 700 review.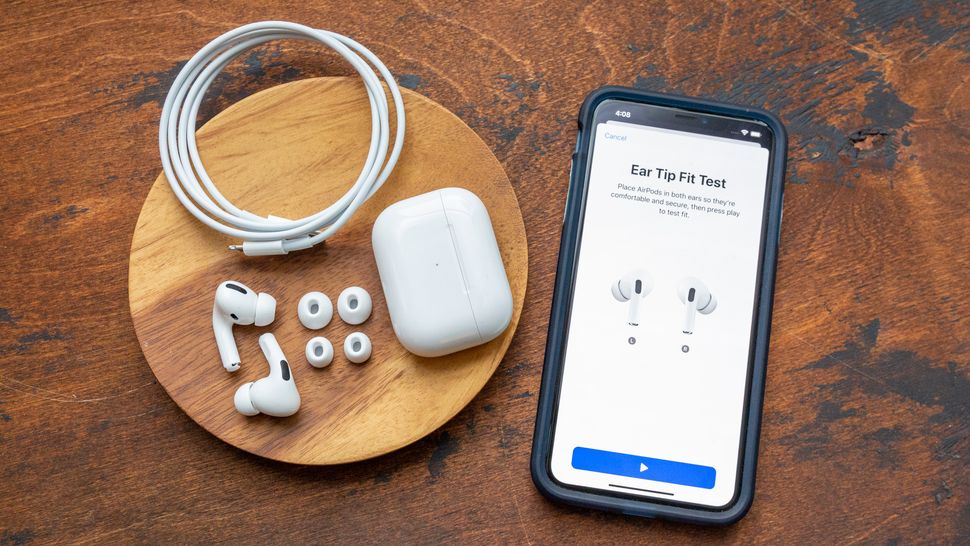 Apple's noise-cancelling wireless earbuds have definitely lived up to their hype. Headlining its feature set is active noise cancellation, which is surprisingly effective for hushing rowdy commuters and minimizing background noises during phone calls. The addition of ear tips makes a world of difference for both in-ear stability and sound quality; the tips produce a safe, tight seal that allows music to sound fuller. Apple also developed an adaptive EQ that automatically tunes the low and mid frequencies to your ear shape. Adding to its audio capabilities, Apple released the iOS 14 update that introduces two new features: auto-switching between Apple devices and spatial audio to create a 3D-dimension soundscape.
Hands? That's so passé. Thanks to Apple's H1 chip, the AirPods Pro are packing even more hands-free Siri integration. Plus, you get the near-instant pairing and stable connections we've come to expect from an Apple audio product. And with the new Force Sensors embedded in the redesigned stems, you may never need to touch your smartphone ever again.
See our full Apple AirPods Pro review.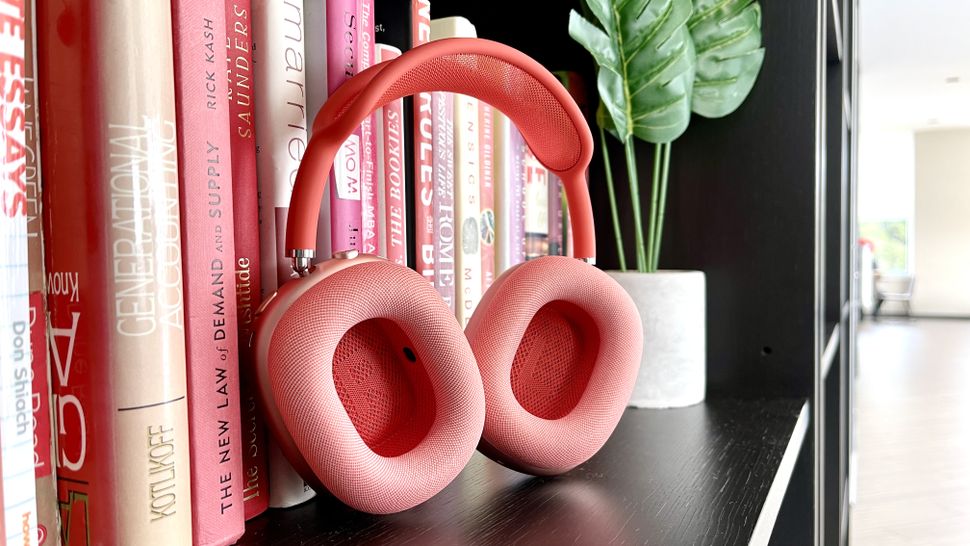 The dinky AirPods Pro are a much more cost-effective route into Apple headphones, considering the AirPods Max cost a widowmaking $549. Still, you get what you pay for, and on a purely technical level, Apple's first over-ear cans are absolute fantastic.
There's active noise cancelling, which works about as well as the best on the market. There's Spatial Audio, which creates a striking surround sound effect as you move your head. There's a impeccable build quality, the comfy memory foam earcup padding, the healthy battery life – the list goes on. It's worth noting that if you ever want to switch to wired listening you'll need to buy a separate $35 Lightning cable, but on Bluetooth alone these headphones are an excellent iOS companion.
Read our full Apple AirPods Max review.
The Sennheiser CX 400BT occupy an enticing space between low-quality budget headphones and scarily expensive premium earbuds. They take the best of both: affordable yet capable of some wonderfully fine-tuned audio output, these are earbuds you won't want to take out. Especially as they're so comfortable.
It's worth noting that you don't get ANC, or any kind of water resistance or sweat proofing, so they're not absolutely perfect for long-distance travelling or wearing to gym. But as general purpose earbuds, they're great value.
Read our full Sennheiser CX 400BT review.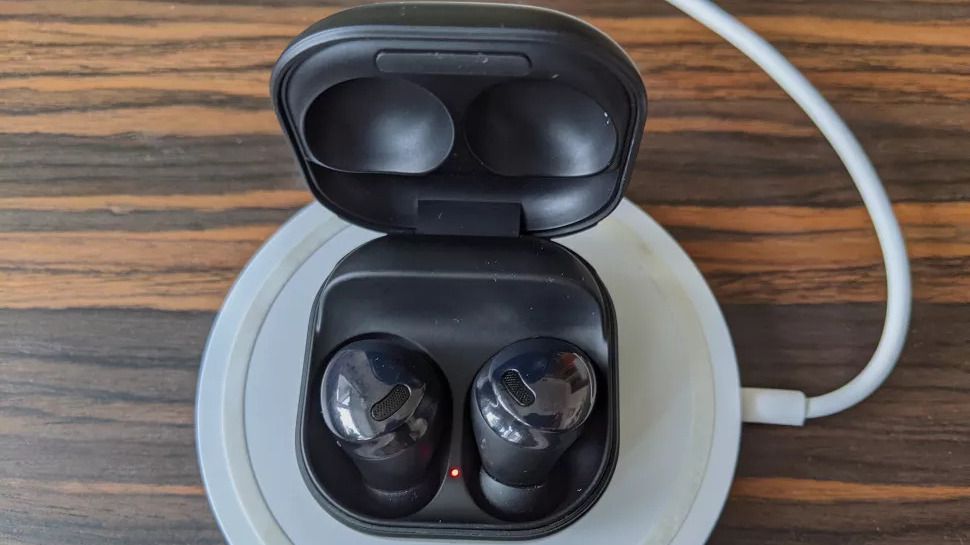 The Samsung Galaxy Buds Pro partly exist to tempt you into buying a Galaxy smartphone: only recent Samsung handsets running OneUI 3.1 can access the Galaxy Buds Pro's most interesting features, like its 360 Audio surround sound.
That said, there's plenty to enjoy here even if you haven't bought into the Galaxy ecosystem. Sound quality and ANC are both noticeably better than on the previous Galaxy Buds Live, and this is the first pair of Samsung earbuds to come with full, IPX7-certified waterproofing. Battery life could be better, but is no worse than that of the AirPods Pro, and these cost less unless you catch Apple's buds on sale.
Read our full Samsung Galaxy Buds Pro review.
Sound quality starts off a little boomy but you can either use the handy custom EQ controls to balance out the bass, or employ the clever HearID feature. This gives you a short hearing test and tailors the output to your results, another surprisingly high-end feature to find on such affordable earbuds
The Anker Soundcore Liberty Air 2 Pro might look drab, but as a low-cost route in active noise-cancelling earbuds, they're hard to beat. For one, unlike with a lot of other cheap ANC buds, the cancellation effect works quite well — and you can swap between Indoor, Outdoor and Transport modes to best suit your surroundings.
Read our full Anker Soundcore Liberty Air 2 Pro review.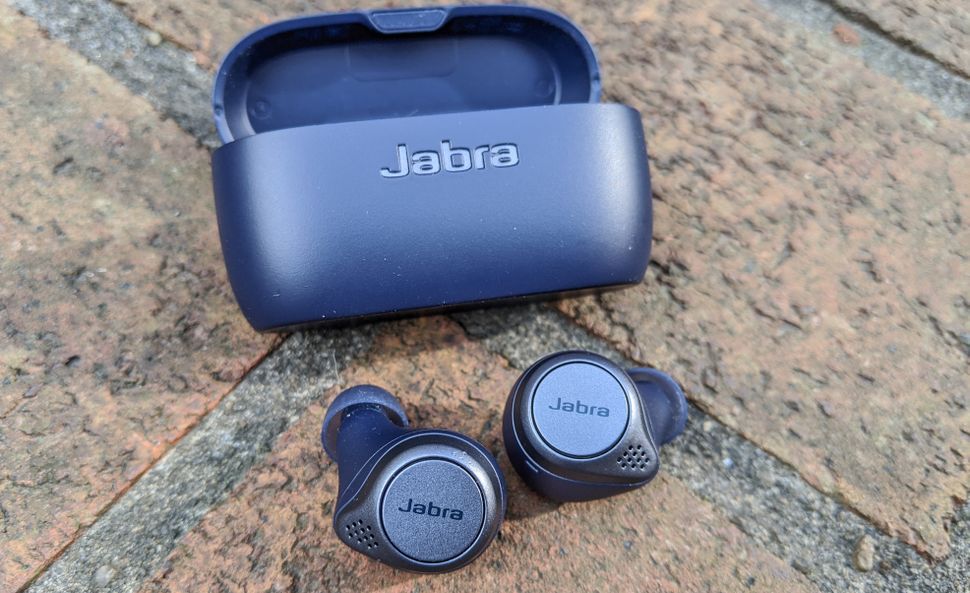 If you're looking for a pair of truly wireless earbuds that offers the right balance of personalized comfort, sound, and sporty features, then add the Jabra Elite Active 75t to your shopping cart. Design-wise, they're 22% smaller than their predecessor, the critically acclaimed Elite Active 65t, and more rugged. Jabra also added IP57 certification to make them fully waterproof in up to 1 meter of water.
Audio is another hallmark of the Elite Active 75t, delivering detailed and vibrant sound that gives music a lively presence. With the buds operating on Bluetooth 5.0 technology, they consume less power, so that you get more use out of them when fully charged. Users can also pair to two devices simultaneously and hear music wirelessly from a lengthy distance (est. 35 feet). And just when you thought it wasn't possible, Jabra released an over-the-air ANC update for free that brings active noise cancellation to both the Elite Active 75t and Elite 75t. The results are silently impressive.
Read our full Jabra Elite Active 75t review.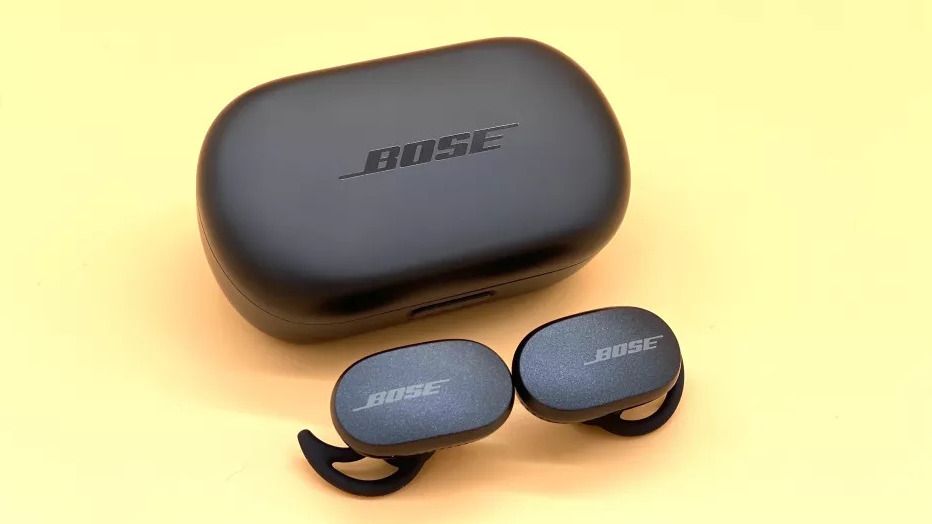 A new true wireless ANC king has emerged in the form of the Bose QuietComfort Earbuds. The brand's latest flagship earbuds boast the best noise cancellation in the category, nearly matching the performance of its over-ear counterpart, the Bose 700, and minimizing ambient sound at an extremely high level. You can adjust ANC on the Bose Connect app, as well as enable the Transparency mode, which blends with noise cancellation to offer the best of both worlds, while keeping music on in the background. Sound is dynamic and rich, giving listeners a full sonic taste of recordings. The only thing more impressive than the noise cancellation is the call quality, as the buds produce loud and crisp conversations, even in the loudest settings.
If only battery life was better managed, as there is no way to disable both ANC and transparency modes at the same time, which strongly affects the QuietComfort Earbuds' middling playtime. The charging case also doesn't get you much compared to the AirPods Pro's case.
Read our full Bose QuietComfort Earbuds review.
Fun-sounding, ANC-equipped headphones for less than $150? Yes please. The Urbanista Miami is not the most advanced pair of over-ears, and the fit could stand to be a little looser, but it's very much a bargain. Especially when you remember the AirPods Max cost more than three times as much.
Even so, the Miami never feels as cheap as it is. The headband and earcups are made from aluminium, the stylish is elegant and modern, and battery life is exception. Urbanista quotes up to 40 hours of playback with ANC enabled; in our testing, we reached that mark with time to spare.
Read our full Urbanista Miami review.
How to choose the best wireless headphones for you
The most important thing to look for in the best wireless headphones is battery life. Most devices have an expected battery life, or the number of hours the company says the device can last on a charge. Most wireless earbuds are rated for 5 to 8 hours, while Bluetooth headphones can last about 25 hours or higher.
Another important factor is design — depending on how you like to wear them, you may want to go with on-ear, over-ear or in-ear wireless headphones.
Let's not forget accessories. Should you want to purchase wireless headphones, look at the bundled accessories listed on the packaging. On your radar should be an aux cable, carry case, charging cable, and a user guide.
If you're interested in a pair of truly wireless buds, make sure you receive a handful of extra ear tips, charging cable, user guide, and most importantly, a charging case. Since earbuds have shorter battery life than over-the-ear headphones, there's a great likelihood you'll have to charge them on the go.
How we test the best wireless headphones and earbuds
To help you separate the wheat from the chaff when shopping for headphones, Tom's Guide evaluates the following criteria: design, comfort, features, performance and value. We employ a rigorous review process, comparing products with similar fit, features and pricing.
Each pair is worn over the course of a week for 2 hours at a time. During this testing period, the staff is evaluating comfort, ease of use and, of course, audio quality. We listen to several predetermined sample tracks that span a number of genres, including hip-hop, rock, jazz, classical and R&B, and we evaluate the volume, clarity and fullness.
In terms of features, we test the effectiveness of active noise cancelling, Bluetooth range and battery life. For the fitness-focused models, we test to see how they stand up to vigorous workouts, evaluating both how securely they fit while we exercise and how well they handle ambient noise from things like falling weights and gym machines. We test every feature for app-enabled headphones along with ease of setup.
Once we complete our testing, we rate headphones based on our five-point system (1 = worst, 5 = best). If a product is truly exemplary, it's awarded an Editors' Choice.
And now that more streaming music services are offering high-resolution resolution audio, be sure to read our audio codec FAQ for everything you need to know about FLAC files, MP3s and everything in between.