Sure, the iPhone 14 came with some important upgrades, like Emergency SOS via satellite connectivity, crash detection and improvements to the cameras. But it was, by and large, the same phone that Apple released the previous year. Unfortunately, rumors point towards the iPhone 15 getting a similar treatment.
There are a number of changes expected to arrive with the iPhone 15, notably USB-C connectivity, a Dynamic Island notch, and the A16 Bionic chipset. However, my concerns are less about what the iPhone 15 will have, and more about what it will lack. Particularly when those features have been available on the Pro series iPhones for some time now.
The ProMotion display is one prominent example. Rumors suggest that the LTPO screen tech won't be coming to standard iPhones for another two years — preventing them from enjoying the high 120Hz adaptive refresh rate. It's also suggested that the iPhone 15 Pro could get even more advanced upgrades like solid-state buttons, a periscope telephoto lens, a titanium chassis, and the new high-powered A17 Bionic chipset.
So while the iPhone 15 may be getting some upgrades, the iPhone 15 vs iPhone 15 Pro gap could be wider than ever.
Apple needs to pay more attention to entry-level
Apple is a premium phone maker, and it's always been pushing the best possible features and experience — provided you have the money to pay for it. The iPhone 14 Pro has also proven more popular than the standard model, to the point where iPhone 14 Pro and iPhone 14 Pro Max demand was so high Apple was struggling to supply enough handsets late last year.
Apple CEO Tim Cook even said he believes that people are "willing to really stretch to get the best they can they can afford." Unfortunately, these days a lot of people have found they can afford less and less. Cost of living has spiraled, while wages remain stagnated, and a lot of people are struggling to get by — let alone buy the latest ultra-premium smartphone model.
iPhones are desirable, and people will no doubt go out of their way to buy them. But as times get tougher they're going to be far less inclined to opt for the premium models, no matter how many impressive hi-tech display, performance or camera features are on offer. Instead, they're more likely to swing towards the entry-level models.
Apple would be wise to make the regular new iPhone 15 as appealing as possible, or it risks being left behind by some of the best Android phones. For example, the entry-level Galaxy S23 has a telephoto zoom and 120Hz display, which will likely be iPhone 15 Pro features once more. And the regular Google Pixel 7 has a 90Hz display, compared to 60Hz for the rumored iPhone 15.
Adding important features that people can appreciate, rather than leaving them relatively unchanged year after year, is not a good look. Users are eventually going to figure out that they can get certain upscale features for a much lower price tag. Heck, even the $499 Samsung Galaxy A54 offers a 120Hz refresh rate for several hundred dollars less than the entry-level iPhone.
Apple can upgrade iPhone 15 Pro without neglecting the iPhone 15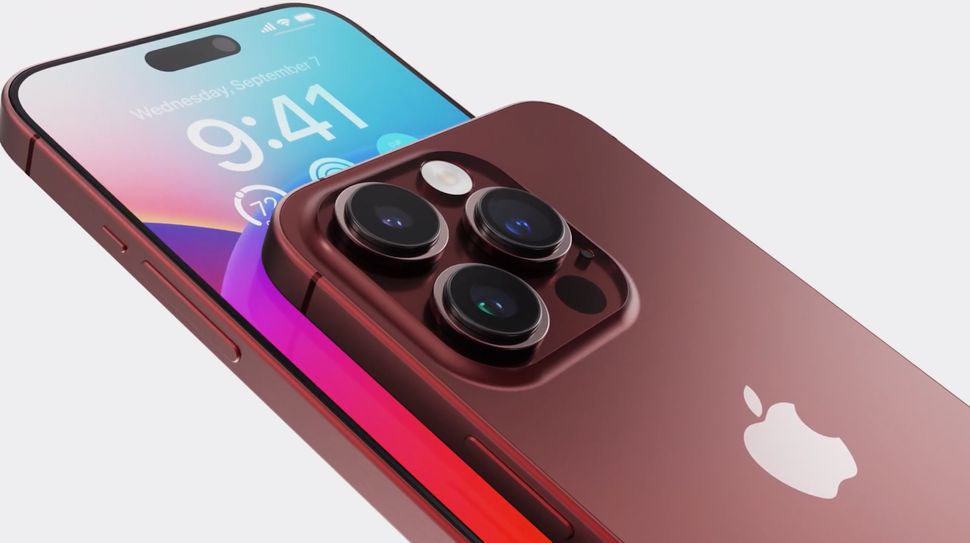 One big rumor we heard a few months back was that Apple would be adding more "unique features" to the iPhone 15 Pro series. That report also suggested there would be a much greater difference between the Pro and Pro Max models as well.
This isn't a bad thing by any means, but Apple can add new and interesting features to its Pro models without neglecting the standard iPhone 15. Neglecting one or more iPhones isn't a good idea, and it doesn't matter which ones come out worse for wear. If anything the company would be much better off ensuring both sets of devices are given their dues.
Apple always has to deal with the people who question the benefit of upgrading, particularly with larger groups of people holding onto their phones for longer. Considering the high cost of flagship phones, especially the likes of Apple iPhones, there are many who can't justify the continual two- or even three-year upgrade cycle.
Apple needs to keep appealing to iPhone and iPhone Pro owners, otherwise they may feel content with what they already have. And considering how important iPhone sales are to the company, accounting for around 52% of all revenue in 2022, it's crucial that people keep buying new devices. Complacency can only lead to disaster, and the solution is to keep making affordable iPhones people want to buy.
It can't just be about the Pros anymore.
More from Tom's Guide