The watchOS 10 software update is out now, meaning anyone with a compatible Apple Watch and iPhone can use the new software features in the latest version of Apple's wearable operating system.
Ahead of the public beta launch, we spoke with Apple about the watchOS 10 developer APIs that will power some of the biggest Apple Watch upgrades. Now, we're actually able to see them in action. And you can, too.
That said, there are few disclaimers to know before downloading watchOS 10. First, check that your smartwatch is included in the list of watchOS 10 supported devices. You'll also need to download the iOS 17 to your iPhone to access watchOS 10.
Now, if you're ready to start exploring all the new Apple Watch features available in watchOS 10, here are the ones you should definitely try out first.
Explore the new navigation system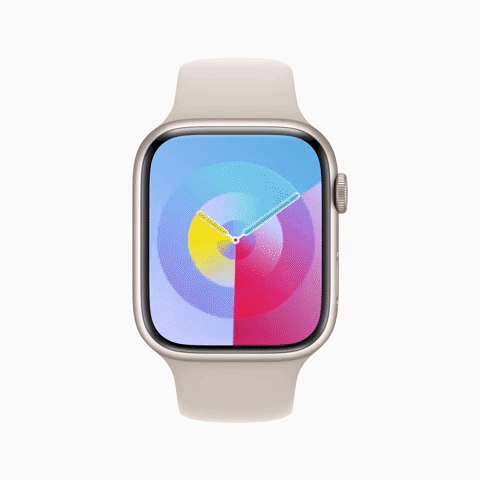 Something you'll probably notice in watchOS 10 is that the Control Center — which houses a bunch of handy settings — has moved. It's no longer accessed by swiping up on your watch face. Now, you press the side button to access Control Center.
Meanwhile, scrolling your digital crown now opens your Smart Stack, or the scrollable tiles of information from the apps and services that matter to you most. Your Smart Stack even shows you relevant to you based on the time of day, based on machine learning.
The only navigational feature that hasn't changed in watchOS 10 is that pressing the digital crown opens your list or grid of Apple Watch apps.
Try one of the new watch faces
watchOS 10 includes two new watch faces, giving you more ways to personalize your home screen clock to reflect your personality and style. Palette is especially versatile, letting you craft a colorful, artistic clock with different gradient patterns. You can also add up to four complications in the corners for the information you want to see at a glance.
If you're a Peanuts fan, then you must try the adorable Snoopy watch face. The iconic Snoopy and Woodstock characters essentially live in your Apple Watch, interacting with the clock arms and cycling through comic book-style animations. There's something new to see every time you raise your wrist.
Prioritize your mental health
watchOS 10 grows the functionality of the Mindfulness app with new prompts asking users to log momentary emotions and daily moods. These prompts take the form of colorful visuals to help users determine how they're feeling.
Your logged moods will appear in the Health app in a new "State of Mind" section that charts trends in how you're feeling. But more importantly, you'll be able to see how the other lifestyle factors tracked in the Health app could be impacting your state of mind.
Remember your medications
The Apple Watch Medications app debuted with watchOS 9, providing a discreet way to track the medications you take every day, whether they're your daily prescription pills, supplemental vitamins, or a pack of antibiotics. At the assigned time, your Apple Watch will alert you that it's time to log your medications.
But watchOS 10 takes things one step further with an optional secondary reminder 30 minutes later. So if you were preoccupied when you received the first Medications notification, your Apple Watch can give you another nudge.
Take a hike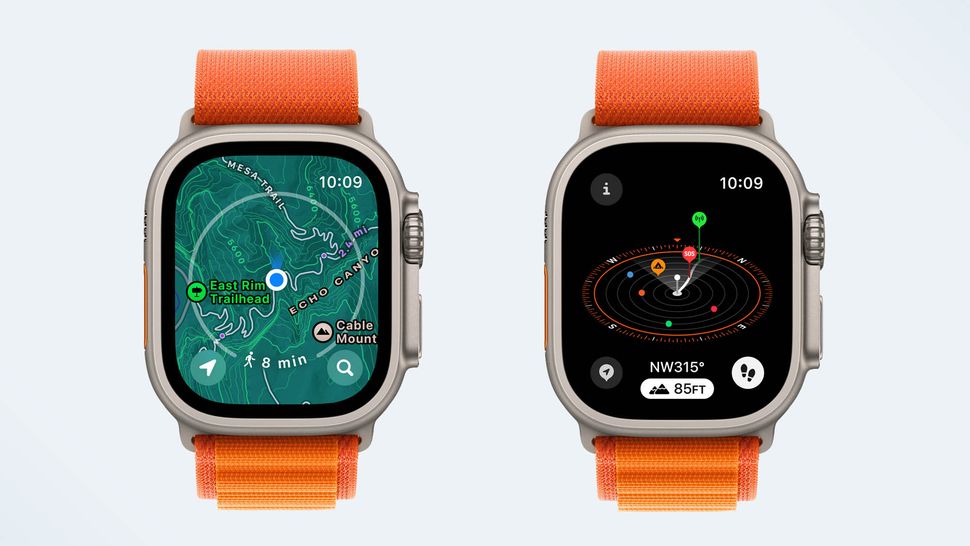 With watchOS 10, there's never been a better time to take your Apple Watch on a hike. Hiking workouts are improved in the new software app to include better compass and map features. When you start a hike, the Compass app will automatically generate two new Waypoints: one that indicates the last place you had reception with your carrier, and another that shows where you can make an emergency call using any carrier network.
There's also a new topographic map view for more immersive understanding of your location. The topographic map shows contour lines, shading and trail head locations, plus you'll be prompted to check out additional trail information in some instances, too.
Catch some rays
As part of watchOS 10 the ambient light sensor in certain Apple Watch models will be able to measure how much time you spend outside. (You'll need the Apple Watch SE 2, an Apple Watch 6 or later or an Apple Watch Ultra to get this information.)
Spending 80 to 120 minutes outside can help reduce the risk of nearsightedness and has proven benefits for mental health, too. So pay attention to how much natural light you're getting, though be sure to apply sunscreen if you're going to be in the sun.
Go for a bike ride
Another workout that received a major upgrade in watchOS 10 is bike riding. While there were already great Apple Watch biking feautres, now Competitive cycling gets a dedicated workout format.
Running watchOS 10, the Apple Watch is compatible with Bluetooth cadence sensors that you might attach to your bike. The watch uses the sensor data to measure FTP (functional threshold power) and provide Power Zones. What's more, cycling workouts show up as a live activity on your iPhone, so you can use a bike mount for a large-screen display for tracking your metrics.
More from Tom's Guide