The cameras of the Samsung Galaxy Z Fold 5 will be identical to those on the previous model, claims respected leaker Ice Universe. What's more, anyone hoping for an advanced HP2 sensor will be sad to hear that it's apparently "impossible" to add to the Z Fold 5.
HP2 in this case refers to the ISOCELL HP2 200MP sensor used in the Galaxy S23 Ultra's main camera. This large and high-res sensor has helped the S23 Ultra become the top model on our best camera phones guide, so it's a shame that this won't be coming to the Galaxy Z Fold 5, at least according to IU.
Galaxy Z Fold5 will continue to use the same camera module as Fold4. It is impossible to use HP2.March 10, 2023
A camera letdown for a $1,800 phone
Galaxy Z Fold models are understandably more focused on folding-related features rather than photography. Plus, the camera upgrades that Samsung applied to the Galaxy Z Fold 4 were an effective, helping fix one of the biggest limitations with earlier Z Folds. But considering we'll likely be paying $1,800 for the Z Fold 5, it feels like users deserve the best tech Samsung has to offer, including cameras.
The Galaxy Z Fold 4 already includes Samsung's only under-display camera on the inner display, so it's not as if the company is completely against using its most advanced non-fold-specific parts on a foldable. But if it's truly impossible as IU suggests, then there's no amount of pleading that will make a difference.
There's some good Fold 5 news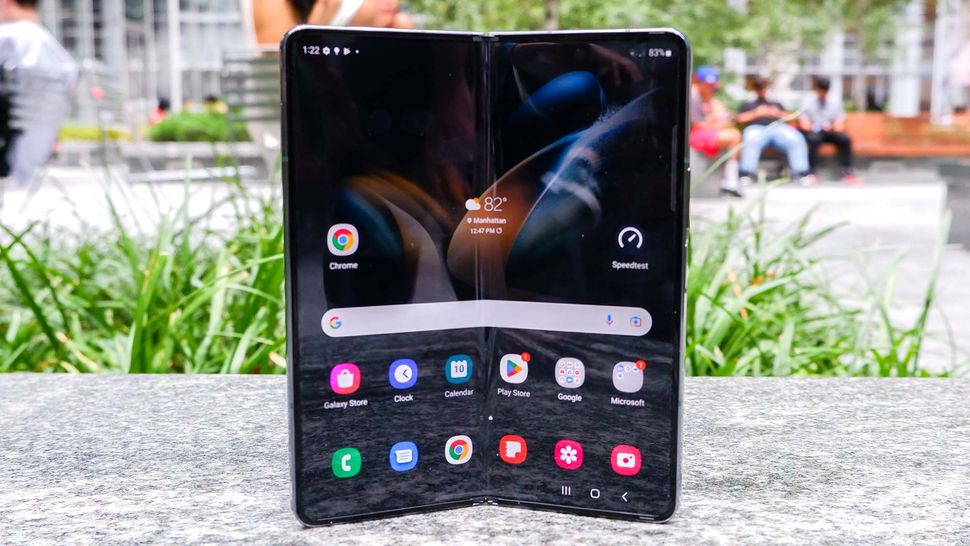 A camera upgrade like a 200MP main sensor would help the Galaxy Z Fold 5 remain appealing even as new rivals, such as the rumored Google Pixel Fold or Honor Magic Vs, start appearing. Lucky for Samsung, other rumored features for the Z Fold 5 like an updated hinge mechanism and an integrated S Pen could still keep its next foldable competitive.
Even better, we learned this week that the Galaxy Z Fold 5 could be significantly lighter than the Fold 4, which is one of the major complaints we've had about Samsung's foldable phones. If Samsung can deliver a big screen without as much bulk, that would be a major win.
We should see the Galaxy Z Fold 5 debut around August or so, joined by the smaller but no doubt still capable Galaxy Z Flip 5. Keep up with the rumors as they drop with our hub pages, and check out the TG best foldable phones guide to see who's ruling the flexible phone roost right now.
More from Tom's Guide