If you didn't watch the Cruella movie online (and in theaters) when it came out, your patience is being rewarded. Yes, if you weren't in a rush to see how on Earth Emma Stone will turn one of the most vile (yet stylish) Disney villains into a hero — or maybe an anti-hero? The film is finally exiting Disney Plus Premier Access' paywall.
This is the latest Disney villain to get their time in the spotlight, following Maleficent. Are these movies just a new way to mine IP, or will we get an interesting adventure? Reviews ranged from praise of a beautiful and entertaining to critiques of its ret-conning of the Cruella we thought we knew.
Earlier this year, Disney confirmed that Cruella would be coming out both in theaters and on Disney Plus. The only catch? You needed to pay extra on Disney Plus Premier Access. This makes Cruella a good deal for families, but not a huge deal for singletons who can go to theaters. And on August 27, Cruella becomes just another Disney Plus film, so no need to pay more.
The story of Cruella is simple, and a bit of "The Devil Wears Prada." Stone plays Estella de Vil, a wanna-be fashion designer, who suffers under her bullying boss Baroness von Hellman (Emma Thompson). Eventually, Cruella finds her new moniker and path of crime.
How to watch the Cruella movie online with Disney Plus
You can watch Cruella on Disney Plus without paying starting Friday, August 27.
Until then, viewers will need a Disney Plus subscription and pay for Premier Access, which costs $29.99. Once purchased, you can watch Cruella as many times as you'd like.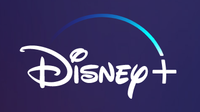 Disney Plus gives you access to the entire Disney vault of classics like Frozen, The Little Mermaid and Beauty and the Beast as well as newer hits like The Mandalorian, Hamilton and more. Get the most value with the $13.99 bundle that throws in Hulu and ESPN Plus.
Disney Plus is available worldwide.