Paramount Plus offers one of deepest and most varied libraries among the best streaming services, thanks to a pipeline that comes directly from one of the oldest movie studios (Paramount Pictures) and some of the most storied television brands (CBS, MTV and Showtime).
Still, Paramount Plus doesn't have as many subscribers as Netflix or Disney Plus, which is why some shows come and go with very little buzz. Which is a shame, because the streamer boasts excellent titles that deserve more recognition.
That's why we've rounded up some of the best Paramount Plus shows you're (probably) not watching right now. They range from a stone-cold classic comedy to an acclaimed spooky original to an action thriller. Check out our recommendations, in alphabetical order, and get streaming!
Cheers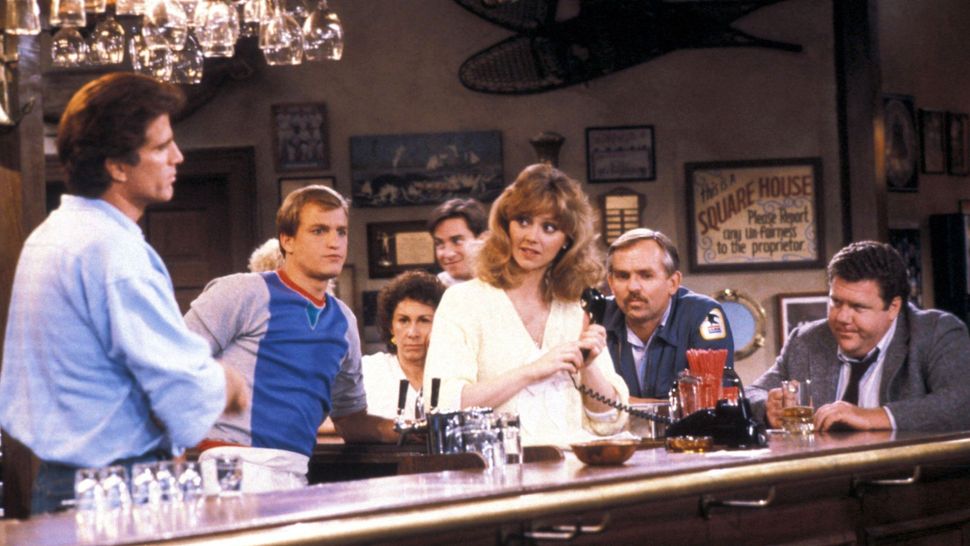 Considered by many to be the perfect sitcom — and certainly one of the best workplace comedies of all time — Cheers is the place where everybody knows your name. But perhaps you missed out when it aired in the '80s and '90s, or maybe you're too young to know it even existed. Either way, you can binge Cheers to your heart's content.
Bar owner Sam Malone (Ted Danson) is a laid-back lothario who alternates slinging beers and quips. When he hires uptight snob Diane Chambers (Shelley Long) as a server, their relationship is half-anathema, half-attraction. The show is built on the banter between the staff, including barback Woody (Woody Harrelson) and waitress Carla (Rhea Perlman), and regulars like Norm (George Wendt) and Cliff (John Ratzenberger).
Genre: Comedy
Seasons: 11 (275 episodes)
Rotten Tomatoes score: 87%
Watch now on Paramount Plus
Evil
Evil might be one of those shows everyone keeps telling you about, and there's reason for that: It's really, really good! While Evil is critically acclaimed, it has remained under the radar as far as viewership and awards go. But here's your chance to see why people with discerning tastes rave about it.
Kristen Bouchard (Katja Herbers) is a skeptical forensic psychologist who teams up with Catholic priest-in-training and true believer David Acosta (Mike Colter) to investigate the church's backlog of unexplained occurrences, including miracles and demonic possessions. Along with tech expert Ben Shakir (Aasif Mandvi), they try to figure out if there's a logical explanation or if something supernatural is at work.
Genre: Supernatural drama
Seasons: 3 (36 episodes)
Rotten Tomatoes score: 95%
Watch now on Paramount Plus
Rabbit Hole
Kiefer Sutherland once again finds himself caught up in a conspiracy in an action thriller. No, he's not reprising his role as Jack Bauer in a continuation of 24. This time around, he's John Weird, a savvy operative in corporate espionage. His bread and butter is white-collar sabotage and manipulation of the markets.
John's life is turned upside-down when he's framed for murder by powerful forces, who use AI and technology for sinister purposes. He turns to his former mentor Ben (Charles Dance) for help proving he's innocent, all while trying to evade FBI agent Jo Madi (Enid Graham).
Genre: Spy thriller
Seasons: 1 (8 episodes)
Rotten Tomatoes score: 76%
Watch now on Paramount Plus
Signal
Korean dramas long ago escaped the confines of their home country; you can find them now on just about every streaming service under the sun. This 2016 series takes its premise from the movie Frequency and layers on real-life serial killings.
Criminal profiler Park Hae-young (Lee Je-hoon) solves a decades-old kidnapping case by using a mysterious walkie-talkie that allows him to communicate with Det. Lee Jae-han (Cho Jin-woong from 15 years in the past). Based on that success, Park begins to tackle cold cases in the past with Lee and in the present with Det. Cha Soo-hyun (Kim Hye-soo). But unintended consequences begin to wreak havoc.
Genre: Fantasy police drama
Seasons: 1 (16 episodes)
Rotten Tomatoes score: 93% (audience)
Watch now on Paramount Plus
Star Trek: Lower Decks
Boldly go where no one's gone before — an animated Star Trek universe. Well, more like a few rather than no one, since Star Trek: The Animated Series existed for one brief season. Still, Paramount Plus has focused on making live-action spinoffs of its popular space franchise, yet Lower Decks is up there with Strange New Worlds as the best of the bunch.
It follows the support crew of the U.S.S. Cerritos in the year 2380. So, no captains or admirals here. Instead, the focus remains on the types of crew members who never got much attention in Next Generation. Ensigns Mariner, Boimler, Rutherford and Tendi balance their duties with their social lives, all while their ship is rocked by a multitude of sci-fi anomalies.
Genre: Animated science fiction
Seasons: 3 (30 episodes)
Rotten Tomatoes score: 89%
Watch now on Paramount Plus
Uncoupled
Netflix canceled this original comedy starring Neil Patrick Harris after just one season, but Showtime swooped in to order a second season (still upcoming). You'll need the top-tier Paramount Plus plan to binge it, but enjoying a bit of fizzy, rom-com hijinks is worth at least the free trial.
It's no surprise that the show comes from creator Darren Star of Sex and the City, Emily in Paris and Younger. From no other hand can come such an absurd, yet addictive observation of modern romance. Harris is Michael, a New York City real estate agent who's suddenly dumped by his partner of 17 years. Newly single in his late 40s, Michael discovers how much the gay dating scene has changed — and adjusting is going to take some work.
Genre: Romantic comedy
Seasons: 1 (8 episodes)
Rotten Tomatoes score: 73%
Watch now on Paramount Plus
United States of Tara
Showtime has had many high-profile shows in its history, but for every Billions and Homeland, there's an under-the-radar gem like this dramedy created by Diablo Cody (Juno). Suburban housewife/mom Tara Gregson seems to have an ordinary, even dull life, but she actually has dissociative identity disorder.
It causes her to shift between multiple identities without warning, including wild teen T, 1950s-style housewife Alice, and beer-guzzling Vietnam vet Buck. Tara's husband Max (John Corbett) copes with it as best as he can, as do their kids Kate (Brie Larson) and Marshall (Keir Gilchrist). But their family dynamic is often disrupted when one of Tara's personalities takes over.
Genre: Comedy drama
Seasons: 3 (36 episodes)
Rotten Tomatoes score: 85%
Watch now on Paramount Plus
More from Tom's Guide