From the time she showed up as Gisele in Fast & Furious, Gal Gadot has made a name for herself by taking on characters who don't take crap from anyone. However, her latest outing as an action hero in Heart of Stone hasn't really won the hearts and minds of viewers and critics.
Heart of Stone has a Rotten Tomatoes score of just 30%, and the audience score is a slightly kinder but still poor 56%.
If this espionage thriller has left you as disappointed as Harley Quinn after she's been stiffed by the Joker, we've rounded up seven of our favorite action movies with Rotten Tomato scores of 80 or higher, starring kick-ass women in leading roles. We've got Charlize Theron blowing stuff up, Uma Thurman slicing and dicing, and even Gal Gadot cracking the whip, so to speak.
Are we missing any from our list? Be sure to add your recommendations in the comments.
The Old Guard
Charlize Theron can kick some serious ass, as she's proven many times in her career, most spectacularly in Mad Max: Fury Road (the best movie of 2015, fight me) and also in Atomic Blonde, further down this list. She brings that particular set of skills to The Old Guard as Andy, a warrior who leads a team of immortal mercenaries. They've worked together for centuries to combat the evils of the world, as new recruit Nile (KiKi Layne) learns when she's brought on board.
When their abilities are exposed, Andy and Nile fight against a greedy corporation that wants to weaponize and monetize them for their own nefarious purposes. The Old Guard is packed with action, but director Gina Prince-Bythewood and screenwriter Greg Rucka (who penned the graphic novels) bring a lot of humanity and vulnerability to the characters. - KW
Watch now on Netflix
Terminator 2: Judgment Day
The somewhat meek Sarah Connor (Linda Hamilton) from the original Terminator movie is gone, replaced by a hard boiled, gun-packing mom who will do anything to ensure her son will survive the coming apocalypse to lead the resistance.
Hamilton is a real force of nature in a movie that could easily have been dominated by Arnold Schwarzenegger (Edward Furlong, not so much). When it was released in 1991, T2 featured some groundbreaking special effects (for which it won an Academy Award), but the story itself was powerful enough to stand on its own, which is why it has an outstanding Rotten Tomatoes score of 91.
Stream on Netflix
Wonder Woman
Want to see Gal Gadot beat up a bunch of guys, but in something more enjoyable? Wonder Woman is arguably the best of all the recent DCEU movies — it has a Rotten Tomatoes score of 93 — and stars Gadot as the titular superhero who leaves her sheltered island and confronts all the evil that man can do.
Set against the backdrop of WWI, Diana has to reconcile how she should use her powers to help change the world — or even if she should. Directed by Patty Jenkins, the movie also features Robin Wright, Connie Nielsen, Chris Pine, and David Thewlis.
Watch now on Max
Kill Bill (Vols 1 & 2)
This two-part epic follows an unnamed woman (Uma Thurman) as she wakes up from a multi-year coma, rediscovers who she is (a killer assassin, natch), and then goes on a revenge spree to find her child, hunt down Bill (David Carradine) and, well, kill him.
Both films feature amazing fight scenes on a par with — and paying homage to — the best Kung Fu action flicks. This being a Quentin Tarantino movie, there are copious amounts of blood from hacked-off appendages. Thurman is buttressed by equally stellar performances from Lucy Liu, Darryl Hannah, Vivica A. Fox, and Michael Madsen. Volume 1 has a RT score of 85, while volume 2 scored 84 — both a bit low in our opinion.
Watch now on Prime Video
Birds of Prey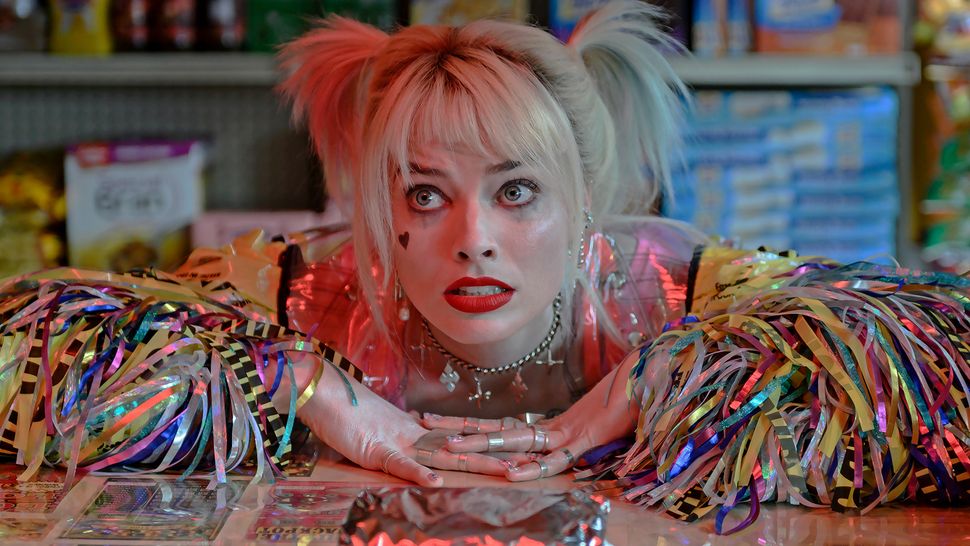 Until James Gunn's version of The Suicide Squad, Birds of Prey was easily the best movie to star Margot Robbie as Dr. Harleen Quinzel — a.k.a. Harley Quinn. But Birds of Prey remains an excellent action movie for those looking for a group of strong female characters committing some well-directed comic book violence. It's also still the best DC movie in terms of letting Robbie shine as a more complex version of Harley Quinn.
Alongside Robbie, Birds of Prey also stars Mary Elizabeth Winstead as Helena Bertinelli a.k.a. The Huntress, a vigilante seeking to avenge the death of her family, Jurnee Smollett-Bell as Dinah Lance a.k.a Black Canary, the lone super-powered antihero in Birds of Prey and Rosie Perez as Renee Montaya, a cynical, alcoholic Gotham detective. The on screen chemistry between the three and Ella Jay Basco's Cassandra Cain is enjoyable from start to finish, as is the performance from a truly narcissistic Ewan McGregor as Roman Sionis a.k.a Black Mask.
Watch now on Max
Sicario
Sicario stars Emily Blunt as Kate Macer, an FBI special agent part of the fight in the U.S. to combat drug cartels. Following a harrowing raid on a Sonora Cartel safe house, she's assigned to a joint task force overseen by CIA officer Matt Graver (Josh Brolin) and Alejandro Gillick, a former Mexican prosector who's been turned into an assassin for the CIA. What follows is a dark, action packed thriller that will keep you on the edge of your seat as Macer and her partner Reggie Wayne (Daniel Kaluuya) hunt down the cartels and uncover a conspiracy that goes deeper than either of them could imagine.
Directed by Denis Villeneuve and written by Taylor Sheridan, Sicario debuted at the Cannes Film Festival and went on to receive nearly universal acclaim from critics and audiences alike and numerous award nominations. Blunt and del Toro in particular give outstanding performances worth watching on their own, but the rest of the cast is also excellent — as is Villeneuve and Sheridan's direction and writing. - MM
Watch now on Paramount Plus
Atomic Blonde
It says a lot about Charlize Theron's action prowess that she's the only actress who's in our round-up twice. In this stylized, kinetic espionage thriller, she's Lorraine Broughton, a top MI-6 spy tasked with traveling to Berlin on the eve of the Wall's collapse in 1989. Her mission is to recover a priceless (and potentially lethal) list of agents active in the city, on both sides.
Lorraine is ambushed by the KGB from the get-go, but cool as ice, she escapes and is able to make contact with maverick station chief David Percial (James McAvoy). As she follows leads on the list, Lorraine must fend off enemies coming from all directions: east, west and within. - KW
Watch now on Fubo (on demand)
Rent/buy on Amazon or Apple
More from Tom's Guide