Teslas are not like other cars, and not just because they're some of the most popular electric vehicles on sale right now. No, there are a bunch of hidden features hiding away in your Tesla, offering some cool and interesting stuff you may not have been aware of.
Even if you're a seasoned electric car driver, or have been in Teslas before, odds are there are some things you didn't know about. Plus, given how regularly Tesla updates its cars, there might even be new ones nobody told you were there. So here are 13 of the best Tesla hidden features you should be using.
Use your Tesla as a dash cam
Careoke
Tesla Theater
Change your suspension height (Model S)
Reset your tire configuration
Ludicrous mode
Dog Mode
Fart mode & other gimmicks
Speed limit mode
Adjust maximum trunk height
Manual charge port opening
Dismiss the Autopilot prompt
Joe Mode
1. Use your Tesla as a dash cam
You don't need one of the best dash cams when you drive a Tesla, because the Tesla is the dash cam. The cameras dotted around the car can keep a record of what's going on when you're driving, while Sentry Mode keeps it safe when you're parking. But that relies on you knowing how to access and save that footage. For the dash cam feature to work you'll need a USB drive formatted to Fat32, and a folder on that drive called TeslaCam.
Once formatting is complete, plug that drive into a USB port, either in your center console or the glovebox. You should see a little camera icon with a red dot appear at the top of your touchscreen, which means everything is working. Footage is saved to the drive automatically, and like other dash cams, older footage will be overwritten once it reaches capacity. Alternatively, you can press the camera icon to save ten minutes of footage, which will protect it from being saved over.
Adding a USB drive in this manner also lets you use Sentry Mode which, once activated, will monitor your car and save footage of incidents when you're not driving. However you need to activate it manually each time you leave the car, from Control > Safety > Sentry Mode > On.
2. Careoke
Tesla's Careoke mode is the perfect way to live out your fantasy (or nightmare) of being just like James Corden. It essentially turns your car into a roving karaoke machine, with song lyrics prominently displayed on screen in a way that doesn't interfere with your essential driver data. Because yes, this can be used while you're driving.
To access Careoke tape the Music icon at the bottom of your screen, and select Careoke from the myriad of sources available to you. Songs are provided by StingRay, and you can mute the vocals by tapping the microphone icon in the top corner. Just be aware this will need an active data connection to stream everything — which means subscribing to Tesla Premium Connectivity ($10 a month) or connecting to a standalone Wi-Fi network or hotspot.
3. Tesla Theater
If you have to park up somewhere, be it a charger or somewhere else, it helps to have something to do. Fortunately Teslas come with a bunch of features to entertain you — provided the car isn't driving — including access to popular streaming services, the likes of which include Netflix and YouTube. To get there tap Controls > Entertainment > Theater followed by your app of choice.
While options are limited, the Tesla's built-in web browser can be utilized to access abettertheater.com, which offers unsupported streaming services in your car. That includes Plex, Disney Plus, HBO Max, and others, as well as services like Google Maps, Reddit and A Better Route Planner.
4. Change your suspension height (Model S)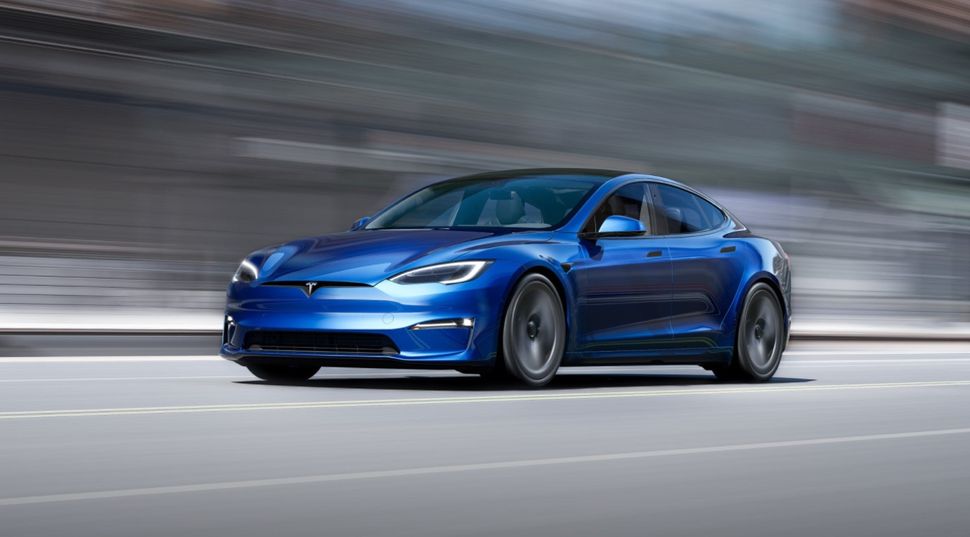 The Tesla Model S has an automatic air-raising suspension system that will change depending on your driving conditions — giving you the best performance and ride quality in the process. But you can change the suspension level yourself by hitting the Brake pedal, followed by Controls > Suspension on the touchscreen.
Dragging the on-screen slider lets you choose between Very High, High, Medium and Low height. It's also worth noting that High and Very High will switch back to Medium or Low after driving 100 feet, or when you reach a certain speed. While the speed threshold can't be changed, tapping the Keep until 15mph/35mph option will keep your Tesla in higher suspension modes for an "unlimited distance" until you reach that speed.
5. Reset your tire configuration
Your tires can play a big part in how much range you get, but changing them can cause your Tesla's range estimates to be thrown out of whack. So whenever you swap tires, or install a set of winter tires, you need to reset the tire configuration, which tells your Tesla to forget its learned tire settings. This also resets the clock on the automatic wear and tread alert, which pops up every 6,250 miles.
On your touchscreen panel head to Controls > Service > Wheel & Tire Configuration > Tires. Just be aware that you shouldn't reset tire configuration unless your tires change, because doing so will cause a temporary change to acceleration and regenerative braking performance.
6. Ludicrous mode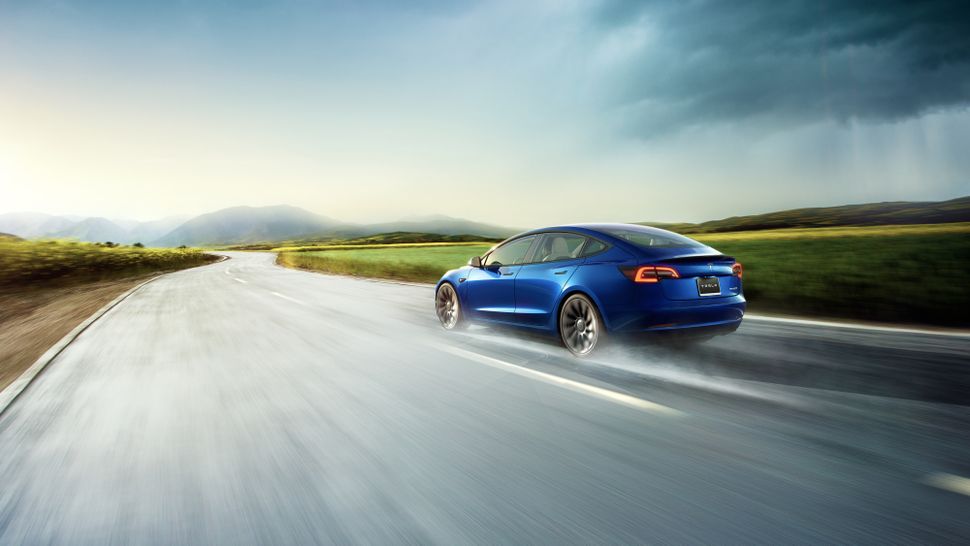 Teslas offer some of the fastest acceleration times of any electric car on the roads, but those impressive speeds aren't actually available all the time. In simple terms, Ludicrous mode is Tesla's own version of launch control, with software enhancements boosting the performance of the car.
Ludicrous increases peak torque by around 60%, while the newer Ludicrous Plus does the same while heating the battery to "ideal operating temperatures". This also sends 100% of available power to the motor. The Model S Plaid and Model X Plaid also come with "Plaid mode" which offers five unique performance enhancements for you to try. You can activate Ludicrous and Plaid modes by heading to Controls > Pedals & Steering > Acceleration.
7. Dog Mode
As the name suggests, Dog mode is a Tesla feature designed around your favorite furry friend. The idea being that you get to leave your dog (or kids) in the car, and the Tesla system will maintain a comfortable temperature no matter how hot or cold it might get outside. On top of that, the touchscreen features a message informing passers-by that you have abandoned your dog to succumb to the elements.
While Dog Mode prevents Sentry Mode from being active, Tesla recently added a feature that lets you view a live feed and see what your dog is getting up to when you're not there. To activate Dog Mode, head to the HVAC control screen and hit the Dog icon on the right-hand side. It's the one that has a paw print over it. Oh, and make sure you have more than 20% battery or else the feature won't engage.
8. Fart mode & other gimmicks
That's right, Fart Mode you can get your Tesla to make a variety of fart sounds. Which is perfect if your sense of humor rivals that of a teenage boy or a billionaire auto-CEO. Head to the Application Launcher > Tesla Toy Box > Emissions Testing Mode. Options here include the option to fart on demand, using your turn signal, custom fart sounds, and to cause a flatulent noise to come out of a seat of your choice. Hilarious.
Other features in the Toy Box include the option to turn your map into the surface of Mars, set up a Light Show, a sketchpad, turning the Autopilot street into Rainbow Road, Romance Mode (a virtual fire), Boombox (custom sounds from the exterior speaker) and more.
9. Speed limit mode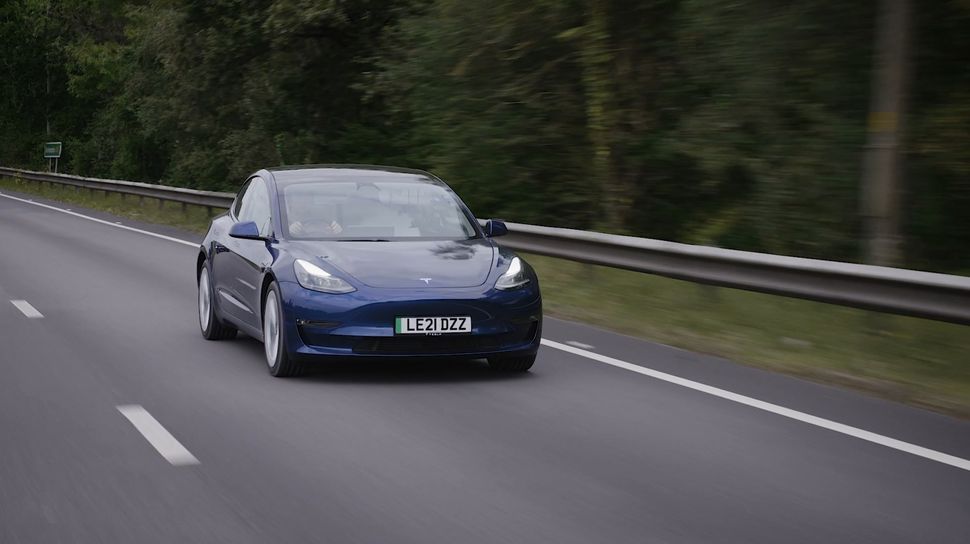 Most modern cars come with a speed limiter, but Tesla's isn't immediately obvious. So go to your touchscreen and press Controls ? Safety & Security > Speed Limit Mode then adjust the speed with the arrows and move the slider to On. You can cap your speed anywhere from 50 mph and 90 mph, and no matter how hard you put your food down your car won't get any faster.
A similar feature called 'Valet Mode' can also be activated from the screen, limiting your top speed to 70 mph and activating a bunch of privacy features. To activate it tap your profile name on the screen, followed by Valet Mode on the drop down menu. Enter a 4-digit PIN and the setting will then be enabled until you deactivate it.
10. Adjust the maximum trunk lid height
The powered trunk is a great feature on any car, but it may be a little too high for you or your garage. Thankfully you can alter the maximum height yourself, and without fiddling with any settings. Simply pull the trunk hatch down to your preferred height, then press and hold the trunk closing button for three seconds. The car should chime at you to confirm once you're all set.
11. Manual charge port opening
There are a bunch of ways to unlock your charging port, whether that's using the touchscreen, your keyfob, or tapping the port itself. If none of them seem to be working, or the charging cable is stuck, there's always the manual release. That's a cable or lever inside the truck, roughly level with the charging port itself.
In the Model S, that lever is behind a removable panel. Model 3, Model X and Model Y owners should look for a triangular cutout in the plastic with a fabric handle inside. Some models also have a cable, which can be found behind what looks like a vent cutout. Just remember to stop the charging session if you can, and don't pull the plug out while someone is pulling the manual release.
12. Dismiss the Autopilot prompt
If you're using Tesla Autopilot a lot, you'll know that your car will prompt you to wiggle the steering wheel to prove you're paying attention. Which can be daunting, because you need to apply enough pressure to show the car you're doing it, but not so much you end up disengaging Autopilot.
It's pretty simple to get the hang of it, but there is still a better way. Whenever you get the blue Autopilot attention warning on screen, you can press or spin one of the steering wheel's scroll wheels instead. The prompt will vanish, and you can get back to the drive.
13. Joe Mode
If your Tesla's chimes are too much for you, or passengers in the rear seats, then Joe Mode will lower the volume by 50%. It's named after Joe, the guy who complained about the noises disturbing his kids.
You can activate Joe Mode by hitting Controls > Safety & Security > Joe Mode. Nice and simple, and if you find Joe Mode still isn't quiet enough, Elon Musk claims that the volume will be lowered again in a future update.