Been thinking of an upgrade to the ol' home theatre? Now's a good time to lift your living room game thanks to The Good Guys, which has slashed 20% off the price of selected Samsung TVs.
Right now, you can nab yourself Samsung's fantastic S95B OLED TV in the 55-inch model for only AU$2,395 — that's a very respectable AU$604 saving on the usual AU$2,999 RRP.
While this isn't the cheapest price we've seen on Samsung's 2022 OLED TV (it was significantly reduced during Boxing Day sales last year), it is the best price we've seen on it at the moment.
Of course, that isn't the only telly that The Good Guys has given a 20% discount to — Samsung's 65-inch QN90B 4K Neo QLED TV has also dropped from AU$2,999 to AU$2,395, despite being ten inches larger.
If you want to go even bigger than that, you could opt for Samsung's 75-inch Q60B 4K TV for just AU$1,275 (down from its previous price of AU$1,595), but please note — this is a standard QLED model, and not one of Samsung's Mini LED-sporting Neo QLED TVs.
And these are just some of the TVs that The Good Guys has stripped 20% off the RRP from. You can see the retailer's full discounted range of Samsung TVs by heading to this deals page.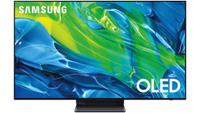 Samsung 55-inch S95B 4K OLED TV | AU$2,999 AU$2,395 at The Good Guys (save AU$604)
After years of holding back against pressure from competitors, Samsung finally released an OLED TV. Thankfully, it was well-received, delivering the perfect blacks we've come to expect from OLED, paired with a quantum dot approach to the technology which scored big points in terms of colour and brightness amongst AV enthusiasts.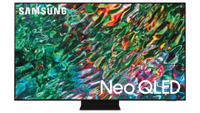 Samsung 65-inch QN90B 4K Neo QLED TV | AU$2,999 AU$2,395 at The Good Guys (save AU$604)
Thanks to its Mini LED backlighting system, Samsung's QN90B is able to produce fantastic black levels while also reaching incredible levels of brightness and vibrancy. With a slim design, brilliant viewing angles and support for Dolby Atmos audio, the QN90B is a great option for those who want a great all-rounder of a telly.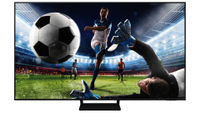 Samsung 75-inch Q60B 4K QLED TV | AU$1,595 AU$1,275 at The Good Guys (save AU$320)
While Samsung's Q60B is unable to reach OLED-like black levels or Mini LED levels of extreme brightness, it still boasts stunning quantum dot colours, a sleek design and support for Samsung's Q-Symphony audio tech. And really, this is a tremendous price for a 75-inch TV.
More deals from Tom's Guide