With the recent revelation that NBN price hikes are all but confirmed to come into effect before the end of the year, and the popular 25Mbps and 50Mbps speed tiers are likely to be worst affected, saving wherever you can on your NBN bill is more important than ever.
I spend the majority of my days wading through the sea of NBN plans, searching for the best deals and the best value options, and can confidently say this 50Mbps NBN plan from Flip is the best plan for most people.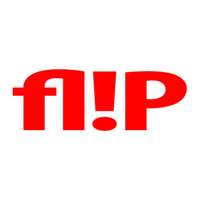 Flip | NBN 50 | AU$54p/m (for 6 months, AU$64.90p/m ongoing)
• First year cost: AU$713.40
• Ongoing yearly cost: AU$778.80
This Flip NBN plan is currently the cheapest NBN 50 plan in Australia, offering unbeatable value in my opinion. Offering everything you could need in an NBN plan, including unlimited data, no lock-in contract and crucially, the maximum 50Mbps speeds during the busy evening hours of 7pm to 11pm, I see no reason why you would connect with anyone else.
Finding the cheapest NBN plan for your home should now be a much more conscious decision, since Australia's biggest internet service provider (ISP) Telstra has confirmed price increases are coming, with the announcement of a AU$5p/m hike on NBN 25 and NBN 50 plans from November 1, 2023.
The increase means the Telstra equivalent to the highlighted Flip NBN plan will cost AU$100p/m — more expensive than the majority of 100Mbps NBN 100 plans from other providers, and even a few 250Mbps plans.
While we can make a logical assumption that Flip may also increase the cost of its NBN plans, we don't yet know how much the increase could be.
Telstra is easily the most expensive internet provider in Australia, and on the NBN 50 tier before the incoming price increase, a Telstra plan will cost you AU$426.60 more over the first 12 months compared to Flip's. And on the face of it, Flip's service is in no way inferior. Both plans advertise the maximum typical evening speed, both run on a no lock-in contract basis and both give you unlimited data.
In some ways, Flip could be a better provider if you take customer reviews into account. Looking at reviews on Product Review, Flip scores higher than Telstra across all categories, including customer service and value for money.
Flip was also voted the Broadband Provider of the Year in the 2023 Mozo Expert Choice Awards and was an individual winner in the NBN 50 category.
More from Tom's Guide