Black Friday isn't officially here yet but we're seeing fantastic sales on a wide range of products. In particular, there are a host of Black Friday laptop deals worth checking out. This includes the latest Dell XPS 13.
Right now the Dell XPS 13 is selling for just $599 at Dell'. This notebook is already fairly affordable at its starting $799 asking price, so saving $200 just sweetens the deal. While it's not one of the best laptops I've reviewed, it's a good machine for everyday computing. And at this price, it's a steal.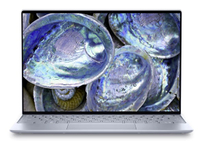 Dell XPS 13 (2022): was $799 now $599 @ Dell
The XPS 13 is one of our favorite overall laptops. Although we dislike that the 2022 model only has a pair of Thunderbolt 4/USB-C ports, it's still a capable machine for most users. In our XPS 13 (2022) review, we called it a good laptop for everyday computing and streaming content. This config packs a 13.4-inch 1920 x 1200 60Hz display, Core i5-1230U CPU, 8GB of RAM, and a 256GB SSD.
As I said in my Dell XPS 13 (2022) review, this iteration is thinner than its predecessors. At 11.63 x 7.86 x 0.55 inches and 2.59 pounds, it's easy to slip into your backpack and forget you're carrying it around. In contrast, the previous model weighed a heftier 2.9 pounds and was wider and thicker at 11.7 x 8.2 x 0.58 inches.
The bright and colorful 13.4-inch FHD (1,920 x 1,200) 60Hz display is ideal for watching videos and web surfing. Even if its display isn't large, you're able to make out every detail in whatever you're looking at.
Specs-wise, this model packs a 12th Gen Intel Core i5-1230U CPU, 8GB of RAM and 512GB of SSD storage. Though you won't be able to play the best PC games or tear through video edits, this system's specs are enough for basic work, web browsing and watching videos. If you want to play graphically demanding games on this device, you can always subscribe to cloud gaming services like Xbox Game Pass or GeForce Now.
Though a decent enough machine for everyday use, this Dell XPS 13 has some drawbacks. It's missing the soft textured carbon fiber covering on the keyboard palm rests. And as usual for XPS laptops, this notebook is hard to open since there's no lip on the lid. My biggest gripe is that there's only a pair of Thunderbolt 4/USB-C ports. Sure, there's an included USB-C to USB-A 3.0 adapter and a USB-C to 3.5mm headset adapter, but it's an awkward solution. That said, you get an awesome 13 hours of battery life.
Overall, the Dell XPS 13 is a good laptop for everyday computing and watching videos. For $599, it's a reliable and ultraportable machine with great battery life. In that sense, this is a great Black Friday deal.