E3 2016 Day 2: Resident Evil 7, Zelda, Mechs and Custom Controllers
What You Missed
After flashy press conferences from Microsoft and Sony on Monday, on Day 2 Nintendo hit back with a live stream presentation of its own featuring two big hitters: Zelda and Pokemon. We also finally got a chance to go hands-on with some of the newly announced games, a new service from Microsoft that will let you custom design you very own Xbox One controller and a new lapboard system designed for use on the couch.
Resident Evil 7 in VR
Resident Evil 7 biohazard "Desolation" Trailer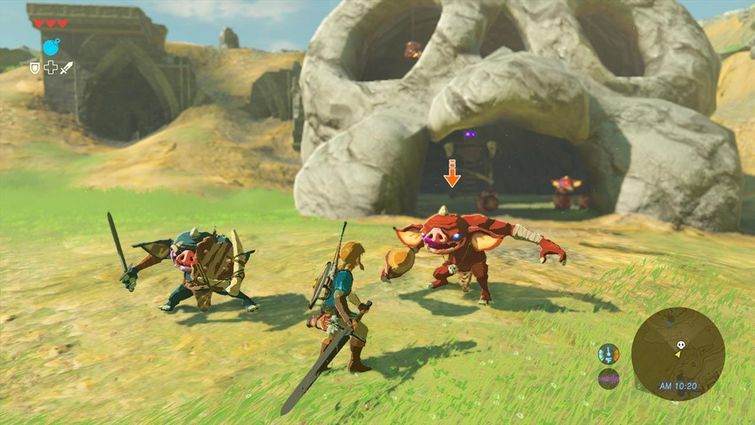 Nintendo Goes Deep with Zelda and Pokemon
The Legend of Zelda: Breath of the Wild - Official Trailer
Nintendo knows what its fans want, so the company spent all of its time showing off just two games: The Legend of Zelda: Breath of the Wild, and Pokemon Sun and Moon. And you know what, that was pretty smart because both games impressed, especially Zelda which featured a rich, massive world filled with treasures, collectibles and of course, Moblins.
Gears of War 4
Gears of War 4 E3 2016 Co-op Gameplay Demo
Set 25 years after the events of the last game, Gears of Wars 4 features Marcus Fenix's son J.D. as he attempts to combat a new breed of enemy in a post-Locust world. While this new Gears game isn't super innovative, it features the same tight controls and engaging gun play that made this franchise so great, and that's never a bad thing.
Titanfall 2
Titanfall 2 Official Single Player Gameplay Trailer
When it was released back in 2014, Titanfall breathed new life into first-person shooters with liberating movement, a MOBA-inspired multiplayer mode and big 'ole mechs. Now, Titanfall 2 is upping the ante by adding a grappling hook to your toolkit, while also addressing one of the biggest complaints about the previous game: no single-player campaign.
Ghost Recon Wildlands
Tom Clancy's Ghost Recon Wildlands Trailer: Fight for the Wildlands
Ubisoft says Ghost Recon Wildlands is the biggest open world game the company has ever created, and it shows. In the pursuit of baddies, you'll take Jeeps off-road, parachute out of helicopters and pick your way across entire forest and mountains. It's like Far Cry mixed with Just Cause on top of that trademark Tom Clancy tactical action, which kind of sounds like a match made in shooter heaven.
Xbox Design Labs
One of the big draws of special edition controllers is the ability to bring a bit of color to your gaming setup, but with Microsoft's Xbox Design Lab, you'll now have to ability to customize your own controller. Starting at $80 (or $90 if you opt for an engraving), the Xbox Design labs lets you choose from a range of hues for the buttons, D-pad, controller body and more.
Roccat Sova
Who says PC gamers have to be chained to a desk? After a two-year hiatus, Roccat showed up at E3 with its Sova wireless lapboard that gives you the precise controls of a mouse and keyboard but with a design that works on the couch.