Throw A Holiday Bash: 25 Apps To Help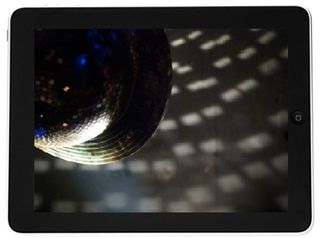 Use Tech To Party
The year's almost up and it's time to party. My wife and I recently planned a party using our iOS and Android devices, looking to technology to help with every step of the process. We used apps to make invitations, plan out the menu, mix up a few killer cocktails, queue up the playlist, craft party favors and decorations, and to find ideas for fun party games. All the while we kept track of our progress with a few party planner apps. Not every app we tried was useful, but many offered great ideas that made our party a success.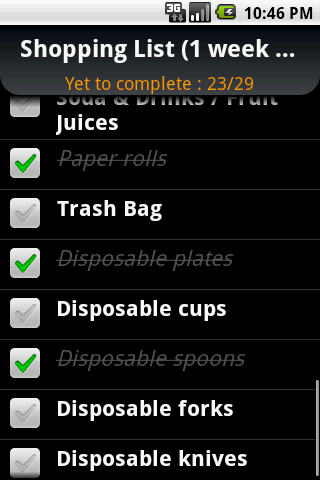 Party Planner
Party Planner
Android 1.5 or later
$.99
Version 2.1
Developer: Jimbl
This cheap Android app is far from perfect, but it was the best of the party planning apps I tried out. You can't really plan a party with it, but you can make sure you've taken care of all the prep-work. It's basically just a list of steps necessary for any party, such as sending out invitations and shopping for food and other party necessities. You check off every step along the way, keeping track of your progress as you get ready for party time. You can buy extra lists for an additional $2. It's limited in a few crucial ways -- you can only track one event, and you can't input a guest list -- but Party Planner is a visually pleasing and relatively customizable little app that stands out amid the other barebones checklist party planning apps.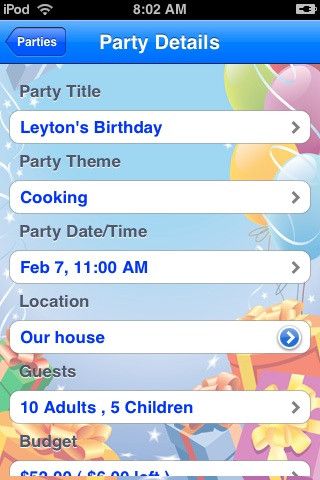 iParty
iOS 3.2 or later
$1.99Version 1.6.1Developer: Kenny HamiParty is supposed to make it easy to plan your party, allowing you to keep track of guests, decorations, food and drink, and games. It lets you set reminders for tasks and even has a feature that tries to help you stay within budget. It's all great in theory, but an unfriendly interface makes it difficult to input information. Also It's not the most attractive app, with a garish green background that grates on the eyes.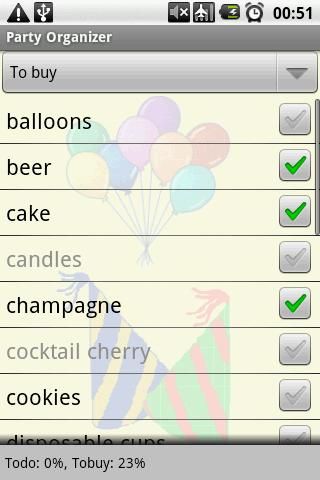 Party Organizer
Android
Free
Version: 1.21
Developer: Lovievi
Don't fall for the name or the free price-tag. All this app helps you organize are your shopping and chore lists. There are two screens, "to do" and "to buy", and you can check off various pre-party activities and supplies as you perform or acquire them. It's basically a high-tech, low-concept replacement for pen and paper, but without the ability to custom tailor either list to your own needs. It is free, but it still failed to meet my already low expectations.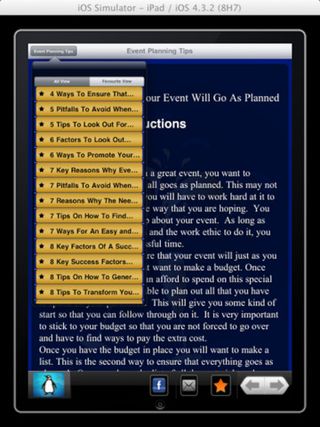 Event Planning Tips
iOS 4.0 or later
$0.99Version 1.1Developer: Creative Glance TechnologiesI expected an app called Event Planning Tips to offer ideas for throwing a unique party, but this bland and aesthetically off-putting app is a waste. It's essentially a PDF file with generic articles like "4 Ways to Ensure That Your Event Will Go As Planned". This is designed for someone whose experience with parties is limited to a Wikipedia entry.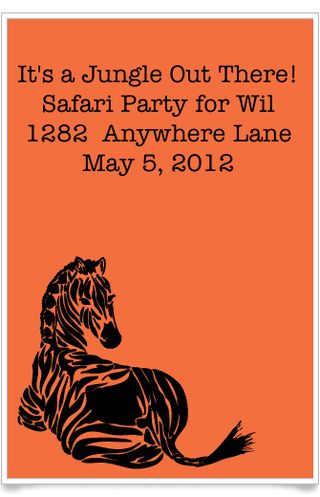 POST on iPad
iPad with iOS 3.2 or later
$1.99
version 1.2.1Developer: Hanna NationGood parties begin with the invitation, and POST on iPad is the best invitation app I've found. The designs in this simple-to-use invitation app range from whimsical to classic in different categories. The cards are blank, so you can write any message you like. These can also be used as greeting cards, so you really get bang for your buck. There's also an earlier version of POST for iPhones and iPod Touches.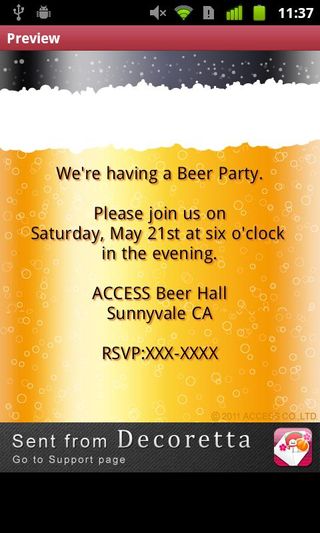 Decoretta
iOS 3.0 or later; Android 2.2 or later
Free
version 2.1.0 (iOS); version 1.0.0.1 (Android)
Developer: Access Co. Ltd.
This invitation app looks cool at first, with cute animated invitations appropriate for a variety of events. Unfortunately there are only nine designs, so it won't be long before you run through them all. Also the recipients have to receive the invitation on their iOS or Android device for the invitation to properly animate. If they open the email in a traditional browser it will look weird and unfinished. If you work with those limitations in mind, though, Decoretta's digital invitations will definitely get your guests' attention.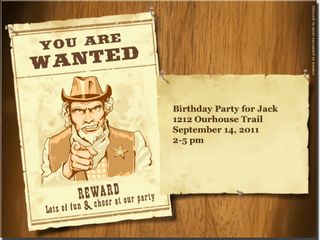 Greetinvite
iOS 3.2 or later
$1.99Version 1.03Developer: Gizmojoy AustraliaThis program only contains 24 designs, and 18 of them have specific copy. If you want something that reads like the stuff made by Hallmark, this is the app for you. Though the designs are limited, it offers lots of font and color options. However, if you're changing font size, it shows you an example within a little box instead of on your actual invitation, so it's difficult to gauge what size you need.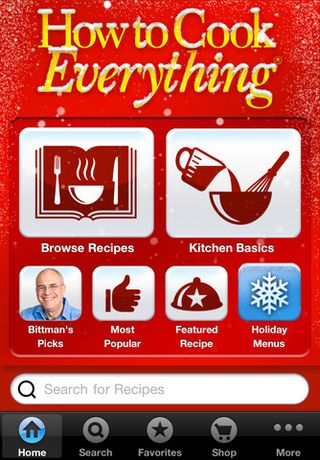 How to Cook Everything
iOS 4.0 or later
$9.99 Version 1.8.3Developer: Culinate IncThis app based on Mark Bittman's book of the same name is a little pricey, but it is the absolute best cooking app out there, with 2000 recipes, 400 how-to illustrations, and a search feature that allows you to type in a specific food. Have lots of apples left over from a trip to the orchard? 55 recipes pop up with apples in them. It's great for finger foods, sit-down meals, and even impromptu dinner parties. It updates frequently, so you'll always have something new to try. It's also great for people who can't cook, as it has an extensive how-to section to help with technique.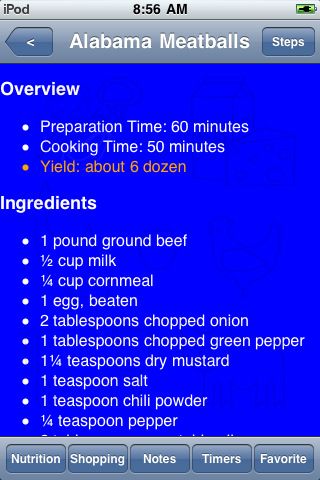 Dixietizers
iOS 4.2 or later
$0.99Version 1.0Developer: Emil HicksThis app is devoted to appetizers from the South. It's divided into categories based on the main ingredient of the appetizer, and most of the dishes are named after towns in the South. However, as a Southerner, I have never eaten most of these dishes. Not a lot of variety. For example, the beef category contains 14 recipes. Four of them are for some sort of meatball, and six of them use beef jerky. Not a good representation of Southern cuisine.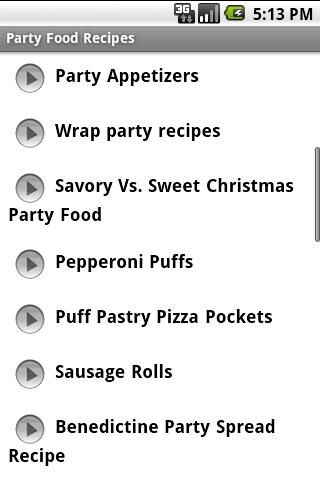 Party Food Recipes
Android 1.0 or later
Free
Current version: 1.0
Developer: Kelly Walsh
Well, you get what you pay for. This free Android app is nothing but a series of links to YouTube videos with different recipes. Basically it appropriates the freely available work of others that anybody could find with a simple Google or YouTube search. Not all of the videos are still on YouTube, so I hope you don't get too excited about the "easy summer food ideas" this app promises. I'd call this an absolutely unnecessary piece of opportunist trash but that would almost give too much credit to this lazy and thoughtless waste of memory. Keep it off your phone, okay?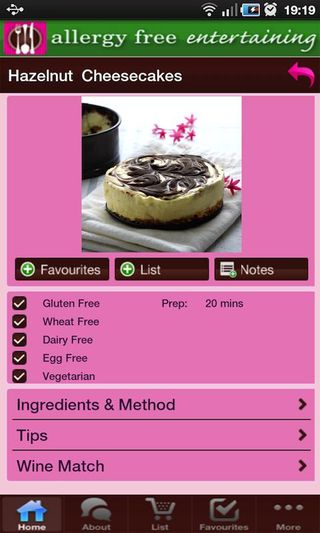 Allergy Free Entertaining
iOS 3.2 or later; Android 1.6 or later
$2.99 (iOS); $2.89 (Android)
Version 3.0 (iOS); Version 2.1 (Android)Developer: Melinda's Gluten Free GoodiesHere's an OK app for guests with allergies. It's divided into Sweet and Savory recipes, and then you choose either Snack, Main Meal, Dessert, Entertaining, or Lunch Box. Finally, you select the allergy. There aren't a lot of recipes here. I searched for Macaroni and Cheese and stuffing for Thanksgiving, and no recipes could be found. The sweet options are more plentiful, but it calls for pre-made ingredients, like gluten-free coconut cookies. It's also foreign, so though it offers imperial measurements, they don't always translate into something useable for an American cook.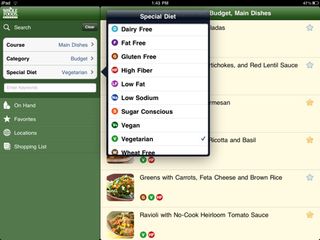 Whole Foods Market Recipes
iOS 3.1.2 or later; Android 2.0 or later
FreeVersion 3.0 (iOS); Version 1.5 (Android)Developer: Whole Foods MarketYes, this is an app from a major national chain of corporate grocery stores. However, it's a great app for people with allergies or who don't eat meat. It's easy to use and has lots of options for tasty dishes that are easy to make. You can save recipes to a favorites tab, create a shopping list, and find recipes using what you have in your pantry. Your party will be well-fed with this useful app.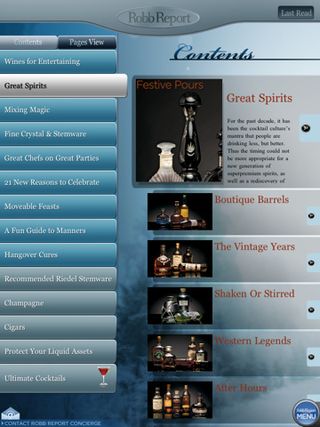 Robb Report Host Guide
iPad with iOS 3.2 or later
FreeVersion 1.5Developer: Curtco Robb MediaThis app from the hoity-toity Robb Report is largely an advertisement for its sponsors, but there's still value here. There are invitation templates but the cocktail recipes are the main draw. Each drink recipe features convenient links to purchase bottles of liquor, wine, and glassware. However, this is definitely an app for folks with some extra money. My guests won't be enjoying $785 single malt whiskey at my house. Articles on manners and hangover cures round out an interesting app.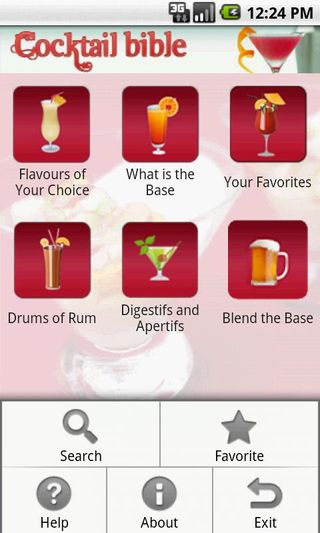 Cocktail Bible
iOS 3.0 or later; Android 1.6 or later
$2.99 on iOS; $1.99 on AndroidVersion: 1.1 (iOS); Version 3.0 (Android)Developer: MobifusionThis very basic app looks like an old bartending book that someone turned into an app. The drinks are sorted by flavor or liquor. You can make drinks that taste like almonds or drinks with gin in them. There are no photos of the drinks, so I can't tell what they're supposed to look like, but I was able to cobble together a few tasty cocktails from its limited list of drinks.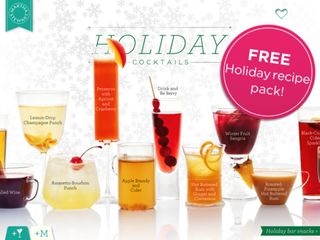 Martha Stewart Cocktails
iPad with iOS 3.2 or later
$2.99Version 1.5Developer: Callaway Digital ArtsSure, running to Martha almost feels like cheating. Still, she knows her stuff, and her partners have crafted a beautiful app with periodic updates. There aren't a ton of recipes, but they're divided into useful categories like Summer Coolers, Holiday Cocktails, Regional Favorites, and Cutting Edge Cocktails. That makes it easy to pick out the right drink for the right occasion. Each category also contains five separate bar snack recipes that are simple, quick, and delicious, like prosciutto-wrapped tomatoes. This is a great app for throwing a simple cocktail party.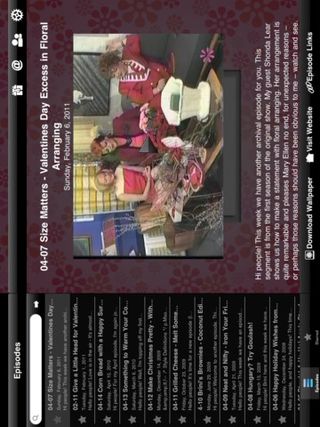 Brini Maxwell -- Gracious Living
iOS 3.2 or later
$1.99Version 1.9.9Developer: Wizzard SoftwareThis app features episodes of Brini Maxwell's public access show from New York. She's a fun and fabulous drag queen with a flair for crafts and cooking. The episodes are older, from 2010 earlier, but her tips and tricks are as useful as ever. The episodes also feature text at the bottom to give recipes or instructions for crafts, so you don't have to sit through the entire episode to make a Topiary Head. It's very kitschy and fun. I wish there were more episodes.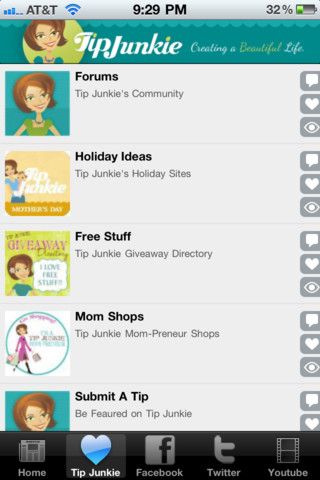 Tip Junkie
iOS 4.0 or later; Android 2.1 or later
Free
Version 1.1 (iOS); Version 14 (Android)
Developer: Mitchell Applications
This official app of the popular TipJunkie.com website isn't a party app, per se. Its deep list of traditional craft ideas and tutorials offers dozens of fun projects for parties, along with recipes and other great ideas.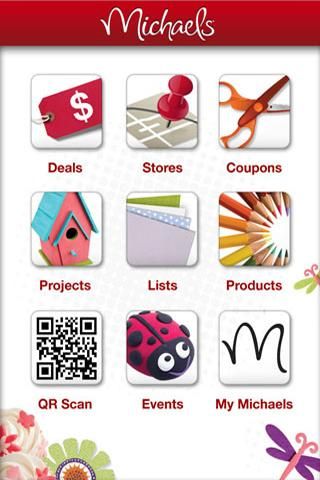 Michaels Stores
iOS 4.1 or later; Android 1.6 or later
FreeVersion 1.2.3Developer: Michaels StoresAnother store app, but don't let that dissuade you. It's very helpful and chock full of practical craft projects. You can search quickly and easily by holiday or by type of craft. If you need to make a perfect centerpiece, you can search and see pictures of several options of centerpieces to create. There's a materials list and step-by-step instructions for each craft. There are also coupons for Michaels, so you can save a little money on your craft supplies. Even if you'd rather support a locally-owned craft shop, you can use this app for ideas and directions and pick up supplies at whatever store you like.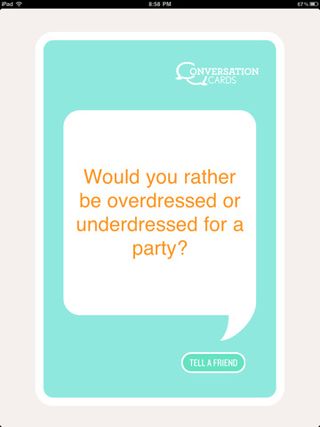 Conversation Cards
iOS 4.1 or later
$1.99Version 1.0Developer: Jennifer RamsayAnother basic app but good for times when guests aren't socializing with one another. Throwing a party with a random grab-bag of friends and acquaintances from different areas of your life? Conversation Cards can help break the ice with a series of questions designed to make people open up about themselves. These cards are effective if your guests are willing to engage in good faith.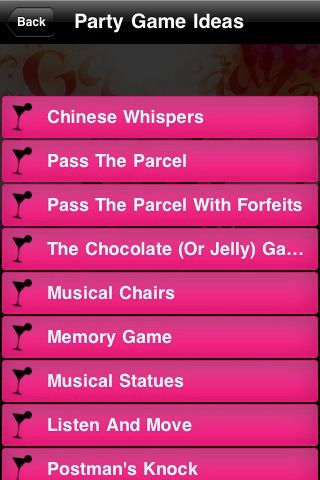 Party Ideas
iOS 4.0 or later
$0.99Version 1.1Developer: Creative Glance TechnologyThat name is generic and catch-all enough to grab my attention, but the app itself is best ignored. These ideas are just games meant primarily for children's parties. The few potential all-ages ideas are simple standards like "pass the orange." The app renames each game, but Duck Duck Goose is Duck Duck Goose no matter what you call it. The overall package isn't helped by the terrible graphics and inelegant design. This app isn't particularly helpful in any way.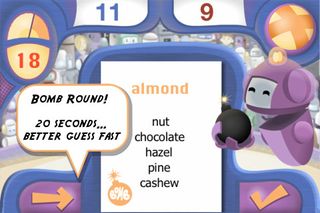 Bleep Word Guessing Game
iOS 3.1 or later; Android 2.2 or later$0.99 (iOS and Android)
Version 2.3 (iOS/Android)Developer: Scott SingerFamiliar with Password or Taboo? Then you basically already know how to play Bleep Word Guessing Game. Guests divide into two teams. One team member must guess a secret word while the other offers clues without saying any of the words listed on the screen. It comes with a timer and a scoreboard. It's nothing fancy but another good ice-breaker, and a potential source of fun for guests. Mix liberally with cocktails for an extra layer of good times.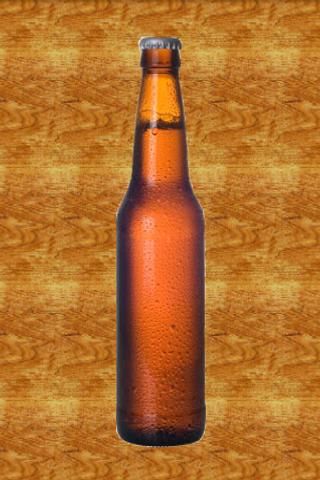 Party Games
Android 1.1 or later
Free
Version 1.2
Developer: Jebo
Are you a thirteen year old with no imagination and no access to empty bottles looking to add a little sizzle to your next unchaperoned boy-girl party? No? Then ignore this cut-rate collection of Truth or Dare and Spin the Bottle.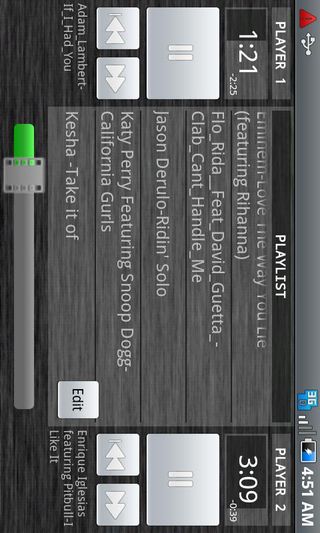 Party Mixer
Android 1.6 or later
Free
Version 1.0
Developer: Pun Software
Party Mixer offers a slightly more involved DJ experience than a standard iTunes playlist. You can load up two songs at once and cross-fade in-between, or just run through a playlist. It's a fine bit of free software that lets you feel like a pro DJ.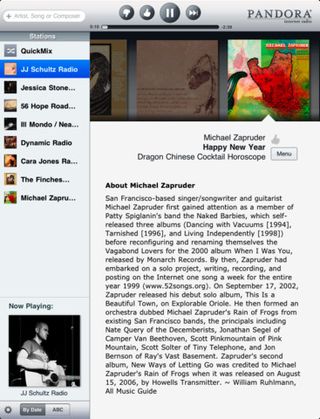 Pandora Internet Radio
iOS 3.0 or later, Android 1.5 or later
Free
Version 3.1.16 (iOS); Version 1.5.15 (Android)
Developer: Pandora Media Inc.
Sure, it's an obvious choice, but Pandora's every bit as good at a party as it is in your car or cubicle. If you're tired of the songs and playlists on your own device, let Pandora score your party without annoying DJ banter and long stretches of commercials.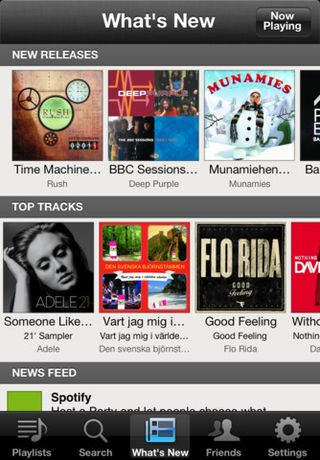 Spotify
iOS 4.0 or later; Android 1.5 or later
App is free; $9.99 a month for Spotify Premium
Version 0.4.21; Version 0.4.12.180 (Android)
Developer: Spotify Ltd.
Like Pandora, Spotify is perfect for parties. Unlike Pandora, where you pick an artist or genre and the program picks the songs, you can actually create your own playlists from Spotify's deep library of songs. It's not free, but Spotify will keep your party rocking all night long.