From Madden to Metroid: The 8 Best Surprises of E3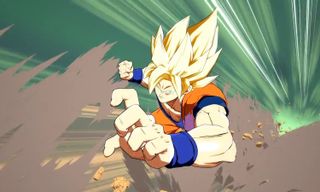 Introduction
E3 is always packed with huge game announcements, but this year's event was especially big on titles that took us completely by surprise. The Madden NFL series got a compelling story mode, the cult Monster Hunter franchise finally came to consoles and Mario + Rabbids: Kingdom Battle delivered the tactical Mario game we didn't know we wanted.
We're also still pinching ourselves about the announcements of Metroid Prime 4 and Beyond Good and Evil 2. From long-awaited sequels to exciting new franchises, here are the best surprises of E3 2017.
Credit: Bandai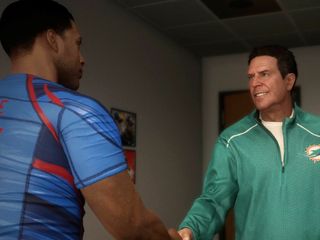 Madden NFL 18 Longshot
I wasn't sure EA could ever get me excited about Madden at E3, and then the new Longshot story mode came around. This compelling single-player experience lets you play through the story of NFL hopeful Devin Wade, from backyard catch sessions all the way to career-defining college games. Its dialogue choices and quick-time events feel like something that came out of Telltale Games, while its star-studded cast (Mahershala Ali, Scott Porter) and touching small-town story could help deliver a Madden that anyone can enjoy.
Credit: EA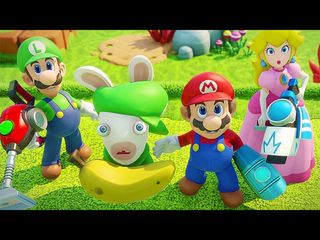 Mario + Rabbids: Kingdom Battle
When Mario + Rabbids: Kingdom Battle leaked earlier this year, many of us assumed it would be a silly children's game that mixed Nintendo's mascots with Ubisoft's Rabbids characters. None of us were quite ready for what it actually is: a tactical, turn-based strategy game that's essentially XCOM set in the Mushroom Kingdom. Despite its adorable characters and colorful worlds, this Mario game promises tons of depth to sink your teeth into.
Credit: Ubisoft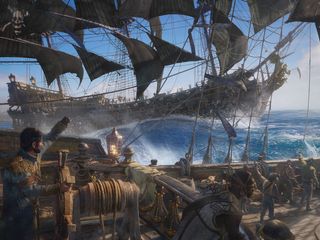 Skull & Bones
The naval combat in Assassin's Creed III, IV and Rogue was one of the high-water marks (hah!) of the franchise, but once the series returned to Europe, there wasn't much need for it. Enter Skull & Bones: a return to the Golden Age of Piracy that leverages the naval warfare from Assassin's Creed for a unique multiplayer experience. In Skull & Bones, teams of pirate ships will face off, collecting loot and evading government agents as they duke it out with broadside cannons, Puckle guns and naval rams. It's hard to say no to a pirate game — especially one with proven gameplay.
Credit: Ubisoft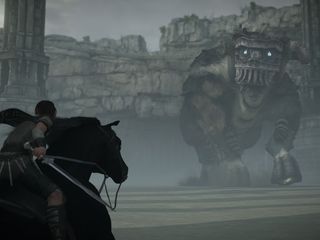 Shadow of the Colossus
One of the biggest bombshells of Sony's E3 conference was the return of one of the most beloved PlayStation games ever. Shadow of the Colossus is a complete remake of the cult PS2 classic, preserving the same emotional storyline and giant-battling gameplay while refreshing its strikingly artistic visuals for a whole new audience.
Credit: Sony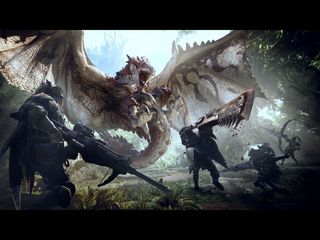 Monster Hunter World
Capcom's Monster Hunter is a wildly popular action-RPG series that's largely been stuck on the underpowered, clunky Nintendo 3DS. That's why I was delightfully surprised by Monster Hunter World, which will finally bring the beast-slaying action to PS4, Xbox One and PC next year. With huge, living worlds and gorgeously slick visuals, Capcom's cult co-op game looks like it will finally live up to its full potential on modern consoles, while bringing in newbies like me who found previous installments impenetrable.
Credit: Capcom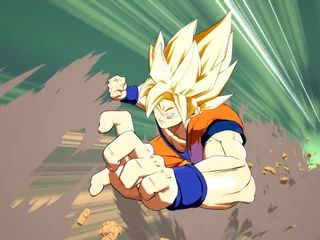 Dragon Ball FighterZ
We've been getting Dragon Ball Z fighting games for years, but none that are as polished or visually stunning as Dragon Ball FighterZ. Developed behind the folks behind Guilty Gear, Dragon Ball FighterZ is a frenetic 3-on-3 brawler that blends tight, combo-heavy gameplay with stunning animations that look to be pulled right out of the anime. It's the rare fighting game that's generating equal buzz among casual fans and hard-core tournament players.
Credit: Bandai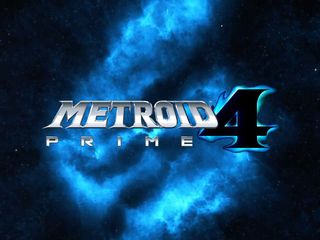 Metroid Prime 4
I'll never forget staring slack-jawed at my computer screen as Nintendo revealed Metroid Prime 4 during its E3 2017 showcase. It was a moment of Nintendo finally promising the exact thing its fans have wanted after a decade of largely ignoring its beloved sci-fi action franchise. While the game is likely far out, it was the perfect way to cap off an incredible roster of Switch games that will soon include Super Mario Odyssey as well as new Kirby and Yoshi titles. Oh, and just for good measure, we're also getting a nostalgic remake of Metroid II for the Nintendo 3DS.
Credit: Nintendo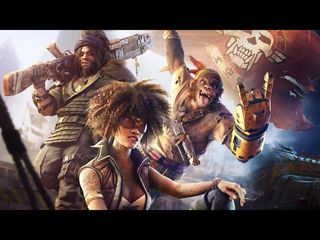 Beyond Good and Evil 2
Beyond Good and Evil was a true cult classic from the PS2 era. Combining Zelda-style combat and puzzles with photography, a dystopian sci-fi plot and one of gaming's best female protagonists was a winning formula. After repeated delays and deferments, no one expected that 14 years later, creator Michel Ancel would finally announce Beyond Good and Evil 2: a brand-new installment in the series that will explore the origins of the bizarre human-animal hybrids that populate its distinctive world. While the game is still a long way away from release, fans are thrilled to know that the story will continue.
Credit: Ubisoft