The 10 Best Features of the HTC U11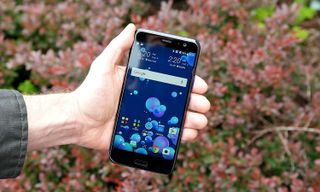 Why We're Excited About HTC's U11
HTC's previous phone, the HTC U Ultra, was a bit of a dud. But the company's latest device, the U11, looks like it could get HTC back into the mobile game. From its multiple digital assistants to its weirdly squeezable sides, here are the top 10 features of HTC's next flagship phone, the HTC U11.
HTC Touch Sense
We're still not sure how useful a squeezable phone will be, but it's still nice to see a company try to think up new ways to control a phone. HTC's Touch Sense is more than just a couple of pressure sensors. It offers contextual awareness, so you can do things like open the camera app with one squeeze, and then snap a picture with a second squeeze. And if you don't want your camera to open when you squeeze the phone, you can change it to launch any other app on your device.
You can tell Touch Sense is working by the little blue bubbles that extend inwards from the sides of the screen when you squeeze it.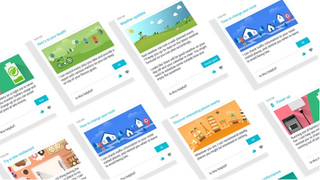 A trio of assistants
With Google Assistant, Alexa and HTC's own Sense Companion in the device, HTC U11 owners will always have something to talk to. And while this might seem like digital assistant overload, each voice-powered assistant can point to some task it handles better than the other. There's no such thing as too much help, right?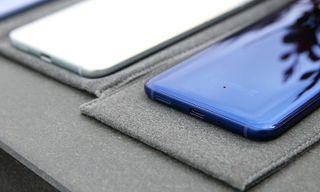 Quad microphones
In a world where people are more likely to be talking directly to their phone than to someone on the other end of the line, we like that the HTC U11's four microphones will ensure that the phone, and all the digital assistants inside it, will be able to clearly understand you. The quad mics also pull double duty when it comes to audio recording, allowing you to capture immersive 360-degree audio as opposed to flat, monaural clips.
Note: That little hole in the back is where one of the four microphones lives.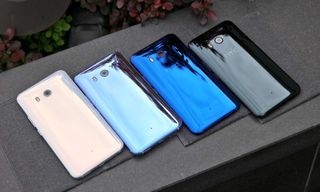 "Liquid-surface" design
A lot of phones offer glass backs, but none of them look like the HTC U11. By taking a single sheet of Gorilla Glass and pressing it into successively larger molds, HTC has created a superstrong, but also superstylish, design that makes its new phone stand out. We especially like the white model, which looks like it's made out of pearl, thanks to a finish that shifts color in the light. But we don't like that this design will be available only in Asia.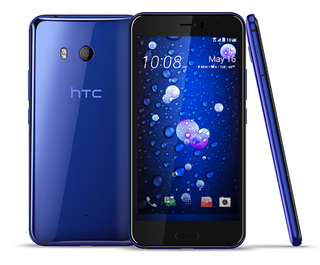 IP67 water resistance
While water resistance should be a standard feature on every smartphone, a lot of handsets simply don't abide by that rule. So we want to applaud HTC for doing the right thing and making sure its next flagship phone won't let you down if it encounters a little bit of rogue liquid.
Qualcomm Snapdragon 835 processor
By joining Samsung's Galaxy S8 as the only other phone in the U.S. with a Qualcomm Snapdragon 835 processor, the HTC U11 can now lord over almost every other Android phone when it comes to performance. Additionally, the 835 features improved energy efficiency, which is good, because the U11's battery is pretty moderately sized, at just 3,000 mAh.
Adaptive audio
While some people may cry foul that the U11 lacks a headphone jack, HTC is trying to change hearts and minds when it comes to audio over USB Type-C. When paired with the U11's included earbuds, HTC's phone can provide adaptive audio processing that adjusts sound specifically for your ears while also including active noise cancellation. And all that comes without the need for superexpensive aftermarket headphones.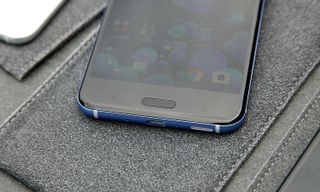 BoomSound stereo speakers
Phone speakers often seem like an afterthought for most handset-makers, but not HTC. For years, the Taiwanese company has delivered some of the best speakers you can get on a phone, and the U11 is no exception. By combining the U11's top earpiece and its bottom-mounted speakers into a paired system, HTC delivers stereo speakers that produce louder and richer sound than pretty much any other phone out there right now.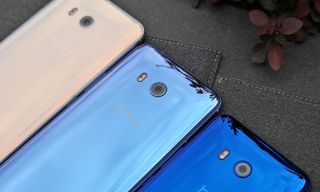 Sharp cameras
The shooting capabilities of the U11's 12-megapixel rear camera sound pretty strong. In fact, it's the highest- rated phone camera ever tested by DxO. Its score of 90 is higher than phones including the Google Pixel, the iPhone 7 and the Galaxy S8 — and that's no mean feat. And in front, the U11 has a 16-MP selfie cam whose resolution is twice that of most other phones. We're eager to see just how the U11 measures up to the best camera phones out there, but we're expecting big things from this phone's front and rear shooters.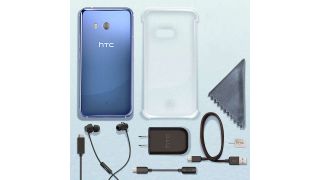 microSD card slot
Considering the multitude of pictures, videos and music people store on their phones, it's nice that HTC doesn't limit U11 owners to whatever storage is built into its phone. And with support for even the largest of microSD cards, the only limit to how much you can save is the number of extra cards you want to buy.