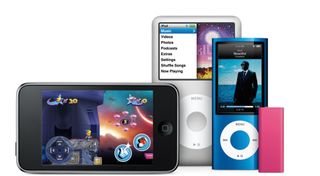 Today's Apple event brought with it new iPods, and to power all the new hardware and features is a new iTunes. Hitting version 9 today, the latest Apple media software brings with it a slew of new features.
Those who love music and opt to buy full albums can enjoy iTunes LP, which basically packs in additional materials on top of the music tracks, such as liner notes, videos, photos, artwork and other things.
"iTunes 9 is a great iTunes release, with innovative features that make using iTunes better than ever and iTunes content richer than ever," said Steve Jobs, Apple's CEO. "iTunes LP, for example, lets artists share more of their creativity with fans and gives music lovers the feeling of being immersed in an entire album with art, lyrics, liner notes, photos and videos."
A similar sort of thing is available for movies as well, called iTunes Extra, which include extras much like the special features on DVDs.
iTunes 9 also introduces Home Sharing, which lets you transfer music, movies and TV shows among up to five authorized computers in your home. Those sharing a home network can now view up to five iTunes libraries and import their favorite content directly to their own libraries. Apple said that it has also improved its Genius music shuffling feature.
Those who upgrade to iPhone OS 3.1 will also have more advanced syncing options, such as being able to organize apps as how you want them to appear on your iPhone using drag and drop (finally!).
iTunes 9 is available immediately as a free download at www.itunes.com.