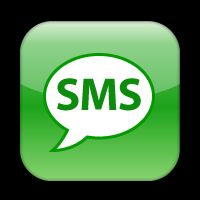 Google launched its SMS messaging through Gmail Chat service in December 2008. This was quickly regarded by the public as a great alternative to costly carrier fees for SMS messaging and a way to cheaply communicate via SMS with out of country users. The original intent of the service was for a Gmail user to send "Chat" messages using the Gmail Chat interface, which would then be sent by Google as SMS to the recipient's mobile phone.
Developers for the Apple iPhone platform were quick to take advantage of this open protocol and developed applications that allowed for mobile users to send, what was essentially free, SMS messages to anyone in the world and bypassing their carrier's associated charges. Data charges would still apply; however, traditional SMS fees did not.
One such developer was InnerFence who had created the application, "Infinite SMS", which took advantage of Google's SMS feature. The application was released on February 12, 2009 and had risen to the "iTunes Top Ten Paid Applications" list for 11 days prior to its removal from the iTunes Apps Store.
Its removal had nothing to do with Apple or InnerFence, but everything to do with Google's decision to block all third party applications from using the Gmail Chat's SMS API. According to a statement issued to InnerFence, Google's spokesperson said that they were not singling out InnerFence but rather making a conscious decision to block third party SMS applications since Google is paying the bill and the service was very much still in testing.
Google gave InnerFence a single day's notice prior to blocking its successful application, and thereby rendering all purchased copies useless. The first notice was given on March 9, 2009 with blocks occurring the very next day. InnerFence states that open communications were had but Google's decision still stands. A complete blockage of the protocol was done by March 11, 2009.
InnerFence has stated that due to Apple Apps Store policy, refunds are not allowed to be issued by developers. Which would mean that those who purchased the $0.99 application are out of luck. There is no word on whether Google will eventually open up the protocol to third parties for Gmail Chat's SMS feature again, which would once again allow Infinite SMS to function. Currently, the SMS protocol cannot even be accessed using mobile Safari, leaving your only option for free SMS to be from a computer and only using Google's Gmail interface.