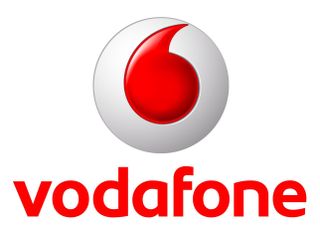 Orange UK yesterday announced that it would begin selling the Apple-brand smartphone just as soon as O2's exclusive contract expired. However it seems Orange, which also carries the iPhone in France, is not the only UK carrier who plans on selling the iPhone.
Today Vodafone announced that it would sell the iPhone in the United Kingdom and Ireland starting next year. Vodafone's announcement brings the number of iPhone carriers in the UK to three and means that come next year, O2 will no longer exclusively sell the device in Ireland. As was the case with yesterday's announcement from Orange, Vodafone offers very little in the way of details when it comes to pricing or plans.
This is big news for iPhone-hopefuls in the UK and Ireland who previously only had one choice when it came to the device. However, it could be bigger news for carriers in other countries who hope to someday get in on the iPhone action. Vodafone Group owns a fairly big chunk of Verizon Wireless. Could this mean we'll hear a similar announcement in the U.S. (should a CDMA iPhone be made, of course)?
The Wall Street Journal cites Evolution Securities analyst Mark James as saying he expects to hear something similar from the likes of Spain and Germany in the next few months. How many of you would purchase an iPhone if it was available from the carrier of your choice? Let us know in the comments below!