When the PlayBook was first announced there was speculation as to whether or not the device actually existed. After all, RIM wasn't exactly forthcoming with demos and it was a while before anyone got a hands-on. Still, that was a long time ago and since then we've seen numerous video demos of the device, even one comparing it to the iPad. We've seen enough, though, we want to know when we can buy it!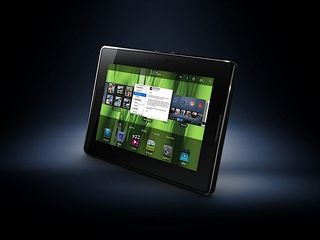 Sadly, it looks like the days of drooling over this companion device in videos are going to continue well into 2011. RIM has given us a little hint as to when we can expect the device. During an earnings call the company spoke about the revenue that will be generated by the PlayBook and how they don't expect to be able to include it in the company's revenue until Q1 of the company's fiscal year, which doesn't start until March.
Don't despair though, RIM did say that the device would be launching in the first calendar quarter of 2011, so it's looking very likely we'll see a March release of the device.
RIM also said that it would launch the U.S. version as a WiFi-only device first and that successive launches in other markets will see the QNX-based tablet add a phone radio. No word on whether that's 3G or 4G but we'll let you know more if we hear something new.