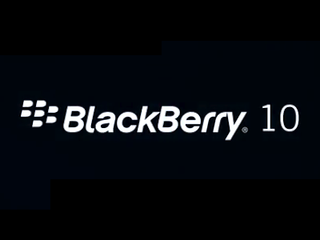 Struggling Research In Motion is putting a lot of stock in BlackBerry 10. The company is hoping the newest version of its BlackBerry OS will be enough to turn things around and bring the company back in the smartphone race. However, this week it emerged that the company's first BlackBerry 10 smartphone will ship without one of BlackBerry fans' most-loved features: The hardware QWERTY keyboard.
BlackBerry maker RIM has revealed that the company's first BlackBerry 10 phone will rely on a touchscreen virtual keyboard instead of the physical keyboard the brand is known for. RIM spokeswomen Rebecca Freiburger confirmed the news to the Associated Press (via Washington Post), adding that there will also be BlackBerry 10 devices with physical keyboards but refusing to elaborate as to when they might be available.
RIM has had mixed success in the touchscreen arena. The company's first full-touchscreen device was the BlackBerry Storm, which featured a touchscreen keyboard coupled with a screen that acted as one large, clickable button. This was the company's attempt to merging what was the latest trend with buttons, but the phone was laggy and lacked Wi-Fi. The Storm 2 was something of a do-over and was much more usable but still failed to really take off in an explosive way. Since then, RIM has had a little bit more success with hybrid devices, like the Bold 9900, which featured a touchscreen display as well as a QWERTY keyboard.
The PlayBook (and the Bold 9900) have showed us that RIM is ready to move on from the clickable screen business and go with more traditional implementations of touchscreen phones. The question is whether or not BlackBerry fans will be willing to wait for a BlackBerry 10 device with a physical keyboard.