The Mandalorian season 3 just ended, and I couldn't be happier to watch it fade away. No, this isn't about Grogu. I still appreciate Din Djarin's lil buddy. But I'm guessing nobody at Lucasfilm wanted a sense of relief to wash over my mind once the final credits ran on The Mandalorian season 3 finale.
Last night, while talking about the Star Wars movies and shows with my father, though, I started lamenting the current Star Wars situation. As we learned at Star Wars Celebration 2023, the immediate future of life after Luke is now becoming clearer.
While the previous Star Wars movie news focused around director Patty Jenkins' Rogue Squadron movie, that wasn't even mentioned. Instead, we learned about a trio of movies. There's a James Mangold-helmed Star Wars movie about the origins of the Jedi, which ... whatever. There's also going to be a new Star Wars movie starring Daisy Ridley as Rey. That could be neat. Not sure, though. We last saw her in The Rise of Skywalker, a dumpster-fire of a movie.
But everything else we learned from that event, plus most of The Mandalorian season 3, has basically informed me that (outside of Andor season 2) I shouldn't care about Star Wars any further. And if you'll allow me to explain (with some spoilers from Mando season 3), I will.

Disney Plus' Star Wars run is pointing to the Star Wars that I ignored
As I've tried to explain to others before, I'm what you'd call a casual Star Wars fan. To me, that means I've watched all of the live-action movies (though I fell asleep in Solo) and shows. And slowly, along the way, I've realized that The Mandalorian and its ilk were a Trojan horse of sorts: They're filled with references to the animated Star Wars adventures.
I'm not sure if this is because I'm too old or just am not really into content visibly marketed at younger folks. I graduated from college in 2006, two years before The Clone Wars began. And The Clone Wars' animation style has always felt a bit clunky. I even tried to watch The Clone Wars once. It just didn't land.
While The Mandalorian's first season felt more-or-less standalone, the influence of the animated Star Wars shows began to reveal itself in Mando season 2. The introduction of the Jedi known as Ahsoka Tano (played by Rosario Dawson), was a huge moment for all the Star Wars fans I knew who were already familiar with the character. I, not having watched any Clone Wars, sat there thinking, "Oh yeah, she was good in the Josie and the Pussycats movie." I should have known something was up from the moment we learned there would be an Ahsoka show.
Alternatively, I could have poked around about the rise of director, writer and executive producer Dave Filoni. While he's worked on non-Star Wars shows I've loved (King of the Hill, Mission Hill), Filoni's name is ubiquitous with Clone Wars and Rebels, a show that followed it.
The Mandalorian season 3 really loves its roots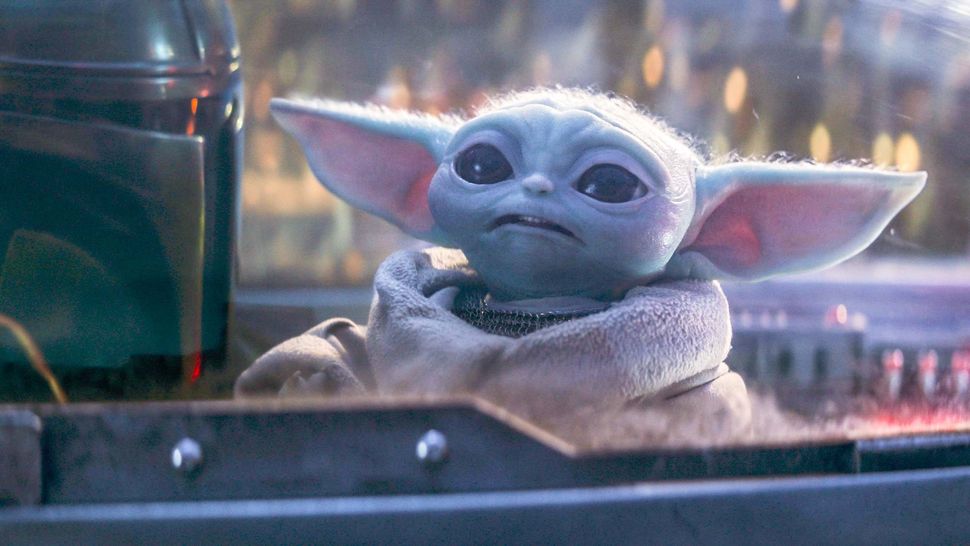 Then, The Mandalorian season 3 arrived, with a huge obsession over the planet of Mandalore. Some told me that Din Djarin's desperate need to be taken back into the fold was sensible, but the amount of time dedicated to a planet that had only been explored in The Clone Wars was ... annoying.
Then, we got Easter eggs, such as the giant space squids that Grogu saw looking out the window during a flight and seeing a giant odd visual. That image, it turns out, was a space whale. Those space whales, known as purrgil, are a big reference to the Star Wars Rebels series.
Later, a meeting of the remnants of the Galactic Empire named-dropped Thrawn, a villain best known from Rebels, who was also seen from behind in the Ahsoka trailer.
Disney's got a Star Wars quality control problem
Easter eggs and references to stuff I will not watch (there are seven seasons of Clone Wars, four of Rebels, and I don't have the time for either) wouldn't be a big problem. Except, of course, were it not for the show lacking in the space surrounding these references.
The Mandalorian season 3 may have been better than Obi-Wan Kenobi or The Book of Boba Fett, but it cleared those shows by a lower margin than I expected. And the flaws varied in shape and size.
One of the most notable was the slow episode about Dr. Pershing, which felt like a deleted scene from Andor. Don't get me wrong: I loved Andor. It's the only Star Wars thing I have any affinity toward anymore (so it only having one more season is disappointing).
Then, the episode that annoyed me the most, "Chapter 20: The Foundling" wasted time with a flashback that felt more about giving actor Ahmed Best a second chance. Known for voicing Jar Jar Binks, Best returned to the galaxy far, far away to play a Jedi who helped save young Grogu. The camera lingered on Best for long enough to tell audiences that he mattered, but I guess I'm a fake fan because I still don't care after having looked it up online.
And then there were the space pirates, whose mere existence felt like someone wasn't being told no enough. And while I won't bemoan the slapstick and celebrity cameo-infused (Hi Lizzo, Jack Black and Christopher Lloyd, what are you doing here?) episode that ruffled feathers online, it can't be left out when talking about how weird this season was.
The Mandalorian's third outing was as flawed as Boba Fett's show. Thankfully, the highs (basically the last quarter or so of the series) were enough to elevate it out of the gutters of Disney's live-action Star Wars programming.
Outlook: And it feels like a new Star Wars movie is to be blamed
I'm OK with interconnected tissue within shows, but the big problem — at least from my vantage point — is that The Mandalorian didn't feel like a season of a TV show that serviced its own ending. Lots of time was spent laying the groundwork for other things, and burning time. And at Star Wars Celebration, we learned why.
Dave Filoni will direct a new Star Wars movie that culminates the stories of these New Republic-era shows. Yes, Star Wars is getting its own Avengers: Endgame. And that's possibly the kind of thing that ruins it all for me.
First and foremost, a TV series should be built to tell its own story. You know, what Andor is doing — as we see the radicalization of Cassian Andor (Diego Luna) and the growth of the rebellion. Yes, that ties into an overarching Star Wars story. Yes, it has Easter eggs about the Death Star's origins that are tied to Cassian's life. But that show is scripted within an inch of its life — and it's the clear and obvious outlier.
Each of the other live-action Star Wars shows under Disney's watch has been, to put it politely, mid. And that's going to be the death of my interest. But, as I said, I still have Andor. And I don't really need Star Wars. I see plenty of people who are happy with Filoni's version of the universe. I'm happy for them.
Star Wars doesn't have to be for everyone, though I wonder if Disney realizes this new direction is slightly alienating.
More from Tom's Guide