As audio editor at Tom's Guide, I listen to a lot of headphones to decide what to recommend as the best wireless earbuds. And I want to use my experience to help you find the best pair for your needs — and budget.
I regularly carry several pairs of earbuds stowed away in my work and gym bags for both personal and reference listening purposes. Although I still have some reservations when it comes to comfort levels with some in-ear designs, fit has generally been improved to the point where I feel confident that they won't fall out of my ears onto the sidewalk or during my workouts.
Plus, the audio performance from many of today's wireless earbuds gives many of the best wireless headphones with over-ear designs a run for their money. Given that I've tested plenty of wireless earbuds recently, here are 5 of my favorite designs to suit all kinds of budgets and activities.
Best under $50
1. Donner DoBuds One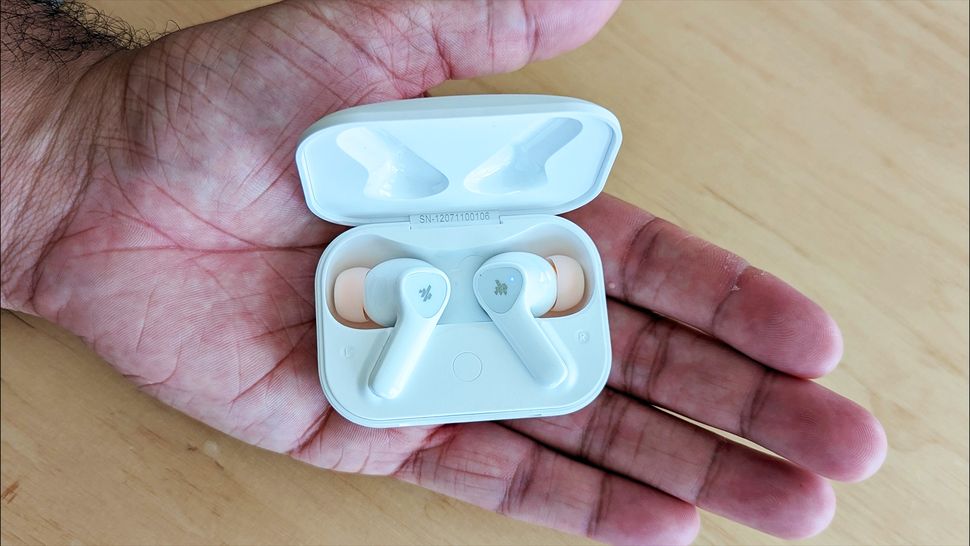 The Donner DoBuds One are one of the most affordable active noise canceling (ANC) models I've seen, and one of the most competitive models on the noise-canceling earbuds market. Priced at just $49, they have a fantastic drop-stem design and rank highly among our best fake AirPods overall. They're durable enough to throw into my sports bag as a backup pair of earbuds for my workouts, although comfort levels wane after an hour or so. Also, there's no wear detection for auto-pause/play when removing or placing the buds on your ears, which can be a bit annoying.
Despite the minor functionality grumbles, though, these noise-canceling earbuds last up to 6.5 hours of play with ANC on, and 8 hours with ANC off. They undercut several mid-range models by delivering superb sound and surprisingly good ANC in an affordable package. Not everything hits its mark, such as app connectivity, comfort, and the EQ, but they deliver incredible value and rank highly as one of the best cheap wireless earbuds overall.
Best under $100
2. Sony WF-C500
Sony's WF-C500 earbuds are one of my favorite wireless earbuds under $100. Few headphone brands span the market as comprehensively as Sony, although I admit that in terms of earbuds, it is perhaps better known for the flagship WF-1000XM4 ANC model (see below). But if the $279 flagship price feels a bit too steep, this Sony entry-level model offers a strong brand experience for a faction of the cost.
Some may reasonably assume that the WF-C500 makes too many sacrifices at the entry-level price tag. But they're wrong. These budget earbuds are anything but entry-level, and only the slightly low rent charging case gives any clue as to the WF-C500's bargain price tag. They come with some serious functionality, including 360 Reality Audio (Sony's immersive sound format for music), Digital Sound Enhancement Engine (DSEE) Extreme, and Sony Headphones Connect app support.
Not all of Sony's luxury features make the cut, though. There's no noise canceling, LDAC codec support, and smart controls are all MIA. Battery life is respectable and runs to 10 hours for the earbuds; users can get up to two additional full charges from the charging case, which isn't the strongest but shouldn't be a deal breaker.
Music sounded punchy with the earbuds fresh out of the box during my tests, and I regularly use these as a benchmark model to assess performance on other similarly priced models. They're able to handle complex bass-filled tracks better than many other models I've heard at a similar price. The sound profile might not be as depth-filled as the WH-1000XM4, but you can expect powerful lows and crisp highs, along with slightly under-emphasized mids that give them a sense of warmth.
Best under $200
3. Sennheiser CX Plus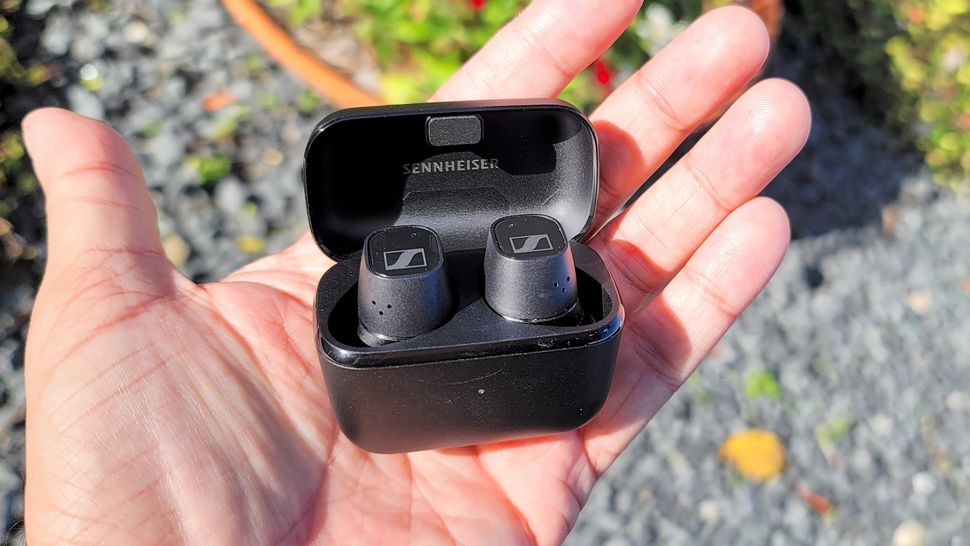 Many of the best wireless earbuds cost between $200 and $300, which is quite a hefty sum for today's budget-conscious tech fans. The full asking price for the Sennheiser CX Plus earbuds though is $180, making them an attractive mid-price option, and even more so when you find they're being discounted to $117 @ Amazon right now.
Although Sennheiser's Momentum True Wireless 3 flagship earbuds are more feature-heavy than the CX Plus, at $249 they aren't reasonably attainable. That makes getting the Sennheiser CX Plus earbuds with flagship sound and some headlining features for around half the price (or less) extremely enticing.
These currently rank top for value for money in our best wireless earbuds buying guide for their effective noise neutralization and audio performance that has fantastic clarity and well-balanced frequency range. They're among one of my go-to models that gets pulled out of my work bag on my routine work commutes.
The Sennheiser CX Plus are a bit too bulky for my ears as a workout companion, and don't feel quite so secure for regular use for those with active lifestyles, but the intelligible controls deserve praise. Overall, I rate them as one of the best-sounding mid-priced wireless earbuds around right now, and urge anyone considering a purchase to bag them at the discounted price.
Best for iPhones
4. Apple AirPods Pro 2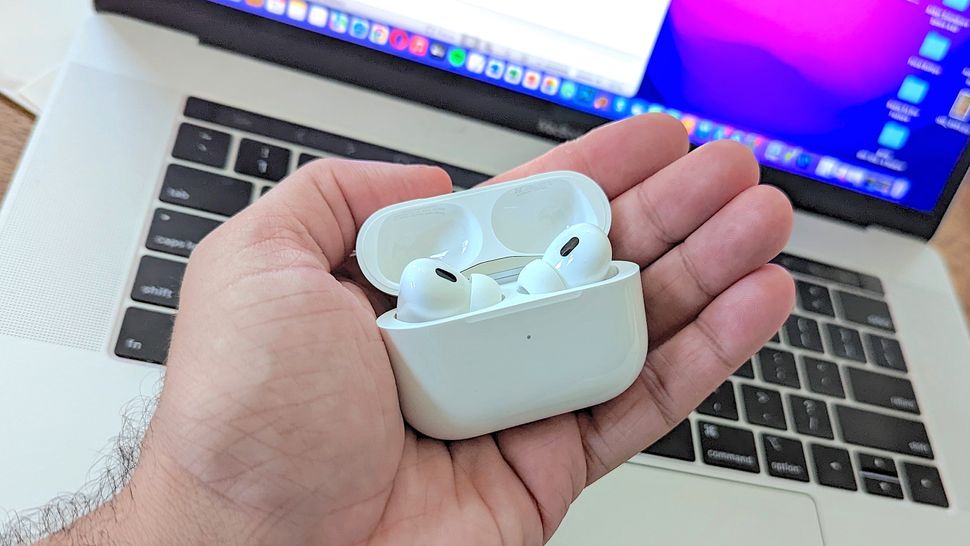 Whether it's for benchmark reviewing purposes, personal listening at my desk, or my preferred choice of earbuds to join me on my workouts, I've surprised myself by how I keep coming back to the AirPods Pro 2.
The AirPods Pro 2 are the pinnacle of Apple's earbud technology, and pretty much everything I loved about the first generation noise-canceling earbuds taken to the next level but for the same $249 price as the original. I don't think I'm overstating things by saying that the audio quality from the AirPods Pro 2 is exceptional, even when it is being transmitted over Bluetooth using the bitrate-strangling AAC codec.
The AirPods Pro 2 are easily the best-equipped earbuds I've used. Comprehensive audio features such as Headphone Accommodations in the iOS settings menu let users tune audio for balance, range, and brightness, as well as boost or decrease the presence of soft sounds. I also appreciate how Headphone Audio Customization scans your ears and creates a sound profile based on your hearing preferences, while the fit feels secure enough for running and gym workouts.
Not only is the sound balance good, but Adaptive EQ also creates a clear and consistent sound that has a 'warm' balance without being overly rich or too bass heavy. Even without spatial audio content, the soundstage feels open with a great sense of space around vocals and percussive instruments. I never feel the sounds from my music are confined inside my head as with the soundstage presentation from some earbuds. Having tested plenty of rivals, these continue to be the one to beat.
Best AirPods Alternative
5. Sony WF-1000XM4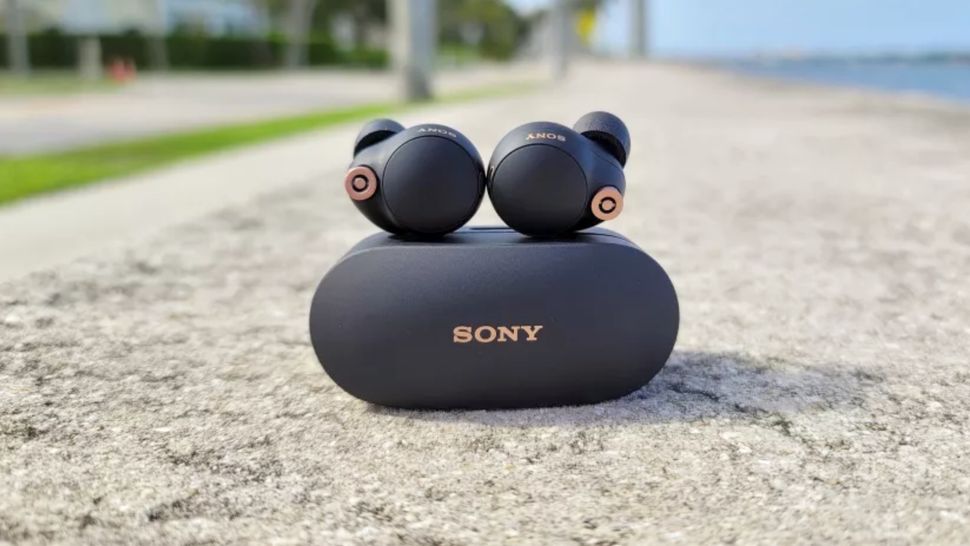 Priced at $279, the Sony WF-1000XM4 are more expensive and arguably less elegant than the AirPods Pro 2 (above), but they have an exceptional, full-bodied sound signature with a frequency balance that I love. Just like the AirPods Pro 2, they are another go anywhere set of buds usually found inside my work bag.
When the XM4 launched, they introduced a reworked design with an enhanced ANC that all came at a higher price. But several years on and the WF-1000XM4 still have some of the highest battery life of any set of more recently launched earbuds at 8 hours with ANC enabled, and a maximum of 35 hours playback time with the earbuds and charging case combined with ANC off. Their sound continues to be a match for any recent rival, too.
Sony's Headphone Connect app is a remarkably robust tool and these are a particularly well-featured set of wireless earbuds. There's LDAC support for higher-quality music, a highly customizable ambient listening mode, support for all three of the big digital assistants and full EQ customization. Ultimately, the elite sound and features make them a prime alternative to Apple's AirPods Pro 2 and only the weak call quality, slightly bulky design, and higher price stack up against them compared to recent rivals, but they can regularly be found discounted for less.
More from Tom's Guide