The iPhone 15 Pro Max is so good it took the top spot back from Samsung on our best phone list. Our previous top pick was the Galaxy S23 Ultra, which remains a great phone. But Apple's flagship offered slightly better camera quality, faster performance and longer battery life in our iPhone 15 Pro Max vs Galaxy S23 Ultra face-off.
Now it's Samsung's turn to try and take back the mantle with the Galaxy S24 Ultra, and its rise to the top could having nothing to do with specs. Yes, Samsung should continue to offer the longest zoom of any camera phone and a unique S Pen. But its real advantage over the iPhone could come with AI advancements.
Samsung has just announced that a new era of "Galaxy AI is coming" in a new blog post, and it's giving us a glimpse of what's likely to come with the Galaxy S24 series. Samsung reveals that its mobile AI experience will be powered by both on-device AI and cloud-based AI via collaborations with "like-minded industry leaders." This could mean a partnership with OpenAI or Google.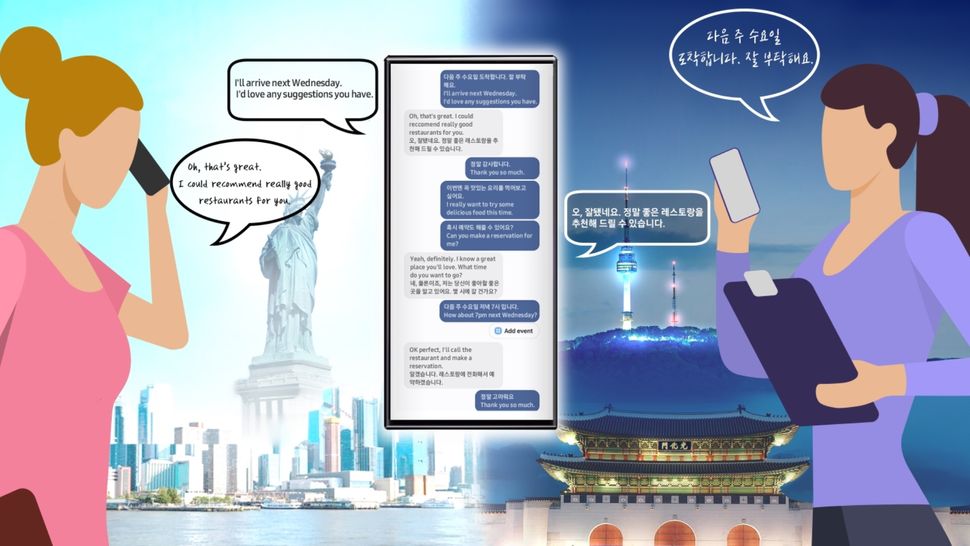 As an example, Samsung says that AI Translate Call will give users a personal translator so audio and text translations will appear in real-time as you speak. That's pretty nifty, but I don't know how often people call others who speak another language.
Still, this is just the start. Other reports on Samsung AI have popped up in recent days giving us a fuller look at what's possible. Samsung is reportedly going to call its AI Samsung Gauss (named after the mathematician considered the founding father of machine learning), and it will apparently be able to do much more than translate content. Samsung's AI will reportedly help write emails for you, summarize documents and create AI-generated images.
The AI would also presumably be able to fix your images. In fact, Gauss will reportedly help convert low-resolution photos into high-res ones.
The catch to all this is that Samsung could put some of its AI features behind a paywall, but I highly doubt this rumor. And that's because many of the features Samsung is touting are already available on other AI-focused phones, namely the Google Pixel 8 and Pixel 8 Pro.
Google's flagship phones offer a ton of AI tricks, including Magic Editor for moving (or growing) subjects in photos and turning daytime into "magic hour" with a click. The Pixel 8 series can also take the background noise out of your videos, as well as summarize web pages.
So where does this leave Apple? Tim Cook recently said that Apple is investing heavily in generative AI, and there are reports that iOS 18 will unleash powerful generative AI to fight ChatGPT. That means you wouldn't necessarily need an iPhone 15 or next year's iPhone 16 to have an AI-centric iPhone.
Even now, there are lots of examples of machine learning on the iPhone in action. Like when I open my phone in the morning and it's smart enough to know I need the NJ Transit app when I open up Spotlight. Or the fact that I can change the focus point on images that have already been shot. But that's not generative AI.
It's clear Apple is behind Google in the AI phone race, and it could soon lag behind Samsung, too, with the impending Galaxy S24 launch.
More from Tom's Guide