Update: Check out our Apple October event live blog for all the last-minute rumors and the big news as it happens.
Apple is hosting a special "Scary Fast" event today, Monday October 30th at 5 PM Pacific, and the All Hallow's Eve spooktacular is likely to be a showcase of new Macs.
Specifically, we're expecting to see new MacBook Pro laptops and a new 24-inch iMac unveiled at the Apple October event, all powered by a brand-new Apple M3 chip. If that proves true these new Macs may start showing up on store shelves as soon as early November, just in time for the old models to become fodder for the best Black Friday deals of 2023.
This is a big deal not just because we're poised to meet the next generation of Apple silicon and the first Macs to bear it, but because the laptop chip market is likely about to heat up in a big way.
Last week Qualcomm hosted a special event in Hawai'i to unveil its Snapdragon X Elite chip, which is expected to start showing up in Windows laptops by mid-2024. The company vaguely talked up how it plans to compete directly with Apple and Intel laptop chips next year, and while Qualcomm's new Snapdragon CPU is set to rival Apple's M2 for power, we'll have to wait and see how it compares to the new M3 chip we presume Apple is unveiling on Monday.
And while Intel's new Meteor Lake CPUs debut in December, bringing with them an all-new (for Intel) "chiplet" design with enhancements aimed at delivering better performance and battery life, we'll have to wait to see if the best laptops they power can outperform the best MacBooks on the market.
Of course, all we know for sure right now is that Apple is hosting an event October 30th with the tagline "Scary Fast" and a teaser image of the MacOS Finder icon. It's entirely possible we won't see a single new Mac unveiled come Monday, and instead we'll be greeted with a slew of new M3-powered iPads running macOS or something.
But that seems pretty unlikely. I've been writing about technology for well over a decade now, and I'm feeling pretty good about our prospects of meeting new Macs come Monday. Here's everything I think we'll see at Apple's "Scary Fast" event October 30th.
New Apple silicon
The centerpiece of Apple's "Scary Fast" event is almost certainly going to be a new slice of Apple silicon, the M3 chip. The processor will reportedly use TSMC's 3nm process, making it the most compact (and therefore presumably most powerful) Mac chip Apple's ever shipped.
This will be the third major iteration of Apple's SoC (system-on-chip) processors for Macs and tablets, and there's a lot riding on how well it performs versus its predecessors and the competition.
I say that because the original Apple M1 chip made a huge splash in 2020 when it debuted in the original MacBook Air M1, delivering unprecedented improvements in performance and battery life. When it went on to appear in the 14-inch and 16-inch MacBook Pros in its more powerful Apple M1 Pro and Apple M1 Max forms, we saw how powerful Apple silicon can be, and MacBooks powered by these pro-grade M1s instantly shot to the top of our list of the best laptops for video editing.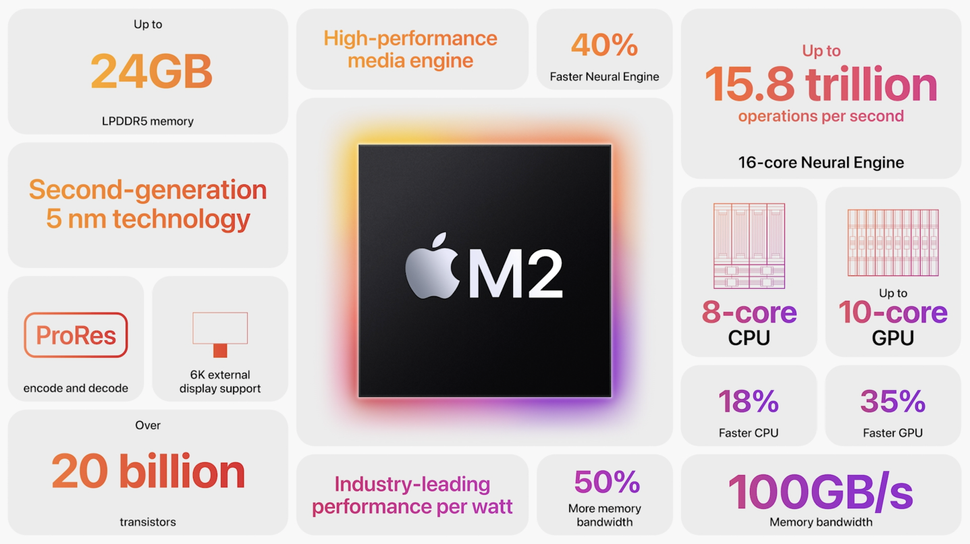 But after the seismic shift that was the arrival of the M1 in MacBooks, iPads and the all-new Apple iMac 24-inch, the arrival of the Apple M2 chip in 2022 was significantly less exciting.
Partly that's because the M2 and M2 Pro/M2 Max chips simply couldn't deliver the same scale of improvements over their predecessors, which blew us away in 2020. Partly it may also be because the MacBook Pro 13-inch M2 (2022) which debuted that same year was a little underwhelming, delivering amazing battery life but unremarkable performance in a tired old design.
Whatever the reasons, it's fair to say that the reaction to the M2 generation has been more muted than Apple likely hoped, and while M2-powered MacBooks continue to be some of the best in the industry — the 14-inch MacBook Pro 2023 and the 16-inch MacBook Pro 2023 are amazing mobile video editing machines — there's a lot riding on the debut of Apple's M3 chip.
New 24-inch iMac
If and when a new M3 chip is unveiled, I expect it will be powering a new Apple iMac. This potential iMac 2023 with M3 will likely look an awful lot like the 24-inch iMac Apple launched in 2021 with the M1 chip.
I reviewed that PC for Tom's Guide, and in my Apple iMac 2021 review I enthused about how it felt like a "breath of fresh air" for the iMac line that delivered plenty of speed and utility for a family PC in a slick, elegant design. Certainly the M1 chip delivered more than enough power for day-to-day work and basic tasks, though even in 2021 the iMac wasn't great for serious gaming or demanding computational tasks like game development and video editing.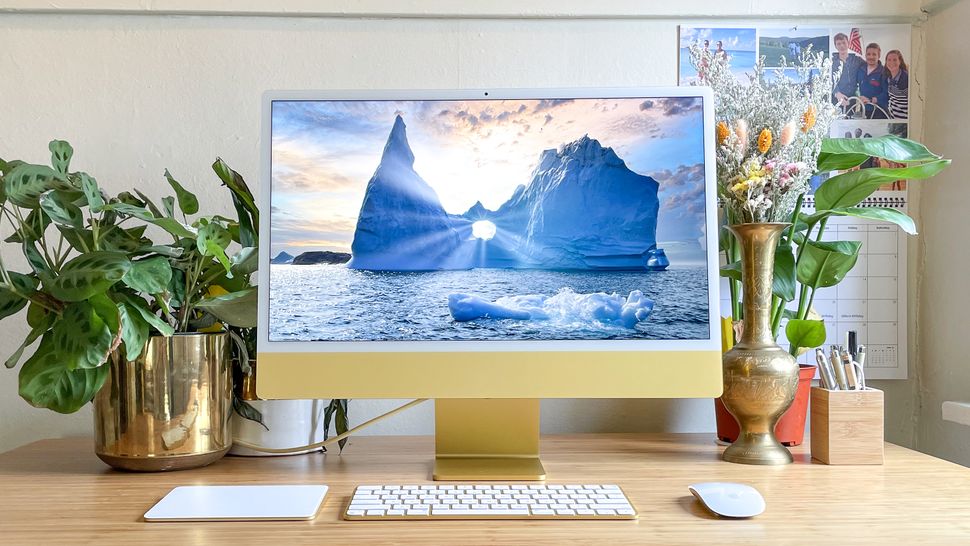 So if we do see a new iMac unveiled Monday, I think you can at least expect a serious power boost under the hood thanks to a new M3 chip onboard. If the company goes so far as to also show us new MacBook Pros powered by M3 Pro/M3 Max variants (more on that shortly), we may also see an iMac variant introduced with a more powerful Pro or Max chip onboard, rather than just the base M3.
But even if Apple doesn't offer anything more than an M3 in a new iMac, there's still lots of room for improvements to the excellent all-in-one the company launched in 2021. I'd love to see the company improve the iMac's stand to allow for vertical adjustment, for example. I'd also like to see the company stop shortchanging customers who purchase cheaper models by denying them access to select color schemes and key features like Touch ID, as it did with the iMac 2021.
New MacBooks
Last but not least, we've heard persistent reports that Apple is planning to unveil new MacBook Pros during its October 30th event.
I'm inclined to believe it, but I can't say for sure which MacBooks you should expect to see come Monday. Since we expect to see the M3 chip unveiled alongside a new iMac it seems like a safe bet that we'll also see a new iteration of the 13-inch MacBook Pro, since it debuted last year bearing the original M2 chip.
However, some last-minute reporting by Bloomberg Apple whisperer Mark Gurman suggests Apple's unlikely to reveal a 13-inch MacBook Pro M3 at Monday's event.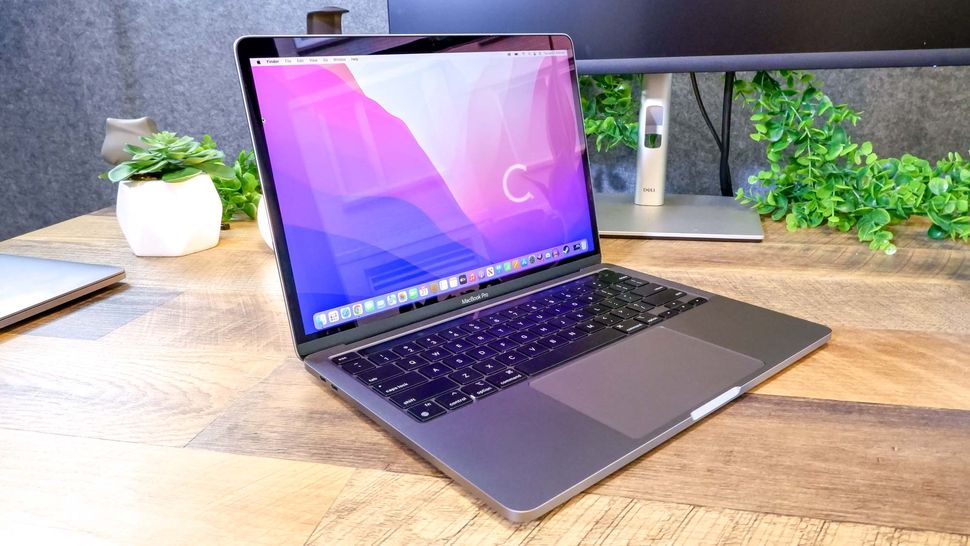 That surprises me because the only other MacBooks Gurman and other sources have persistently said are due for updates are the 14-inch and 16-inch MacBook Pros. These beastly machines debuted in January of this year, so it feels a bit early to see them refreshed, and if they do get refreshed we presume they'll continue to bear the more powerful "Pro" and "Max" variants of Apple silicon.
So if Apple does indeed do as reported and unveil new 14-inch and 16-inch MacBook Pros on Monday, it sounds like we're slated to meet both the new M3 chip and its more powerful Pro and Max variants.
How much more powerful? We can't say for sure, but Gurman has certainly given his best guesses. Word is a MacBook Pro M3 Pro chip could start with as many as 12 CPU cores and 18 graphics cores. The rumored M3 Max chip, by comparison, could have upwards of 16 CPU cores and configurable with as many as 40 GPU cores.
(The current M2 Pro and M2 Max chips in the MacBook Pros max out at 12/19 and 12/38 CPU/graphics cores, respectively, so this could deliver a pretty big jump in performance!)
But I feel like there's something missing here because I'm having a hard time imagining Apple will show us a new M3 chip on Monday alongside a new iMac, yet then skip over a new M3 MacBook Air or Pro and immediately introduce us to M3 Pro and Max variants of new 14-inch and 16-inch MacBook Pros.
Outlook
But then again, there's a few things about this Apple October event that are a little out of the ordinary. Most notably, it's kicking off at 5 PM Pacific time, rather than the usual (and far more reasonable) 10 AM Pacific broadcast time.
Clearly Apple's hoping to make me miss my dinner reservations as it tries to tie some spooky seasonal charm to this event. But maybe it's also hoping to have some fun with what sounds likely to be a performance-focused, Mac-heavy product unveiling.
Will we really see a new M3 chip powering a new iMac and some new MacBook Pros? I hope so, because I really liked the 2021 iMac and would love to see Apple improve upon that flawed masterpiece. But whatever Apple products we end up meeting come Monday, you can rest assured there will be some over-the-top crowdwork and silly Halloween jokes deployed at this "Scary Fast" event.
More from Tom's Guide