Intel is hosting a gathering of developers at its Intel Innovation event in San Jose this week, and as part of the show it teased us with a few more details about its upcoming 14th Gen Meteor Lake chips.
The biggest news is the first chips in its new Intel Meteor Lake lineup will debut December 14, and they'll be Intel Core Ultra CPUs, which means they'll likely be the most powerful and expensive chips in the line.
The "Ultra" moniker is a new bit of premium branding Intel rolled out earlier this year ahead of Meteor Lake's launch, and this change makes it seem as though Intel is trying to simplify its CPU lines into two tiers—Core and Core Ultra—starting with these new chips.
As part of this change the company is also going to ditch the generation number and the i before CPU model numbers, so that what we once might called a "14th Gen Meteor Lake Core i5 CPU" will now be branded a "Meteor Lake Core 5 CPU" by Intel.
The company is talking up this and other big changes to its chips this week at Intel Innovation, where generative AI like ChatGPT is sure to be a popular topic. Intel is capitalizing on the surging popularity of this type of machine learning by promoting the capabilities of the new VPU in its Meteor Lake chips, which Intel claims helps Meteor Lake chips excel at AI workloads.
These new Meteor Lake chips are more accurately called chiplets since they're made not with discrete chips of silicon but rather smaller, self-contained "chiplets" linked tightly together in ways intended to make them more powerful and efficient than a single slice of silicon.
Intel's Meteor Lake CPUs will be the first the company has shipped which use a chiplet-style design, something competitor AMD has been using in its CPUs for years. These new 4-nanometer Meteor Lake chiplets are also smaller (and thus hopefully more capable and efficient) than the 7-nanometer Raptor Lake 13th Gen CPUs Intel launched late in 2022. That's also smaller than the incredible Apple M2 chip, which is built on a 5-nanometer process.
Intel is betting this all-new CPU/VPU/GPU chiplet design will help its 14th Gen Meteor Lake CPUs stand out from the pack by delivering top-tier performance and power efficiency in some of the best laptops on the market. The new GPU slice of the Meteor Lake chiplets is also going to be based on tech pioneered by the company's Intel Arc graphics cards and will bear the Arc brand, so it may deliver new levels of graphical excellence.
While the company is in San Jose this week making a big show of talking up how these new chips will revolutionize computing I thought it might be interesting to look at some of the biggest claims Intel is making, to give you a sense of what your laptop or desktop might be capable of by the time Meteor Lake chips arrive later this year.
Better video calls
The new VPU on Meteor Lake chips is the biggest thing to pay attention to, because having a stack of silicon on your CPU dedicated to machine learning and other tasks that fall under the "AI" umbrella should have a slew of small but significant benefits, according to Intel.
In a press presentation attended by Tom's Guide, for example, Intel reps claimed the amount of compute power required to do things like dynamic noise suppression in video calls has increased significantly over the last few years. That work is typically done by your CPU, and Intel claims Meteor Lake chips will feel snappier and be better at doing things like dynamic noise suppression on calls because the VPU can handle these tasks more efficiently than the CPU while freeing up the CPU to do other work.
That means your laptop can do more with less effort, which should mean it both runs more smoothly and draws less power (more on that in a moment). Having a VPU on your Meteor Lake chiplet could also allow for more complex and involved processing tasks. In Windows Studio Effects, for example, Intel claims the new Meteor Lake VPU allows you to pull off advanced tricks like gesture recognition and improved fidelity in dynamic blur effects.
Better graphics
Say goodbye to the Iris Xe GPUs that were integrated into earlier editions of Intel's processors. With Meteor Lake Intel is switching things up and equipping its chips with a new Arc integrated graphics chipset.
This is potentially exciting because whatever Intel is doing with the GPU on its new Meteor Lake CPUs is based on what it learned from building graphics cards.
That means that when Meteor Lake chips start showing up in laptops in 2024 they'll have little Arc graphics chiplets inside with support for key gaming technologies like DX12 Ultimate, raytracing, supersampling and more.
So should you expect to be playing Cyberpunk 2077 next year at maxed-out settings and full raytracing on a 2-pound Windows 11 ultraportable packing a Meteor Lake chip? I don't think so.
But what I do expect is that gaming on the best Windows laptops laptops is about to get a little bit better across the board, and I can't wait to see how these low-level improvements will show up in games new and old once Meteor Lake chips start hitting the market.
Better battery life
Maybe it seems like a minor deal, but when you're carrying a laptop to work or school every day believe me, battery life becomes a huge deal. It's one of the reasons we independently test how long a laptop lasts on a full charge every time we review one—because battery life matters, and you don't want to be caught out with a dead laptop and no outlet in sight.
That's why it's exciting to hear about what Intel has been doing to apply the strengths of the VPU in the new Meteor Lake chips to optimizing battery life. The company claims the integration of the VPU gives Meteor Lake laptops a whole new way to intelligently monitor, predict and adjust power usage based on your personal preferences.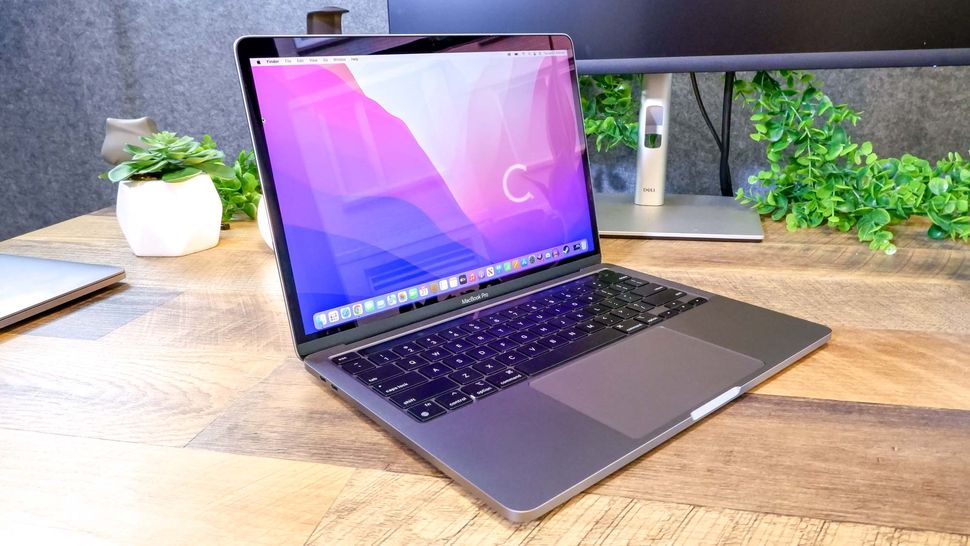 While I'll have to wait until I see how this is implemented in Windows to know how good it is, what Intel is promising sounds pretty exciting. Basically, because Meteor Lake chips are designed to intelligently integrate the VPU into their processes Intel has worked out a way to have it monitor how you use a laptop and then shift the laptop's power around in real time, moving it into a high-power state when it thinks you'll need it (say, because you're about to launch a game or a 3D design app) and decreasing power use as you ramp down your usage of the laptop.
In short, Intel claims the laptops of the future will have better battery life because they'll use AI to learn how to best allocate power to support you throughout the day. If it really does work that well, we may soon see a lot more Windows machines appearing on our list of the best laptops for battery life.
Outlook
Intel's upcoming Meteor Lake CPUs look to be a big deal because they're fundamentally changing the way we think about Intel chips, and laptop CPUs in general.
By trying to simplify the branding to Core/Core Ultra and using "AI" as a catch-all buzzword for what the new VPU does, Intel is clearly trying to make its Meteor Lake lineup seem snazzy and relevant. It's a good time for it too, as every tech company appears to be chasing Bing with ChatGPT into the AI tech market even as Microsoft's new Windows Copilot adds a ChatGPT-like assistant to Windows 11.
But as we're learning this week at Intel Innovation, there are a lot of promising ways in which these new chips may reshape computing as we understand it. So far it's all hype and marketing, but I'm eager to see what a difference these new Meteor Lake chips make in the performance department once we get some in for testing. Stay tuned!
More from Tom's Guide