Ginny and Georgia has become one of Netflix's most popular shows thanks to its mix of coming-of-age challenges, a complicated mother-daughter relationship, romantic intrigues and criminal elements.
One of the best shows on Netflix, Ginny and Georgia follows 30-year-old Georgia (Brianne Howey), who is a single mom to 15-year-old Ginny (Antonia Gentry) and 9-year-old Austin (Diesel La Torraca). They move to a bucolic New England town to start over after Georgia's most recent ex-husband died under suspicious circumstances .There, they start to put down roots and form relationships, but Georgia's past haunts them.
While Ginny and Georgia season 3 hasn't been announced yet, it seems like only a matter of time. Still, even when Netflix renews the series, fans may not see it for a while. Two years passed between seasons 1 and 2. Until then, you'll have to get your dramedy fix elsewhere.
Here's a list of shows like Ginny and Georgia that you can watch while you wait.
Gilmore Girls
Before Ginny and Georgia even premiered, it was likened to Gilmore Girls for revolving around a young thirtysomething mom and her teen daughter. Georgia even refers to her and her mother as "the Gilmore Girls, but with bigger boobs." Lorelai Gilmore (Lauren Graham) and Rory (Alexis Bledel) have a closer, warmer relationship, though. They're the best of friends who share an addiction to coffee, love of banter filled with pop culture references, and a penchant for getting into romantic entanglements. While no crime occurs in Stars Hollow, it is a cute New England town with quirky residents and a handsome, often gruff coffee shop owner.
Watch on Netflix
Teenage Bounty Hunters
Mundane teen drama mixes with crime capers in this short-lived dramedy. Fraternal twins Sterling (Maddie Phillips) and Blair Wesley (Anjelica Bette Fellini) deal with high school hijinks by day and pursue petty criminals as bounty hunters on the side. It's basically an after-school job, a way to earn money to fix their dad's truck after an accident. Under the tutelage of veteran bounty hunter Bowser Simmons (Kadeem Harrison), they go after con artists, bail skippers and vandals. At the same time, they juggle dates and debate tournaments.
Watch on Netflix
Friday Night Lights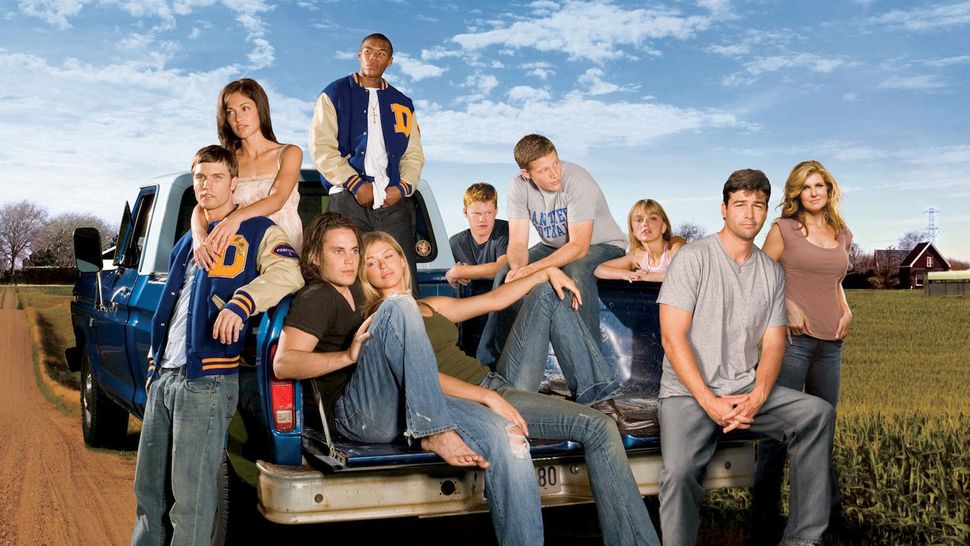 A show about a football team in Texas is literally and figuratively miles away from Ginny and Georgia. Yet, Friday Night Lights has a similar spirit and explores many of the same themes, including parent/child relationships, teen angst, friendship and love. There's even a (fortunately) brief criminal storyline. Plus, Scott Porter stars in both shows. If you're not into football, that's fine because you'll be captivated by the supportive marriage between Coach Eric Taylor (Kyle Chandler) and Tami Taylor (Connie Britton).
Watch on Netflix, Hulu, Netflix, Peacock and Prime Video
Good Girls
For further exploration of the darkness that can lie underneath the pleasant facade of suburbia, check out Good Girls. Beth (Christina Hendricks), sister Annie (Mae Whitman), and best friend Ruby (Retta) are all moms who are facing serious money issues. They need cash, fast, so they come up with the idea to rob the local grocery store. While they pull off the heist, it unexpectedly connects them to mobsters and sets them on a path of committing more crimes.
Watch on Netflix
Never Have I Ever
Like Ginny and Georgia, 15-year-old Devi (Maitreyi Ramakrishnan) and mom Nalini (Poorna Jagannathan) have a difficult relationship following the death of Devi's dad. They often clash over Devi's increased desire for independence and Nalini's strict rules. Like many teens, Devi wants to be cool. And get a boyfriend, specifically her crush Paxton Hall-Yoshida (Darren Barnet). Oh, and beat her academic rival Ben (Jaren Lewison). Through it all, she has the support of her friends, Eleanor (Ramona Young) and Fabiola (Lee Rodriguez).
Watch on Netflix
Jane the Virgin
Mother/daughter relationships? Check. Criminal intrigue? Check. Outrageous comedy? Check. Soapy drama? Check. Jane the Virgin has it all. The titular protagonist (Gina Rodriguez) is a devout Latina waiting for marriage to have sex. Then, she becomes pregnant after an accidental insemination. To make matters worse, the father is her boss, hotel owner Rafael Solano (Justin Baldoni), making things very awkward for her and cop boyfriend Michael (Brett Dier). When Jane decides to have the baby, she leans on her own mom Xiomara (Andrea Navedo) and grandmother Alba (Ivonne Coll).
Watch on Netflix
Dead to Me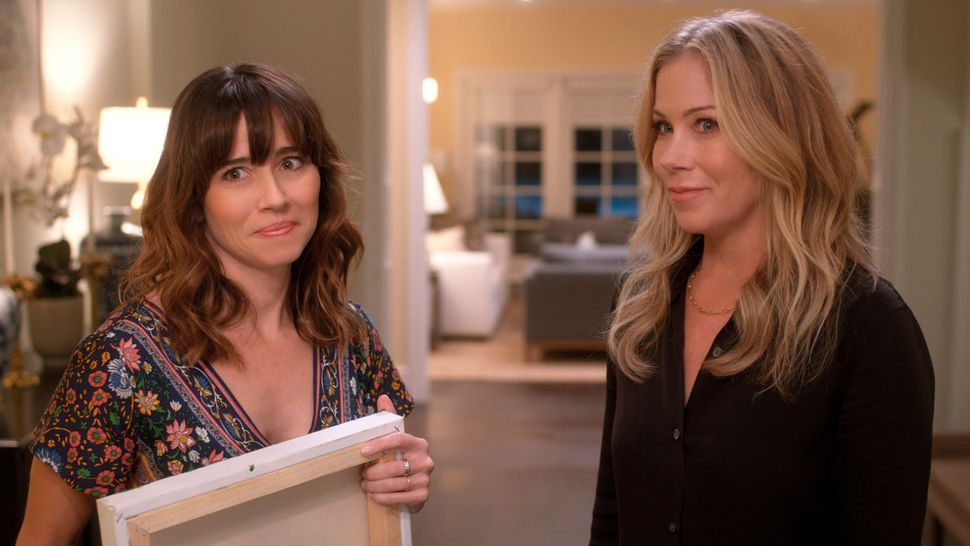 The suburban criminal doings on Dead to Me are darker than those of Ginny and Georgia, but mordantly funny. Christina Applegate and Linda Cardellini star as two women who meet in a grief group and become friends. What Jen (Applegate) doesn't know is that Judy (Cardellini) is the driver in the hit-and-run that killed her husband. As Jen digs into the mystery of who was responsible, she grows even closer to Judy and even invites her to move into the pool house. But Judy's guilt threatens to burst out and turn both their lives upside down.
Watch on Netflix
More from Tom's Guide