The next step in the road to Campaign 2020 continues, with the second Democratic debate in as many nights getting started shortly in Detroit, Michigan. After 10 candidates traded ideas and barbs yesterday (July 30), another 10 are set to take the stage tonight, giving you another chance to see how the serious contenders perform in the spotlight.
While former Vice President Joe Biden has a strong grip on the top of the polls (and currently rising in the national polling average), three senators — Bernie Sanders, Elizabeth Warren and Kamala Harris — are on his tail, behind by between 13 to 15% depending on which poll you trust.
Can someone put a serious dent in Biden's lead? Can one of the lower-polling candidates, such as Andrew Yang, seize the day and create a moment that pulls themselves out of the single digit territory?
Night 1 Recap
Last night, Elizabeth Warren and Bernie Sanders spent the debate deflecting accusations that they're too far to the left. This included one moment where Warren destroyed John Delaney's criticism of her, saying "I don't understand why anybody goes to all the trouble of running for president of the United States to talk about what we really can't do and shouldn't fight for," positioning the moderate Democrats as surrendering the causes important to the party.
Beto O'Rourke and Pete Buttigieg failed to win any points, though, debating as if they were in the lead, and not trailing heavily. While Mayor Pete may advance to the next round, Beto may be done-zo. Marianne Williamson's performance wasn't bad, but she still hasn't breached into the serious candidate territory, continuing to be more well-known for memes.
Tonight's Democratic debate lineup
The July 31 debate candidates (who will also be organized on stage in this order) are:
- Michael Bennet
- Kirsten Gillibrand
- Julian Castro
- Cory Booker
- Joe Biden
- Kamala Harris
- Andrew Yang
- Tulsi Gabbard
- Jay Inslee
- Bill de Blasio
As you'll notice, we bolded the top-polling candidates, who appear in the middle of each list. The entrants will be positioned on stage in this order to place top contenders front and center, keeping fringe candidates such as Bill de Blasio off to the side.
How can I watch the Democratic debates?
CNN is the official home of the second round of the DNC debates, which air from 8 to 10 p.m. ET tonight (July 31).
CNN is available on all of the top streaming services, including the cheapest, Sling TV (both Blue and Orange packages). It's also on DirecTV Now, Hulu with Live TV, YouTube TV, PlayStation Vue and fuboTV.
The debates will also be available for free, from CNN.com and CNN's apps.
How do I use a VPN to watch the Democratic debates?
If you're traveling outside the country on vacation, you can still watch the latest Democratic debates. A virtual private network, or VPN, can help you connect to your desired streaming service through a U.S. server and watch the draft as if you were at home.
We've evaluated many VPN services, and our top pick is ExpressVPN. It meets the VPN needs of the vast majority of users, offering outstanding compatibility with most devices and impressive connection speeds. It's also affordable at $12.95 per month. (Signing up for longer periods of six months or a year reduces the cost even more.)
Here are our favorite VPN options:
Our favorite VPN service, ExpressVPN costs as little as $6.77 per month if you sign up for a one-year contract, and there's a 30-day money-back guarantee. Plus, you get 3 months FREE if you sign up for a one-year plan.View Deal
Cheap and secure, NordVPN is just $2.99/month for a three-year contract, while a month of service costs $11.95. NordVPN uses 2048-bit encryption, and makes it easy to use streaming services.View Deal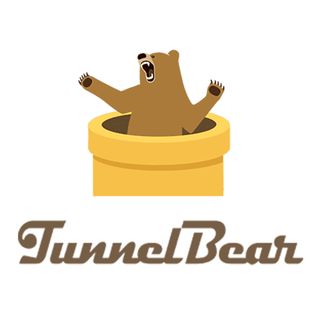 Performance is just average, but this is one of the simpler VPNs out there, and at $9.99 for one month of service, TunnelBear is a lower-cost option if you just want to use the VPN during this week's debates.View Deal