A Samsung Galaxy A54 vs. Google Pixel 6a face-off figures to continue one of the fiercest battles in the smartphone world, as these two devices duke it to see who can claim the title of the best cheap phone.
Right now, it's Google's throne to lose. The midrange Pixel 6a features the same Tensor chipset found in the Pixel 6, and it even mirrors the look and feel of Google's flagship devices, too. Throw in the best cameras we've seen from a phone that costs less than $500, and the Pixel 6a is a tough handset to beat.
But based on our Galaxy A54 hands-on time, Samsung's latest midrange phone promises to give the Pixel 6a a run for its (relative lack of) money. There's plenty to like about the Galaxy A54, from its 120Hz display to its capable cameras to performance improvements over its predecessor. And Samsung held the line on pricing, so that the Galaxy A54 costs the same as the Pixel 6a, at least in the U.S.
Trying to decide which cheap phone to buy with the Galaxy A54 about to land in stores? Our Samsung Galaxy A54 vs. Google Pixel 6a comparison looks at the respective strengths and weaknesses of these two phones. (To find out how the Galaxy A54 differs from its predecessor, see our Galaxy A54 vs. Galaxy A53 comparison.)
Samsung Galaxy A54 vs. Google Pixel 6a specs
Swipe to scroll horizontally
| | | |
| --- | --- | --- |
| Row 0 - Cell 0 | Samsung Galaxy A54 | Google Pixel 6a |
| Starting price | $449/£449 | $449/£399 |
| Display | 6.4-inch AMOLED (2340 x 1080) | 6.1-inch OLED (2400 x1080) |
| Refresh rate | 120Hz | 60Hz |
| Chipset | Exynos 1380 | Tensor G1 |
| RAM | 6GB, 8GB | 6GB |
| Storage | 128GB, 256GB | 128GB |
| Expandable? | Yes, up to 1TB via microSD | No |
| Rear cameras | 50MP main (f/1.8), 12MP ultrawide (f/2.2), 5MP macro (f/2.4) | 12.2MP main (f/1.7), 12MP ultrawide (f/2.2) |
| Front camera | 32MP (f/2.2) | 8MP (f/2.0) |
| Battery | 5,000 mAh | 4,410 mAh |
| Charging | 25W wired | 18W wired |
| Size | 6.2 x 3.0 x 0.32 inches (158.2 x 76.7 x 8.2mm) | 6 x 2.8 x 0.35 inches (152.2 x 71.8 x 8.9 mm) |
| Weight | 7.1 ounces (202 grams) | 6.3 ounces (178 grams) |
| Colors | Awesome Graphite, Awesome White, Awesome Lime, Awesome Violet | Sage, Charcoal, Chalk |
Samsung Galaxy A54 vs. Google Pixel 6a price and availability
Galaxy A54 preorders get underway in the U.S. on March 30, with the phone arriving in stores on April 6. In the U.S., you'll pay $449 for the phone, which ships with 6GB of RAM and 128GB of storage. A microSD slot lets you expand storage by up to 1TB if you need more capacity. U.K. users will pay £449, which is £50 more than the debut price of the Galaxy A53 a year ago, but the U.K. version of the A54 features 8GB of RAM.
The Pixel 6a has been on sale since last July, when it debuted with a starting price of $449/£399. These days, Pixel 6a deals let you buy Google's phone for substantially less, though that's likely because the Pixel 7a is expected to arrive in a few months, and Google is looking to clear out inventory before its next midrange phone debuts.
Samsung Galaxy A54 vs. Google Pixel 6a design
Both the Galaxy A54 and Pixel 6a take their design cues from their respective phone makers' flagship devices — even more so than before in the case of the A54.
When Samsung released the Galaxy S23 lineup earlier this year, it tweaked the look of the standard phone and the Galaxy S23 Plus to look more like the Galaxy S23 Ultra. That's meant rear camera lenses that descend vertically instead of getting grouped together in an array that juts out from the back of the phone.
The Galaxy A54 has adopted that look as well, making it hard to distinguish this midrange model from its more expensive flagship siblings, at least at a quick glance. The larger bezels on the Samsung A54 are the giveaway. Also, the Galaxy A54 uses Gorilla Glass 5 instead of the tougher Gorilla Glass Victus 2 found in the S23 lineup.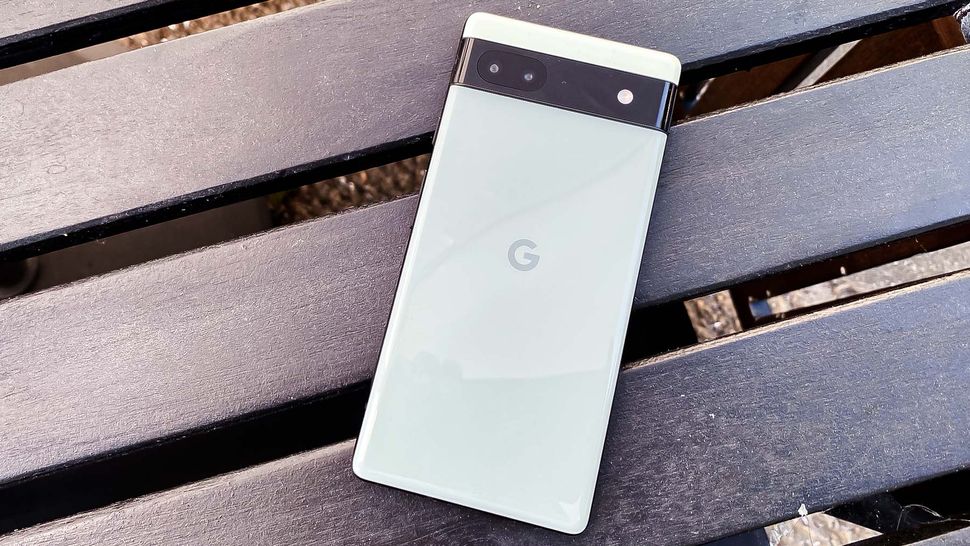 Likewise, the Pixel 6a looks a lot like the Pixel 6 and Pixel 7, only without the latter's more polished camera bar. That bar stretches across the phone, with the Pixel 6a's two rear cameras arranged horizontally.
The Pixel 6a comes in three colors: Chalk, Charcoal and Sage. The Galaxy A54's color options are a bit brighter, with Lime and Violet joining Graphite and White.
Samsung Galaxy A54 vs. Google Pixel 6a display
There's some big differences between these two phones' displays, starting with the fact that the Galaxy A54 features a larger 6.4-inch panel to the Pixel 6a's 6.1-inch screen. There's also a difference in refresh rate.
Like the Galaxy A53 before it, the Galaxy A54 can increase the refresh rate of its display to 120Hz, so that scrolling is smoother and graphics are more immersive. True, you have to manually adjust the refresh rate instead of letting the phone adjust it automatically, which is what happens on more expensive handsets. But it's not really typical for a phone in this price range to feature a 120Hz display of any kind.
The Pixel 6a is proof of that — its refresh rate is stuck at a more conventional 60Hz. If you want a faster refresh rate from Google's budget phones, you may have to wait for the Pixel 7a, which is rumored to offer a 90Hz refresh rate.
At least the Pixel 6a's screen is pretty bright, registering 778 nits when we tested it with a light meter. We haven't had the chance to test the Galaxy A54 yet, though in our hands-on time with the phone, we appreciated the responsiveness of the display and how it made colors pop while watching videos. It's rated for 1,000 nits.
Samsung Galaxy A54 vs. Google Pixel 6a cameras
Samsung is bringing out the big guns for the Galaxy A54's camera setup, turning to the same 50MP main lens found on the Galaxy S23. While that's a downgrade in terms of resolution from the Galaxy A53's 64MP main shooter, the A54 is using a bigger sensor and wider aperture that should improve the quality of photos by capturing more light. A 12MP ultrawide lens and 5MP macro sensor complete the A54's rear camera setup.
The Galaxy A54 is going to need all the hardware help it can to challenge the Pixel 6a. It's not that Google's phone features particularly impressive optics, with a 12.2MP main camera and 12MP ultrawide shooter. Rather, the Pixel 6a benefits from Google's expertise in computational photography and post-processing to produce sharp, colorful images.
AI-powered capabilities like SuperResZoom make up for the lack of a telephoto lens on the Pixel 6a by filling in details when you zoom in digitally, so there's less noise and fuzziness in the final shot.
Up front, the Galaxy A54 offers a 32MP selfie cam to take on the Pixel 6a's 8MP front shooter. Cameras figure to be the most intriguing Galaxy A54 vs. Pixel 6a comparison, and we can't wait to get our hands on Samsung's new phone to see what how its photos measure up to the best-in-class output of the Pixel 6a.
Samsung Galaxy A54 vs. Google Pixel 6a performance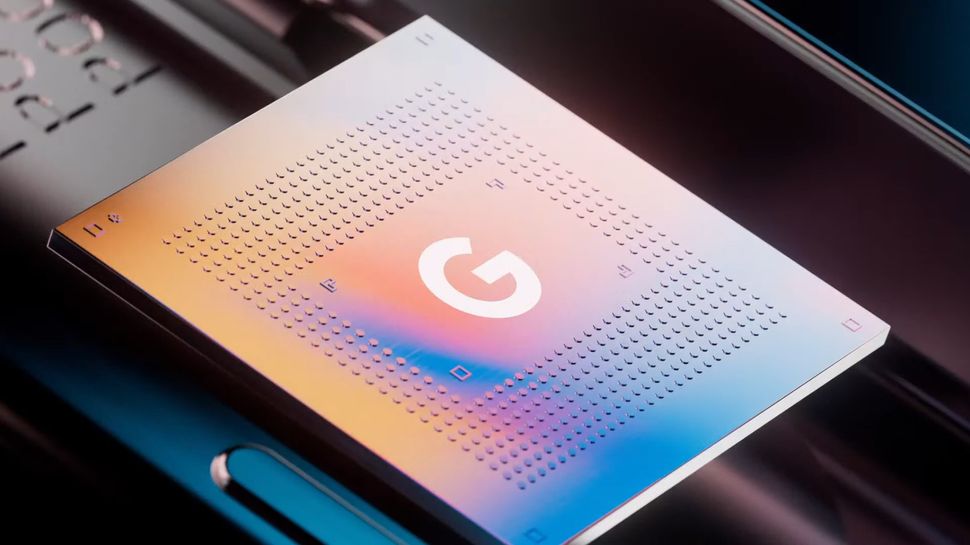 Google's Tensor chips aren't exactly known for being performance powerhouses. Yet, the Pixel 6a's Tensor G1 silicon outperformed the Exynos 1280-powered Galaxy A53, posting better scores in the Geekbench 5 test for general performance and 3DMark's Wild Life Unlimited graphics test. In our real-world test where we transcode a video in Adobe Premiere Rush, the Pixel 6a finished the task 1 minute and 9 seconds faster than the Galaxy A53 did.
In response, Samsung has equipped the Galaxy A54 with a Tensor 1380 chipset. That's supposed to offer a 20% CPU boost and a 26% GPU improvement over the Exynos 1280, and that could be enough to close the performance gap with the Pixel 6a.
Then again, the Tensor G1 impresses for reasons other than performance. For its chip, Google emphasizes machine learning, which enables a number of unique features that draw heavily on artificial intelligence. For example, the Pixel 6a supports Google's Magic Eraser tool, which offers one-tap photo editing to remove unwanted people and objects from photos. We're not sure that the Galaxy A54 offers anything to compete with that.
Samsung Galaxy A54 vs. Google Pixel 6a battery life and charging
If we have a complaint about the Pixel 6a, it's the phone's battery life. On our battery test, in which we have phones surf the web continuously over cellular until they run out of power, the Pixel 6a lasted a mere 6 hours and 29 minutes, around 3.5 hours shorter than the average phone.
That gives the Galaxy A54 a real chance to stand out from the Pixel 6A. The Galaxy A53 rode its 5,000 mAh battery to a 9 hour and 49 minute time last year with its 120Hz refresh rate turned on. We're interested to see if the Galaxy A54, also equipped with a 5,000 mAh power pack, can improve on that time.
Even with so-so 25W charging, the Galaxy A54 should charge more quickly than the Pixel 6a, which tops out at 18W wired charging. Neither phone supports wireless charging, which is a sacrifice you often have to make for a handset that costs less than $500.
Samsung Galaxy A54 vs. Google Pixel 6a software and special features
Both the Galaxy A54 and Pixel 6a run Android 13. But the Galaxy A54 figures to stay current with Android for longer, even though Google is the one responsible for the mobile software.
Samsung's software update policy is simply more generous than Google's. Galaxy A54 owners cane expect four years of software updates, plus another year of security support. The Pixel 6a only gets three years of software updates, and it's already used one of those moving up from Android 12. After Android 15 next year, that's it for Google's phone.
Samsung Galaxy A54 vs. Google Pixel 6a outlook
In one sense, this Samsung Galaxy A54 vs. Google Pixel 6a battle is merely the undercard for the main event budget battle later this year when the Pixel 7a arrives. That phone is expected to feature a newer Tensor G2 chipset among other improvements, so if you're in the market for a sub-$500 phone and can hold off on a purchase, it may pay to wait until we see what Google's next model brings to the table.
But if you're looking for a low-cost phone right now, the Galaxy A54 and the Pixel 6a are the devices to consider. While we can't pick a winner until we complete our Galaxy A54 testing, the fast-refreshing display, improved cameras and lengthy software support make Samsung's phone an intriguing choice. We'll soon see if it's enough to overcome the Pixel 6a's terrific camera output and Tensor-powered smarts.
More from Tom's Guide